10 Safe Driving Tips For Spring Break
by J. Gonzalez Injury Attorneys | March 13th, 2017 | Blog, Driving Tips, Recent News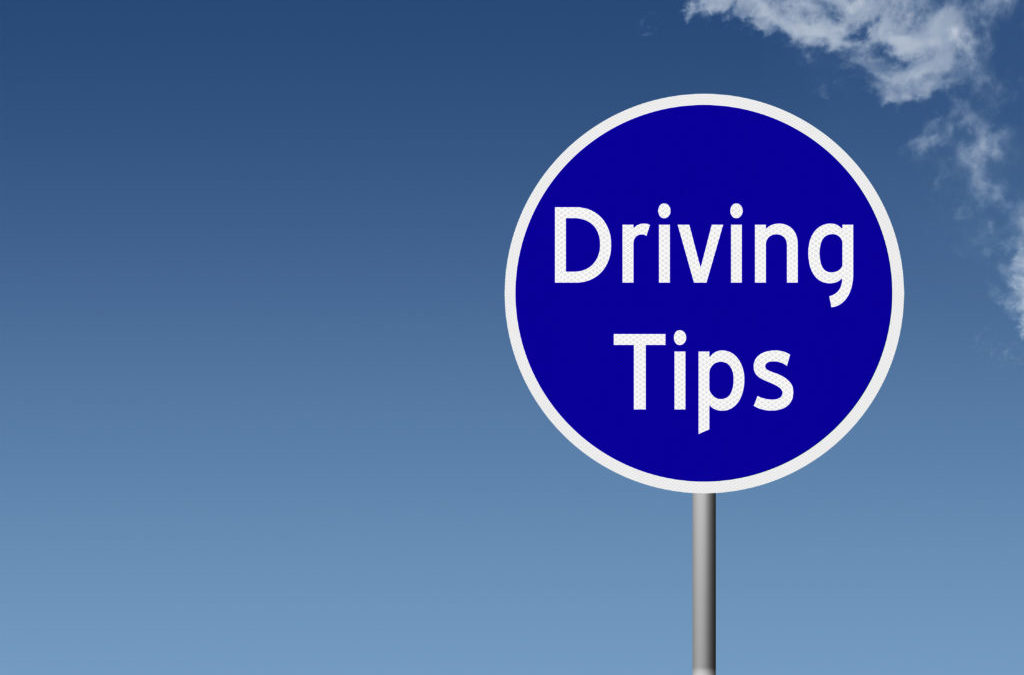 Spring break is just around the corner here in the Rio Grande Valley, and for the new few weeks (and sometimes months), traffic in the area is going to increase. There's going to be college students rushing down to South Padre Island, families heading out for road trips to visit friends and families, and your everyday drivers trying to get work and back home safely. If you're traveling into North Texas and further out, you can expect the highways to be filled with thousands of people all heading out to enjoy the much-needed relief that spring break brings.
Unfortunately, spring break can also be one of the most dangerous times on the road because of drunk drivers and vacationers generally in a rush to get to where they want to be. In 2015, a study published in Economic Inquiry found that fatal traffic accidents jumpered nearly 10% during the spring break holiday season. The majority of those who perished in fatal car crashes were under the age of 25 and were on holiday.
Here at J. Gonzalez Injury Attorneys, we want to make sure you thoroughly enjoy this spring break—safely. While you can't control the actions of others on the road, you can be a safer driver yourself by following these ten safety tips:
Never drink and drive. In 2015, the National Highway Safety Traffic Administration (NHSTA) cited over 10,000 alcohol-related accidents. With hundreds of additional motorist on the roads, drinking and driving not only endangers your life, but places dozens of other innocent lives at risk. If you know you'll be drinking while on vacation, do not drive. Instead, have a designated driver, call a cab, or use one of many other companies such as Uber or Lyft. Keep spring break 2017 safe by staying off the road if you've been drinking.
Know your route. During spring break, you may be traveling with your family to a new area that you've never been to before. Before you hit the road, make sure to study your map, program your GPS, and have a travel plan in place. Knowing your route will help to keep you focused behind the wheel instead of engaging with a map or GPS. Once you've arrived, make sure to map out your destinations as well. Know which parts of town you want to stay around, where you want to avoid, and get a  good understanding of how to get back to your hotel from tourist areas.
This also includes planning ahead if you are going out for a night on the town with friends. Decide who the designated driver is going to be and make a plan for how you all will get there and back.
Check your car. If you're planning on taking a lengthy trip with friends or family, inspect your car to make sure it's safe for the long haul. Tires should be properly inflated, fluids at their proper levels, oil changed, brakes working, windshield wipers working effectively, and of course, a full tank of gas. The last thing you need (or want) on a long road trip is to have some mechanical malfunction that could have been prevented with a quick inspection. Take precautions early so you don't have to deal with issues later on.
Take a break from spring break driving. Yes, spring break is an exciting time because it gives many of us a much needed respite from work and school. However, we shouldn't be in such a rush that we get behind the wheel tired and unfocused. Research from NHSTA shows at drowsy driving causes at least 100,000 crashes every year. If you're tired, stop as needed and take a rest. Getting to your destination quickly is never as important as getting there safely.
Driving with friends? Rotate drivers. If you have a long drive, and you have some additional passengers who can drive, then consider rotating as needed. Do this periodically, even if you aren't feeling too tired, as this will provide everyone a break to re-energize. With a group of friends, you don't have to worry so much about drowsy driving, so long as you're rotating.
Don't allow anyone else to drink and drive. Drinking and driving doesn't mean only being responsible for your own actions—you also have to make it your responsibility to keep intoxicated friends off the roads as well. If you notice that a friend has had too much to drink, offer to give them a ride, or find them one. Keep everyone safe on the road by keeping an eye out for potential hazards.
Keep an eye out for poor road conditions. Winter usually causes some road destruction and spring can bring heavy showers that further deteriorate these conditions. Potholes can be a major issue as well as construction, so keep an eye for poor road conditions. Roads can also bring with them frequent speed limit adjustments, so pay attention to road signs, especially in work zones.
Break up your trip. If you don't have multiple drivers to help you on your trip, consider breaking up your travel plans into small pieces, rather than one exceedingly long non-stop drive. Plan stops and pick a halfway point where you can rest overnight. Remember that you aren't the only one on the road—breaking up the trip can help to prevent driving problems caused by drowsiness.
Keep an emergency road kit in your car. You should always have a road kit in your car in case of an emergency. Some of the best items to include are:
Jumper cables
Fix-A-Flat
Flashlights
Extra batteries
First Aid kit
Cellphone car charger
Fire extinguisher
Reflective warning triangles
Flares
Warm blanket
Keeping these items in your trunk is a safe bet just in case you need them.
Finally made it to your destination?
Once you've finally made it to your destination, you might be tempted to throw caution to the wind, but now is the time to remain vigilant. Keep these tips in mind when you get to your vacation spot:
Use public transportation as often as possible. Instead of driving around everywhere, leave your car and hop on a bus or tax a taxi to get to wherever you need to go. Leaving your car behind will keep you from driving while intoxicated.
Get picked up if you've had too much to drink. Don't be afraid to call a friend or family member if you have a couple of drinks. It's better to get home safely and pick your car up in the morning than risk a car accident.
Stay the night at a friend's if you've been drinking. It's a better idea to stay safe where you are than get a DUI or into a serious accident.
If you completely want to eliminate getting behind the wheel, host the party. You won't have to worry about driving while intoxicated—just remember to keep your friends safe as well and make sure no one drives drunk.
The J. Gonzalez Injury Attorneys want you to safely enjoy spring break.
Unfortunately, just because you're the safest driver on the road doesn't mean everyone else is following the same rules. If you or a loved one have had to suffer through a catastrophic car wreck, then look no further than J. Gonzalez Injury Attorneys for legal representation to get you the justice your situation warrants.
Our attorneys are here for you every step of the way. Contact us at (956) 630-6700 for a free case evaluation. We service the entire Rio Grande Valley, from Brownsville to McAllen and on over to Rio Grande City, and everywhere in between.