2017 Resolutions to Become a Safer Driver
by J. Gonzalez Injury Attorneys | January 12th, 2017 | Auto Accident, Blog, General, Recent News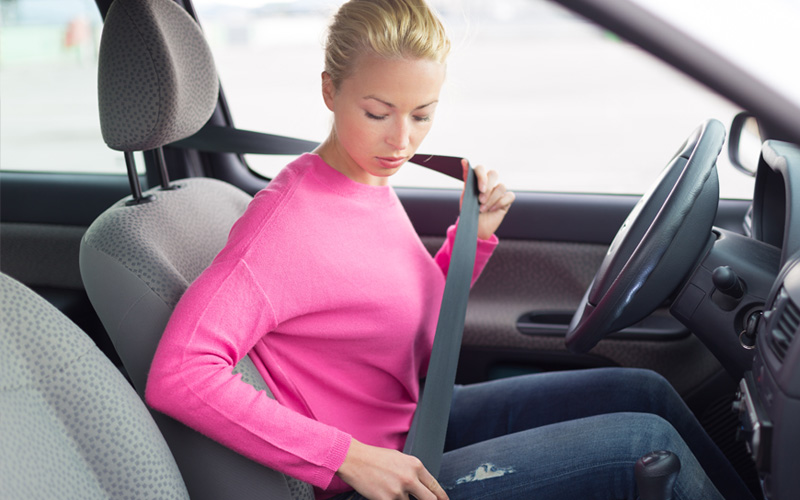 2017 is officially here and your attorneys at J. Gonzalez Injury Attorneys want to ensure that you have as safe a year as possible.
Because the vast majority of us spend quite a bit of time in our cars – traveling to work, for vacation, visiting family, business trips, etc. – it's exceedingly important that we practice safe driving techniques. While it's easy to become a little over confident behind the wheel because of years of experience, we should strive to avoid dangerous driving behaviors that can put us and fellow drivers at risk.
With more drivers on the road, now more than ever, we have to drive a bit more defensively and courteously to reduce injuries and deaths caused by car accidents. If you want to make 2017 a great year to remember, then consider making one of the following resolutions to become a safer driver.
Be a safer driver in 2017. #JGonzalez #seatbelt #nodistractions #dontdrink #wearhelmet #speedlimit #clickit #babyseat #good #safe #driver
Click To Tweet
Stop using your cell phone when you get behind the wheel. 69% of drivers aged 18 to 64 in the U.S. have admitted to using their cell phone while driving. There's also evidence that suggests texting while driving increases the probability of an accident 23 times. Are you willing to risk your life and those of other drivers just to answer a text? Turn your phone off while driving to avoid the temptation of texting or answering your phone. There are also apps that block text messages from coming in while the vehicle is in motion. It really is better to be safe than sorry.
Follow the rules and drive the speed limit. According to the Insurance Institute for Highway Safety & Highway Loss Data Institute, speeding was a factor in 27 percent of motor vehicle crash deaths in 2015. Speeding greatly increases the chance of injury, even in single car accidents. In addition, speeding greatly affects your ability to stop in time for pedestrians that may make a sudden movement onto the street. Driving the speed limit means better control of your vehicle and more time to make safer judgements.
Click it or ticket. Buckling up is the safest way to drive and prevent serious injury, or even death, in the event of a car crash. Make it a habit to click it regardless of how far you are driving – even a short trip around the block means you need your seatbelt on. Also, always make sure your passengers are buckled in as well. In numerous states across the nation, including Texas, drivers (and even passengers) caught without a seatbelt are fined up to $250 plus court fees.
Never drink and drive. In 2014, there were nearly 10,000 fatalities caused by drunk driving car crashes. This accounted for 31% of all traffic fatalities for the year. If you're planning on drinking, then make sure to have a designated driver. Even one drink can affect your ability to properly handle a motor vehicle. Don't put your life at risk by getting behind the wheel after a few alcoholic beverages.
One drunk driving crash every 51 minutes. #safety #safedrivers #dontdrink #dontdrive #thinktwice #DUI #DD
Click To Tweet
Always put your child in the proper car seat. Each year thousands of children are killed and injured in crashes. Proper use of child car seats helps keep our precious cargo safe in the event of a wreck. Make sure your child is in an appropriately sized car seat and remember that children under the age of 8 should always be secured in one. Also, children under 12 should always sit in the back seat.
Protect pedestrians and bicyclists. Drivers are not the only people on our roadways. It's important to keep an eye out for pedestrians, as well as bicyclists, and yield to them when needed. Be especially aware of your surroundings at crosswalks, in school zones, in parking lots, and while turning.
Take better care of your car. Failing to properly take care of your car can lead to a sudden breakdown as you travel along a busy highway. It's important that you regularly perform tire checks and keep up with routine maintenance to keep your car working in optimal condition. This also means keeping gas at a suitable level. Getting stranded can put you in serious danger and it's not good for your car.
If you ride a motorcycle, wear a helmet. Helmets are the most important safety gear that you can wear while riding a motorcycle. In the event of a crash, a helmet can protect your brain, your head, your face, and your life. While it may not completely protect your body, helmets have been shown to be 69% effective at reducing head injuries.
Teach your teen driver good driving skills. You'll want to enforce sufficient rules on your teen driver in order to keep them protected. Also remind them to wear their seat belts, avoid cell phone use, limit passengers, and to avoid erratic behavior when behind the wheel.
Is 2017 the year you purchase a new car? Keep safety in mind. When shopping for a new car, you'll likely be looking at price, fuel economy, and luxury amenities. It's also a good idea to consider cars that perform well in crash tests and have car safety technologies. Consider cars that perform well on test programs done by the National Highway Traffic Safety Administration and the Insurance Institute for Highway Safety.
Gonzalez Law Firm urges you to be a safer driver this new year.
It is the responsibility of every driver on the road (including ourselves) to take the necessary steps in ensuring our safety and that of our fellow drivers. Good driving habits to implement this upcoming year should include putting away cell phones, avoiding distractions and multitasking, driving safely below the speed limit, and never drinking and driving.
Our choices can get us home safely or turn us into another statistic.
Unfortunately, not everyone is willing to follow the rules designed to protect us. If you've been injured in a car accident by a negligent driver, then contact the offices of J. Gonzalez Injury Attorneys today at (956) 630-6700.