5 Constables Injured Following a Multi-Vehicle Collision in Montgomery County
by J. Gonzalez Injury Attorneys | March 4th, 2021 | Auto Accident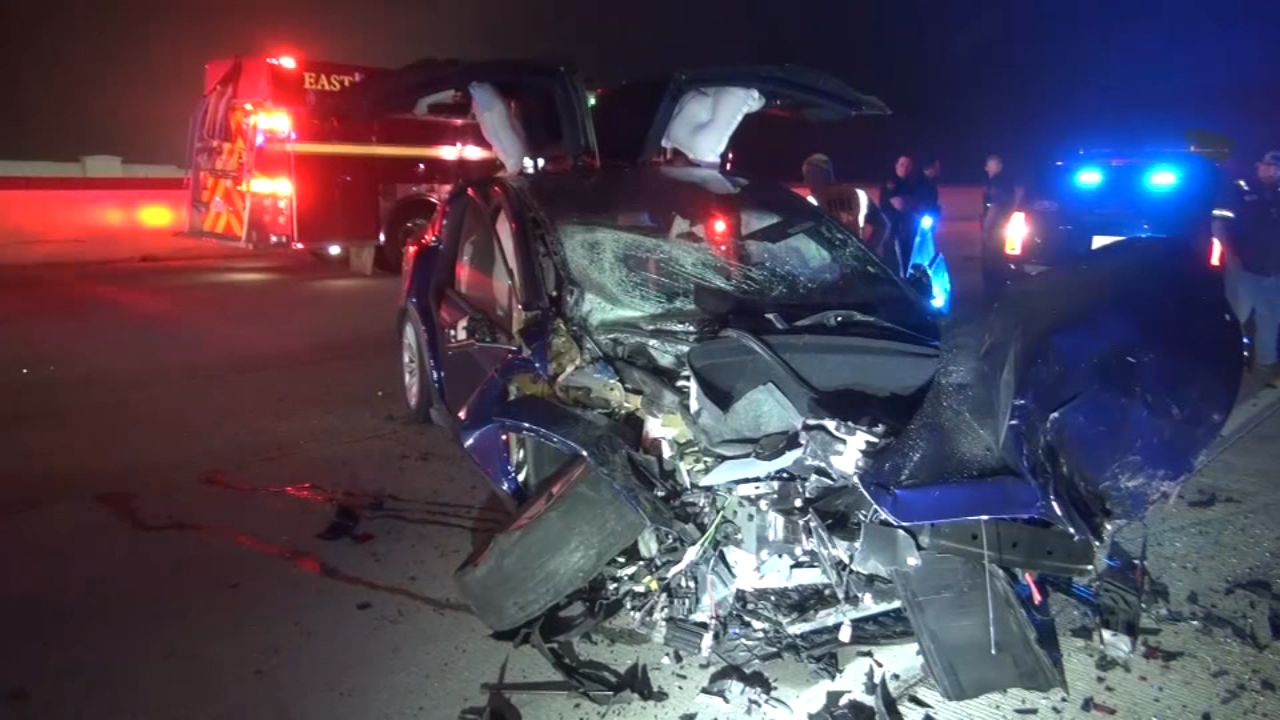 On the night of Saturday, February 27, the driver of a Tesla and five Montgomery County deputy constables were involved in a chain-reaction accident in Splendora.
Details About the Incident
According to local authorities, the accident occurred at approximately 1:15 a.m. at the intersection of Eastex Freeway near East River Road in Montgomery County.
Initial reports indicate that the driver of the Tesla rear-ended a cruiser involved in a traffic stop, which led to a chain-reaction of vehicles rear-ending each other. The incident caused serious injuries including broken bones, spinal injuries, and scrapes.
A K9 officer was also involved and evaluated by a veterinarian.
Two patrol vehicles were totaled as a result of the incident and three other vehicles were significantly damaged.
It is believed that the driver of the Tesla was driving-under-the-influence and failed to slow down. That driver was not injured but was charged with a DWI.
Multi-Vehicle Accidents by the Numbers
According to a study conducted by the Insurance Institute for Highway Safety (IIHS), there were a total of 17,079 lives lost due to multi-vehicle accidents across the U.S. in 2018.
That same year, Texas experienced approximately 1,802 multi-vehicle fatalities.
The Consequences of Driving Under the Influence
In 2019, alcohol-related accidents accounted for a quarter of all traffic fatalities in the State of Texas.
Individuals charged with a DUI or DWI may face a number of penalties, including:
First Offense: 180 days worth of jail time and/or $2,000 maximum fine. Drivers can also lose their license for up to a year.
Second Offense: 30-365 days worth of jail time and/or $4,000 maximum fine upon second offense if committed within 5 years of the first offense. Licenses can be suspended for a maximum period of two years.
Third Offense: Around 2-10 years in prison and/or $10,000 fine with a license suspension.
Rio Grande Valley's "Top Lawyer"
Consulting with the McAllen car accident lawyers of J.Gonzalez Injury Attorneys can be your best option to seek the financial recovery and justice you are entitled to if you've been involved in a catastrophic car accident.
Contact J. Gonzalez Injury Attorneys today for a FREE case evaluation.
Source: ABC 13