A Very Bad Idea: Driving Under the Influence During the Holidays
by J. Gonzalez Injury Attorneys | December 23rd, 2019 | Auto Accident, Driving Tips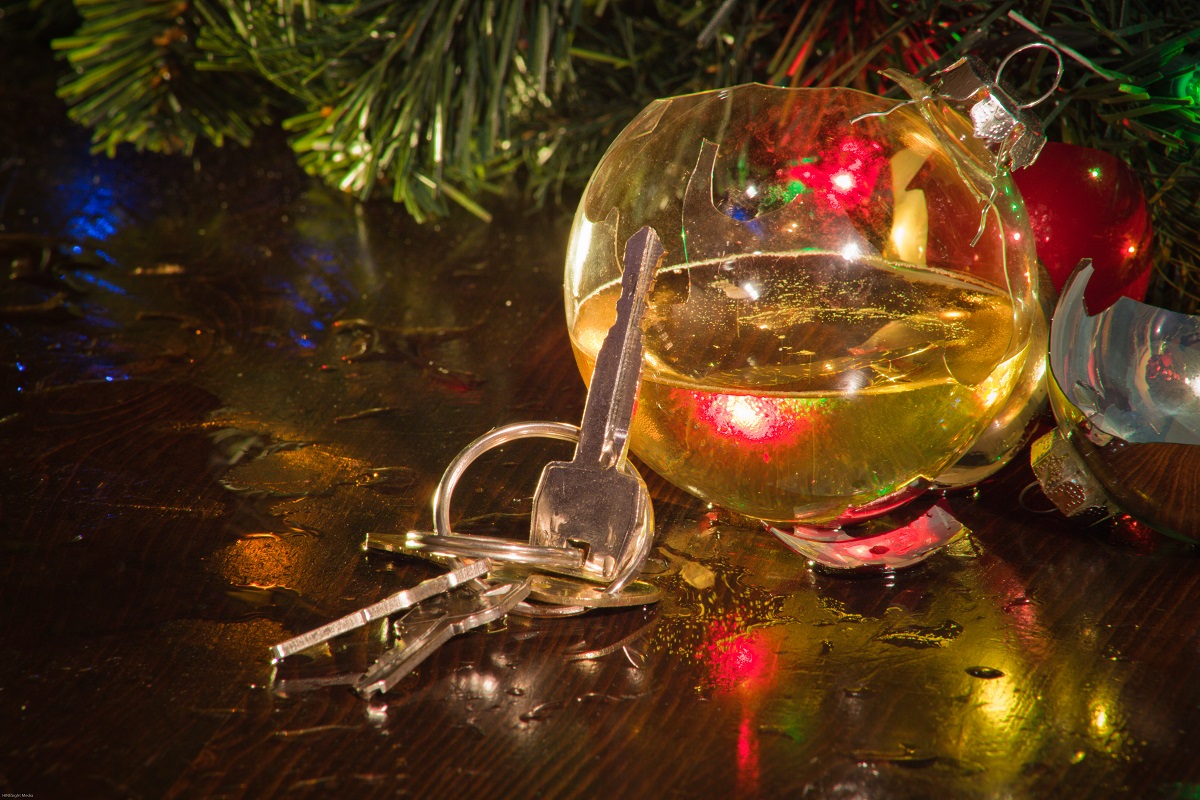 Rebecca Grimes from Austin, Texas recently opened up about her brother who was killed in a DUI crash in 1982. For Rebecca, the holidays are always a reminder of that sad day and what her family lost, and nobody should ever have to go through that heartache.
To help keep everyone in Texas safe this holiday season, the state's Department of Transportation (TxDOT) is promoting a "Plan While You Can" campaign and encouraging everyone to make a firm commitment not to drive under the influence during the holiday season, and we here at J. Gonzalez Injury Attorneys are behind this movement 100 percent.
We've seen the trauma that negligent drunk drivers can cause to victims first hand, and we have helped these people harmed or killed by drunk driving by securing their due compensation for themselves or their surviving family members. But even after all these incidences, there is still something that we can all do: To put it simply, safety on our McAllen roads starts with you!
The Tragic Costs of Driving Under the Influence
Driving under the influence is, unfortunately, more common than we might realize. According to the National Highway Traffic Safety Administration (NHTSA), almost 30 people in the United States—or one person every 48 minutes—dies in a drunk-driving crash every day, and the death and damages cost a staggering $44 billion.
But money should be the least of our worries when it comes to DUI accidents. The real tragedy is the permanent pain and suffering caused to the victims, perpetrators, and their families who will always have an empty seat at their tables coupled with the pain in their hearts during the holiday season. They can never bring their loved ones back, and that is a tragedy.
As part of the "Plan While You Can" campaign the TxDOT is promoting the hashtag #EndTheStreakTX on social media. The phrase refers to the last day—November 7th, 2000—when there were no deaths on Texas roadways. We want to end this streak by making the 2019 holiday season one to remember by not driving under the influence—under any circumstances whatsoever.
Tips on How to Stay Safe and Drive Sober This Holiday Season
The key to safety on the road is to have a plan whenever you are having a few cocktails. As everyone knows, alcohol impairs a person's judgment and ability to function normally, especially when operating a vehicle. Even one or two drinks can lead to a serious or even fatal accident.
Fortunately, there are always options available besides driving under the influence. You can:
Order an Uber, Lyft, or another rideshare service that will drop you off between destinations safely.

Have a "designated driver" ready who decides beforehand that they are not going to have a drink. This can be a friend or family member who is looking out for everyone else.

Take public transportation such as the bus or train, and avoid personal vehicles altogether. This is a good option if you do not have a designated driver.

If all else fails, spend the night where you are with family or friends. Be careful the next morning, however, because the effects of alcohol can linger for quite some time, even if you don't "feel" like you are under the influence. Again, it might be best to forgo personal vehicles altogether and stick to Uber or mass transit.
Last year, as per TxDOT, the holiday season in Texas led to 2,370 DUI-alcohol related crashes that killed a total of 75 people and injured 199 others. As McAllen drunk driving accident attorneys, we here at J. Gonzalez Injury Attorneys truly care for our community and don't want to see these easily avoidable tragedies happen again.
Wishing You A Safe and Happy Holiday Season
Before the holidays really get underway, make the commitment to "Plan While You Can" and make this holiday season a safe and happy one for you and your loved ones. At the same time, however, if you or your loved ones were injured because of the negligent actions of a drunk driver, our experienced car accident attorneys can help you get the financial relief you need to properly recover.
On behalf of our family at the J. Gonzalez Law Firm, we wish you a safe, happy and healthy holiday season and encourage you to share the #EndTheStreakTX hashtag on social media to spread the word not to drive under the influence.
For more information on your rights to compensation for injuries sustained because of a drunk driver, or to schedule a FREE consultation for your personal injury claim, contact us at any of our McAllen, Brownsville, or Rio Grande City locations today.