Alton Car Crash Leaves 1 Dead, 2 Hospitalized
by J. Gonzalez Injury Attorneys | July 23rd, 2021 | Auto Accident, Recent News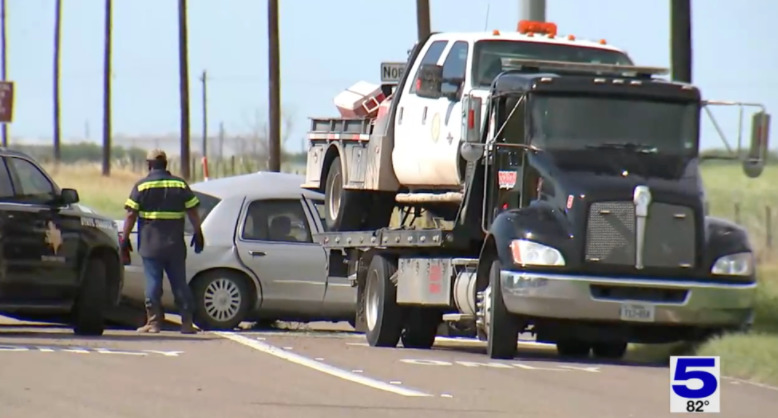 An 83-year-old man is dead and two others hospitalized after a car crash north of Alton that took place on the afternoon of Thursday, July 22. 
Details Regarding the Incident
A news release from the Texas Department of Public Safety reports that a man driving a 2007 Mercury Grand Marquis was traveling eastbound on FM 1925 when he failed to yield the right of way at a stop sign, colliding with another male driver in a 2015 Ford F-150. 
Both passengers of the Mercury Grand Marquis were taken to a local hospital, however, the driver of the Mercury was pronounced dead at the scene. Police have identified the driver as 83-year-old Jose Torres Mejia from Mission.
The driver of the Ford F-150 was not taken to the hospital. 
Failure to Stop at a Stop Sign 
One of the most common moving violations in the United States, failure to stop at a stop sign or red light is also a common cause of traffic accidents. 
Did a driver run a stop sign and hit you? The McAllen car accident lawyers at J. Gonzalez Injury Attorneys are here to help if you suffered injuries or losses due to another driver's failure to stop at a stop sign.
The National Highway Traffic Safety Administration estimates that an average of 27 people die each day in the United States in automobile collisions at intersections. Furthermore, over 120,000 are injured in these accidents. 
Some common injuries associated with these types of accidents can include the following:
Broken bones

Cervical neck injuries

Spinal cord injuries

Traumatic brain injuries

Nerve damage

Severe and/or disfiguring lacerations

Organ injuries or organ ruptures

Amputations

Wrongful death

 
Types of Car Crashes at Stop Sign Intersections
Stop sign intersection accidents can happen in either two-way and four-way stop sign intersections. 
At a two-way intersection, the cross traffic doesn't have to stop. Unfortunately, it's not uncommon for motorists at the stop sign to see a car in cross-traffic driving and assume that they'll stop as well. These are known to lead to t-bone car accidents or worse. 
In four-way intersections, all parties must come to a stop at the stop sign or stoplight and take turns proceeding. If one driver is distracted and advances when it's not their turn, it can lead to a car crash. 
The most common collisions observed in these types of accidents are side-impact collisions and rear-end collisions.
Were You Injured After a Driver Ran a Stop Sign? 
If you or a loved one were involved in a car accident with a driver who ran a stop sign, you deserve compensation for your medical bills, lost earnings, and pain. Don't hesitate, contact the car crash attorneys at J. Gonzalez Injury Attorneys to help you get the justice you deserve. 
Source: KRGV