Authorities Investigate a Rollover Car Accident Near County Line
by Amber Cortez | December 15th, 2018 | Auto Accident, News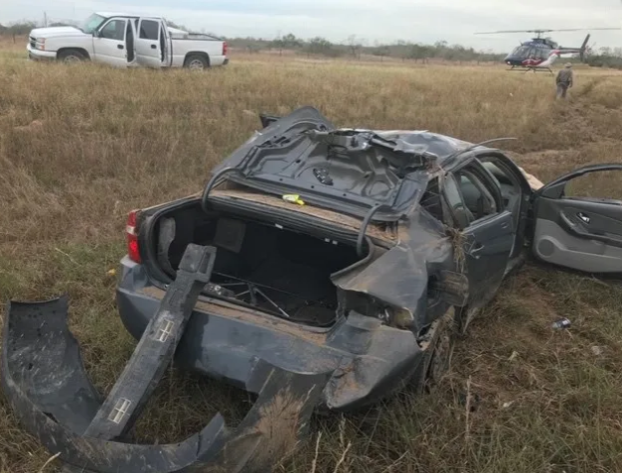 A rollover car accident near the Hidalgo-Brooks County line lead to an investigation by the Department of Public Safety.
Details of the Incident
The rollover occurred on Highway 281 just south of the Hidalgo-Brooks County line on Wednesday morning.
An airlift was requested in an effort to transport one of the individuals involved in the car accident to a hospital, while another was transported by ambulance. No further details about the rollover have been issued out at this time.
Rollover Facts and Statistics
According to SaferCar, of nearly 9.1 million accidents involving cars, trucks, SUVs, and vans in 2010, only 2.1 percent involved a rollover.
While this may seem like a relatively small amount, shockingly, nearly 35 percent of all fatalities stem from rollover accidents. In 2010, more than 7,600 people perished in rollover accidents, the majority of which (69 percent) were not wearing their seatbelts.
A 2002 study conducted by the National Highway Traffic and Safety Administration (NHTSA) found that rollover accidents:
Were most fatal when involving single-vehicle crashes.
Constituted about one-fifth of all fatal crashes.
Are more likely to result in a fatality compared to other types of car accidents.
How Can You Stay Safe?
There are a number of ways that you can prevent a rollover from occurring:
Stay Alert – Distracted driving, like texting while driving, tends to make your reaction time slower. If you are not looking out at the road, you may have less time to react to an obstacle that might be in the way, causing you to abruptly swerve to miss it. This could cause a rollover, especially if your vehicle is top heavy.
Don't Speed – The faster you travel, the more likely you are to roll over. If you are moving heavy cargo, it would be best to stay off the highway, as the extra weight can throw off the balance of your vehicle.
Check Your Tires – Check tire pressure at least once a month. A tire with low or high pressure can burst while on the road, and if you are traveling fast, that could cause your vehicle to roll over.
Wear Your Seat Belt – If the statistics above are any indicator, seat belts save lives. Wear them.
Have you or a loved one experienced a rollover accident as a result of someone else's negligence? Get the best car accident attorney in the Rio Grande Valley on your side.
The car accident lawyers at J. Gonzalez Injury Attorneys have the experience necessary to fight and successfully win your case. Contact us at any of our McAllen, Brownsville, or Rio Grande City locations to set up your free legal consultation today.
Source: KRGV