Border Patrol Vehicle Collides Into School Bus
by J. Gonzalez Injury Attorneys | November 27th, 2019 | Auto Accident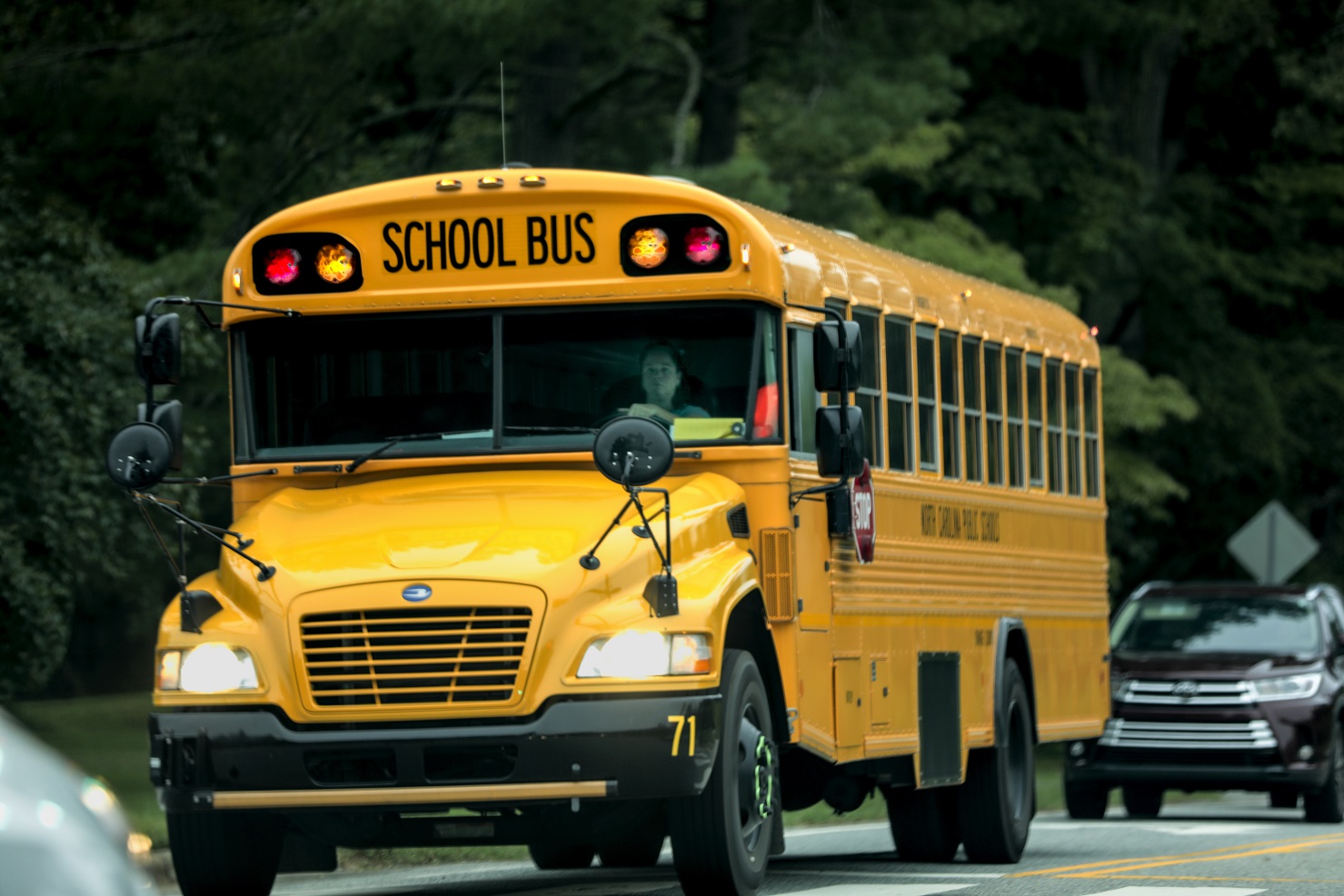 Seven children were injured in this bus crash accident that took place in La Joya.
Details Regarding the Accident
On Friday, November 22nd, a border patrol vehicle collided into a La Joya district school bus. The rear-end accident occurred around 7:00 a.m, with seven students from JFK Elementary in La Joya aboard the bus at the time of the accident.
The students and the bus driver were admitted to the hospital for check-ups after the crash, and the border patrol agent was also admitted to the hospital for the treatment of minor injuries.
The cause of the accident has not yet been determined and is still under investigation by local authorities.
An Overview of School Bus Accident Statistics
As per the National Highway Traffic Safety Administration (NHTSA), a school bus crash is when any vehicle that has been designated as a school bus is involved in an accident in some way. 
The National Safety Council (NSC) drafted a study by compiling statistics drawn by the NHTSA regarding school transportation-related deaths that occurred between 2009 and 2018:
117 victims passed away in school transportation accidents in the United States during 2018. 

Between 2009 and 2018, 70 percent of the deaths in school transportation crashes were from vehicles other than the bus.

The next highest victim of school bus crash deaths were pedestrians, who accounted for 17 percent of fatalities.

5 percent of fatalities pertain to passengers of school buses.

4 percent of all school bus crash deaths were school bus drivers.

2 percent of the victims of this particular fatality were cyclists.
Bus Features That Keep Your Children Safe
Buses are more regulated than any other motor vehicle on the road, equipped with safety features that aim to protect your children from harm. Even so, accidents like the aforementioned can still happen.
The following are school bus features designed to keep your child safer on their ride to school:
Increased Visibility

– School buses have flashing lights to get drivers' attention and a stop-sign arm that extends outward to inform other motorists when the bus is picking up or dropping off students at their home.

Safety Seating

– A school bus is designed with seats tightly spaced together which act as a restraint. Also, the backs of the seats are energy-absorbing, reducing the strength of the impact that can affect the bus' passengers.

Crush-Resistant

– School buses are designed to take on impacts with minimal change to their exterior. This extraordinary structural integrity protects passengers inside from being crushed where normal vehicles would crunch up and fatally wound their occupants.
Bus Stop Safety That Parents Can Use
Although the design of the school bus makes it the safest ride, the danger lies in boarding and getting off the bus. Small children can be vulnerable to impact by unaware motorists or even the bus driver. 
Parents can encourage bus stop safety by making sure their child arrives five minutes prior to the driver's arrival. Furthermore, they can visit the stop with their little one to show how far they should stand from the curb–which is approximately three big steps or 6 ft.
It is also important that you bring awareness of the dangers that can occur if your child runs or plays in designated bus areas to prevent any possible accidents. Encourage children to always walk a safe distance from the curb and away from the front or rear of the school bus. 
Bus Stop Safety That Drivers Need to Know
Drivers have a huge responsibility in keeping children safe in neighborhoods, near school zones, and by bus stops. Failure to pay attention to the road or disobeying driving and school bus laws can put many young lives in danger.
To prevent any accident from occurring with a school bus, or for children getting on/off of it, be mindful of the following:
Backing Out

– Take caution when heading out of driveways in neighborhoods or parking lots as children can be at play or loading and unloading from bus stops. 

Speeding in School Zones

– In areas of reduced speed–like where children may be at play, walking, or boarding/unloading school buses–drivers should always maintain a speed at the designated speed limit. 

Take Caution in Neighborhoods

– Children may be at play on the street before and after school hours. It is important to drive with caution in neighborhoods and yield to any children to best prevent accidents. 

Obey Bus Stop Laws

– All drivers must stop when they see the yellow-yielding lights or red-flashing lights and/or stop-extend arm of a school bus. This means that children are getting off or on the school bus. Drivers on either side of a bus making a complete stop must also make a complete stop for children crossing.
If you or a loved one are involved in a school bus accident, contact the hardworking McAllen truck accident attorneys of J. Gonzalez Injury Attorneys at any of our McAllen, Brownsville, or Rio Grande City locations for your FREE case consultation today. 
Source: Valley Central