Cameron County crash leaves one dead, one injured
by Benjamin Treviño | April 7th, 2023 | 18 Wheelers, Auto Accident, Fatal Crash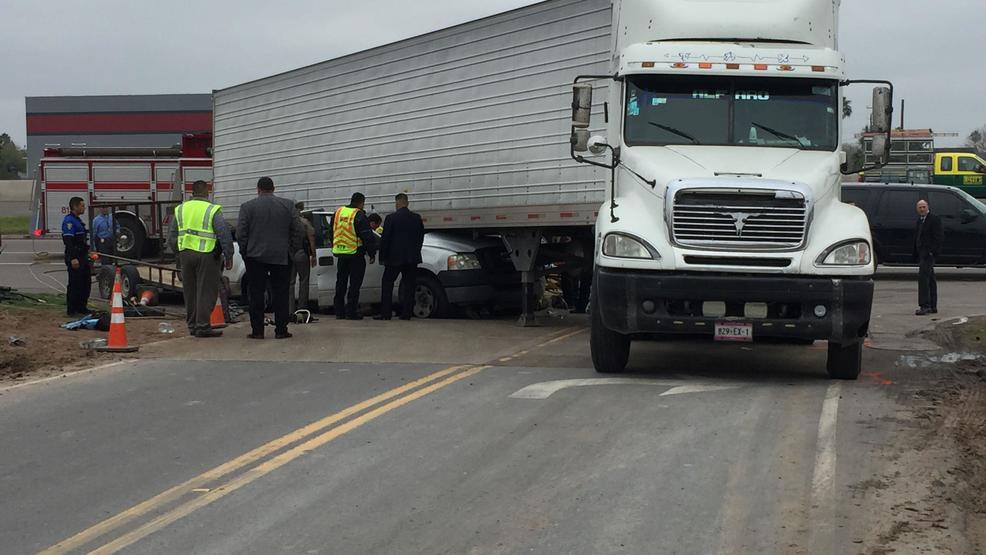 CAMERON COUNTY – The Texas Department of Public Safety (DPS) reports a motorist was killed and his passenger was injured when their truck collided with an 18-wheeler. The crash occurred in the early morning hours of April 6 near the small community of Santa Maria, according to a DPS news release.
The release states that 44-year-old Pedro Omar Gutierrez was driving west on Military Highway 281 in a Ford F-150 pickup truck when it collided with an 18-wheeler that had merged into the road at the intersection of La Avenida Iglesia. Gutierrez died at the scene. An unidentified passenger in the truck was last reported to be hospitalized with "major injuries."
According to the preliminary DPS report, the driver of the Kenworth tractor trailer "failed to yield right of way" at the intersection. The commercial truck driver was not identified in the DPS report.
No charges had been filed as of this writing, but DPS investigation was continuing.
Differences between 18-wheeler accidents and car accidents
An 18-wheeler accident isn't like a typical crash involving two private passenger cars. Here's a brief view of some of the key differences between these two types of accidents.
Potential for severe damages and injuries
Passenger car accidents can certainly result in major vehicle damage, severe injury, and even death, but the sheer size and weight of 18-wheelers makes their likelihood much greater. The greater the damages, and the more-severe the injuries make it more difficult to determine the long-term impact on a victim's life.
Insurance coverage
Because of this greater potential for adverse consequences, trucking companies and truck owner-operators typically carry more insurance coverage than the average motorist. If you have a good lawyer working for you, it's possible that you'll be able to recover the full extent of damages you've suffered in a truck accident.
Determining fault
An accident involving two passenger vehicles usually means there are only two potentially at-fault parties – each of the drivers involved. In a commercial trucking accident, however, there could be multiple parties who contributed to the crash. Examples include the driver, the trucking company, the shipper, the cargo loader, the truck and trailer manufacturers, and any number of parts manufacturers.
J Gonzalez truck accident experts
If you are in a commercial truck accident, you should reach out to a knowledgeable truck accident attorney, and nobody has more experience or expertise in trucking accidents than the J. Gonzalez Law Firm. The J. Gonzalez Law Firm has helped countless Texas truck accident victims get the compensation they need and deserve, and they can do the same for you. Schedule your free consultation right now by calling 1-800-CAR-CRASH.
Source: https://www.krgv.com/news/dps-harlingen-man-killed-in-crash-involving-18-wheeler