Can Fault Be Determined by Car Damage?
by Amber Cortez | September 7th, 2020 | Recent News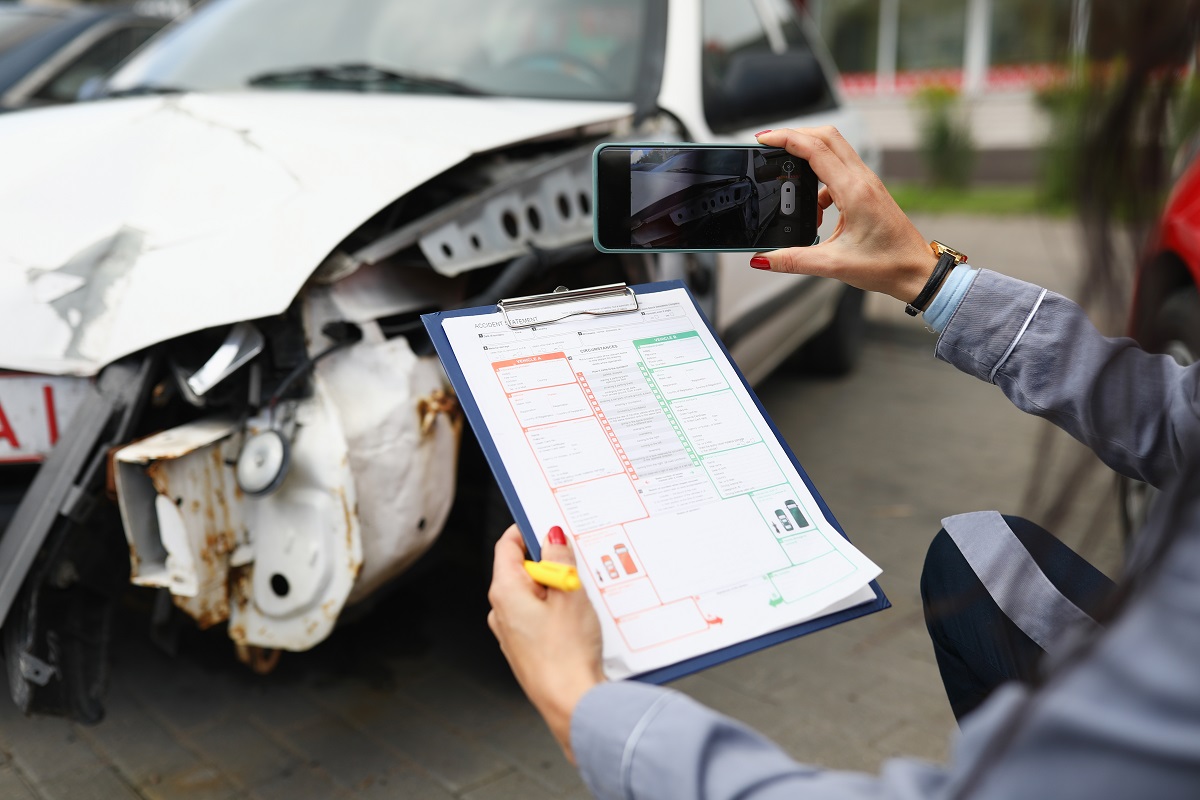 Oftentimes in a car accident, the at-fault party may try to place the blame on you. However, hearsay is not enough to prove liability. 
In order to establish who was legally responsible for the accident, there are several factors that will need to be proven. One way to demonstrate that the accident was the result of the other party's negligence is by highlighting the physical damage done to your vehicle.  
The McAllen car accident lawyer of J.Gonzalez Injury Attorneys would like to further elaborate on how physical damage done to your vehicle can help determine liability. 
How Your Car Damages Can Help Your Car Accident Claim
One of the key ways to establish a case against an at-fault driver is to examine exactly where your car was physically damaged. While it should be noted that you will need to gather more evidence than just property damage, it does help to paint a fuller picture of how the accident happened and how much you have suffered.  
In many cases, accident reconstruction specialists may get involved for the sake of insurance purposes. They investigate the accident to determine the key points of impact, recurring damage patterns, and provide in-depth analysis on how the accident occurred.
Types of Car Accidents That Frequently Show  Clear Liability
Some of the most common types of accidents which demonstrate clear liability include: 
T-Bone Accidents:

Also commonly referred to as side-collision accidents, these occur when a driver makes a driving error, such as failure-to-yield or running a red light, and collides with another vehicle at a T-shaped angle. While these damages may prove which car struck the other, it may not immediately establish which vehicle had the right-of-way prior to the accident occurring.

Rear-End Accidents:

These types of accidents occur when a driver's front end collides with the rear bumper of the vehicle in front of them. While the liable party is frequently the driver who failed to control their speed and thus crashed into the driver in front, a driving error by either party can lead to the accident occurring.  
Evidence That Can Help You Build a Stronger Accident Claim
Alongside highlighting the damage done to your property, there are other vital pieces of evidence that can help to strengthen your claim. Key pieces of evidence to collect include but are not limited to: 
Photographs and video footage detailing:

Vehicle damage.

Injuries that were inflicted on you and/or passengers.

The exact location of the accident, including any noticeable buildings, street signs, and traffic signs.

The scene of the accident including skid marks or damaged roads. 

All medical receipts, prescriptions, hospital bills, proof of rehabilitation, and doctor's notes.
The police report and accident report once they become available.
Names, contact information, and written/verbal statements from any witnesses that saw the accident occur in real-time.
It is also critical to get a proper medical evaluation when you have been involved in an accident as some injuries may take hours or days to fully affect you. Once you have received treatment, the next step is to get in touch with J.Gonzalez Injury Attorneys.
The Texas statute of limitations only provides a two-year window to file a car accident claim starting from the day the accident occurred. Do not wait to consult with our trustworthy McAllen car accident lawyers!
With the right evidence in our hands, we will fight tooth-and-nail in order to establish negligence against the at-fault party and help you secure the compensation you need to begin the healing process!
Suffered significant vehicle damages and injuries as a result of an irresponsible driver? Contact J.Gonzalez Injury Attorneys today for a FREE virtual consultation!