Can I Sue My Employer If I Contracted COVID-19 at Work?
by J. Gonzalez Injury Attorneys | May 1st, 2020 | Legal Representation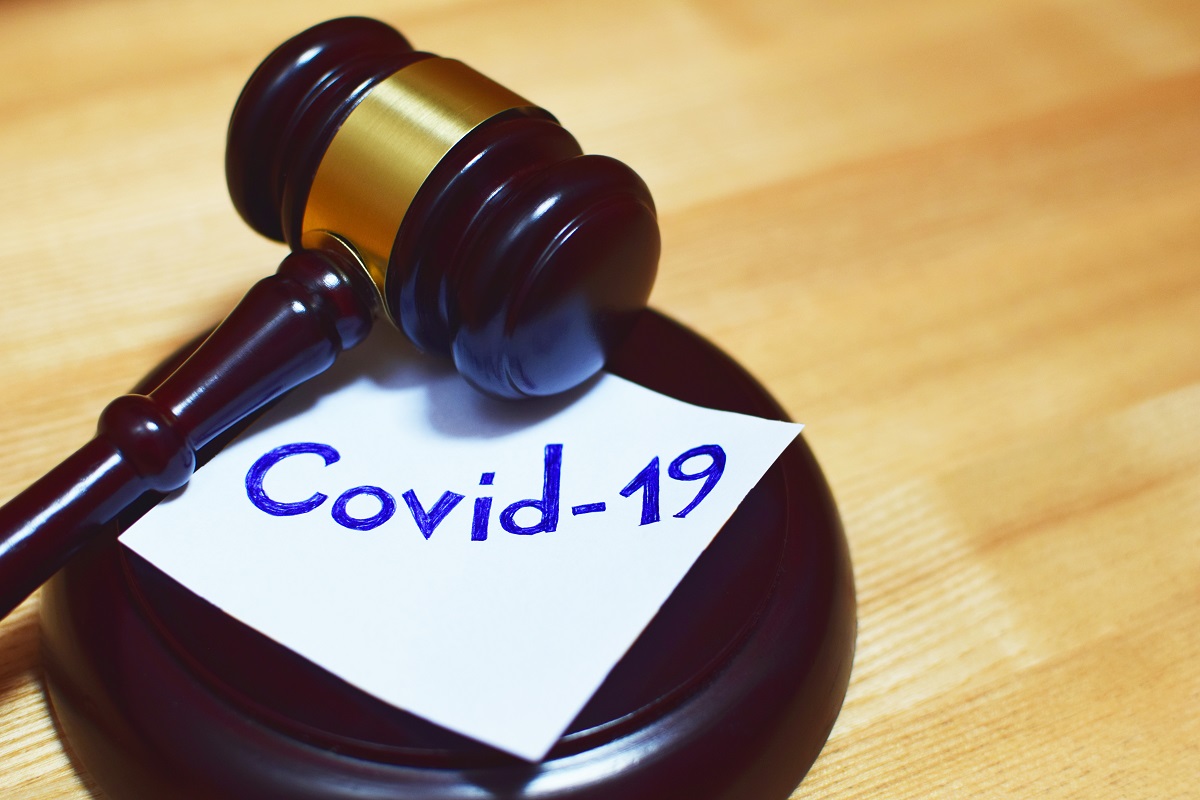 With numerous cases of COVID-19 reported across the Rio Grande Valley on a daily basis, county government officials are urging their residents to comply with their shelter-in-place ordinances and only leave their homes for essential needs and purposes. 
While essential businesses remain open under certain circumstances and limitations, essential workers have to continue to work and are put in the frontlines of this pandemic in order to fulfill a service to their community, and if these businesses do not comply and ignore the necessary sanitary and social distancing protocols implemented by the local and state authorities, they are putting their employees at a dangerously high risk of exposure to the Coronavirus.
At that point, legal action to answer for this type of negligence may be necessary.
Essential Businesses Guidelines
Under an executive order issued by Texas Governor Greg Abbott, only businesses that are deemed as essential–such as restaurants, grocery stores, and pharmacies–are able to operate under certain circumstances and must comply with the Centers for Disease Control and Prevention (CDC) social distancing and sanitary recommendations. Key points of the executive order state that:
Gatherings of more than 10 people should be avoided.

Restaurants can only operate under drive-thru, pickup, or delivery services.
Hidalgo County, Cameron County, Willacy County, and Starr County have all enforced shelter-in-place ordinances that comply with the executive order while enforcing CDC and World Health Organization (WHO) guidelines. Some of these guidelines that are directly aimed at essential businesses include:
Enforcing social distancing of at least 6-feet between customers and employees.

Only use a minimum number of essential employees at a time.

Provide sanitation supplies to employees such as hand sanitizer (must contain at least 60% alcohol) and soap.

Provide a form of sanitation for its customers at all entrance points.

Excessively sanitize the environment throughout the day.

Send an employee home immediately if they are showing any symptoms and sanitize that employee's work station. 

Notify other employees if a team member has contracted the virus.
In addition, these same counties have all issued obligatory mask ordinances to their respective residents when engaging in outdoor and essential activities. 
COVID-19 Employer Negligence Case
Pandemic or not, if an employer fails to ensure the safety of both their employees and customers while on the premises, that business may be considered negligent within the eyes of the civil court.
Regarding our current circumstances, if the business owner does not modify its current operations in order to comply with state and local ordinances, as well as WHO and CDC recommendations, they can be held liable if one of their employees were to contract the coronavirus. In fact, lawsuits have been filed because of this.
Under standard personal injury law, in order to prove negligence against an employer, these four points must be proven to the court:
If and so, the employer owed the employee a duty of care (which they do during this pandemic).

The employer breached that duty to their employee(s).

The breach of the duty was a direct cause of the employee's harm or injury suffered (in this case, contracting the coronavirus).

The employer tested positive for COVID-19 and must establish the damages suffered.
Seeking Justice is Just a Virtual Consultation Away
If you or a loved one contracted the coronavirus as a direct result of an employer failing to comply with COVID-19 related ordinances or providing you with protective equipment, you may have a case. Be sure that you adhere to the shelter-in-place ordinances and cover yourself up with proper masks and gloves to prevent exposure or the spread of the virus.
Our McAllen personal injury attorneys at J. Gonzalez Injury Attorneys are able to conduct virtual consultations with those victims that have suffered significant injuries due to the negligent acts of their employer.
We will evaluate your case and see what legal options will be available in order to seek the proper financial compensation for all the damages inflicted.
If your employer refused to adhere to COVID-19 safety procedures and put you at risk of contracting the virus, use our digital legal services to review your case.