Car Accident in Refugio County Leaves Pharr Woman Dead
by Amber Cortez | January 21st, 2021 | Recent News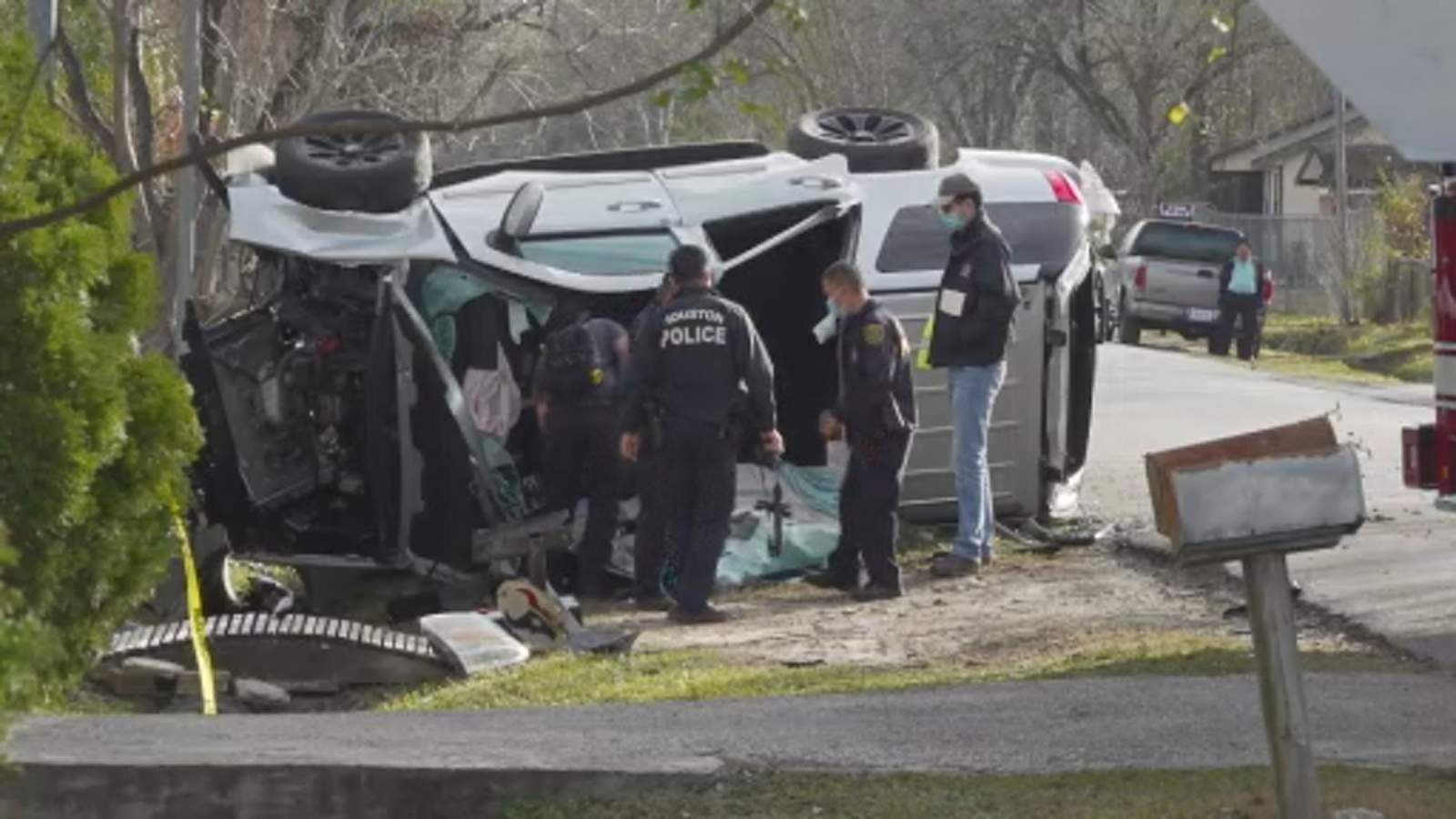 On the night of Friday, January 15th, a crash that occurred just north of Refugio took the life of a 53-year-old Pharr woman.
Details Regarding the Car Accident
According to local authorities, the accident occurred at approximately 10:34 p.m on US 77, north of Refugio County. The 53-year-old woman driving a 2007 Ford went off the roadway after a 2011 Ford F-150 struck her from behind.
The 2011 Ford F-150 attempted to pass the woman's vehicle when an animal appeared on the road at the same time. The driver of the 2011 tried to avoid it and as a result struck the 2007 Ford, causing it to run off the road and roll over. The driver of the 2007 Ford was ejected from the vehicle and later pronounced dead at the scene. 
A passenger that was inside that vehicle was transported to the nearest hospital via helicopter and suffered serious injuries. The driver of the 2011 F-150, however, didn't suffer any significant injuries.
No charges have been filed thus far, and the accident still remains under further investigation.
The Catastrophic End-Results of Rollover Accidents
Rollover accidents account for approximately 35% of all fatal car accidents annually and can occur to anybody in any type of vehicle, regardless of how state-of-the-art their safety features might be. 
Generally speaking, the larger and more narrow a vehicle is, the more at risk that vehicle may be of potentially rolling over due to its high center of gravity.
While rollovers can occur for a variety of different reasons, some of the most notable factors that may lead up to a rollover include, but are not limited to:
Sudden sharp turns

Distracted driving 

Uncontrollable swerving

Inadequate, high-velocity vehicle maneuver(s)

Driving under the influence of alcohol or any other illegal substance

Excessive speeding

Unsafe road condition due to severe weather or lack of proper road design
Collecting the Car Accident  Evidence Needed to Prove Negligence
When involved in a traumatic  car accident such as a rollover that occurred as a result of another negligent driver, collecting sufficient evidence will be the most vital key needed to support your case in a civil court.
In the event of a severe car accident, it is important to gather the following:
Any photographs and video footage that explicitly show the following:

Vehicle damage(s) from all parties involved.

The physical injuries that were inflicted upon you and/or your passengers.

The exact whereabouts of the accident, including any notable sceneries, signs, traffic lights, etc.
Every medical receipt pertaining to the car accident including prescriptions, hospital bills, doctor's notes, and rehabilitation receipts.
The police report and accident report once available.
Names, contact information, and written/verbal statements from any possible eye-witnesses that saw the car accident in real time.
Reliable and Dependable Car Accident Attorneys in McAllen Ready to Serve You
When a car accident  negatively impacts your quality of life, you need to seek recovery for your pain and suffering by getting in touch with the McAllen car accident attorneys of J. Gonzalez Injury Attorneys.
With a determination for seeking justice, our attorneys will walk you through the entire legal process and will aggressively fight for the financial compensation you need to start healing.
Involved in a rollover accident caused by another negligent driver? Contact J. Gonzalez Injury Attorneys now for a FREE consultation.
Source: Valley Central