Car Crashes into Waco Storefront
by J. Gonzalez Injury Attorneys | July 21st, 2021 | Auto Accident, News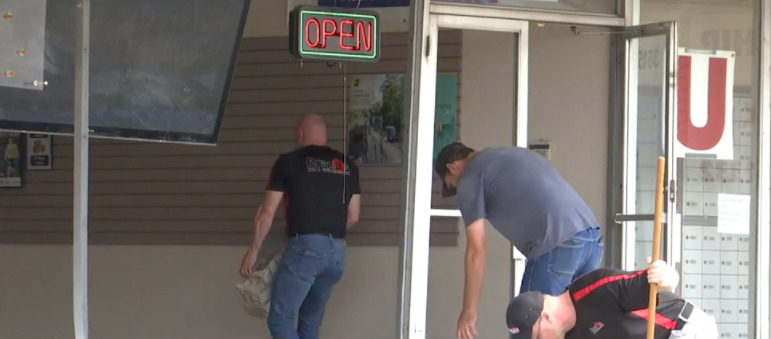 On Tuesday, July 20, a Waco business owner accidentally crashed his vehicle into his business.
Details Regarding the Waco Storefront Collision
According to police, the owner of a package shipping store crashed into the front of the building after accidentally stepping on the gas pedal. The vehicle accelerated forward and shattered through the glass storefront.
Though people were inside the business at the time of the accident, police advised that there were no reported injuries. There's no word of citations or charges being issued at this time. 
What Causes Vehicle-into-Building Crashes? 
Storefront crash statistics collected from 2012 to 2020 show that adults ages 20 through 29 are responsible for 20% of these incidents. The most recent data from 2020 indicates that retail stores are the most frequent locations of vehicle-into-building crashes. 
The research also shows the two most common reasons behind these accidents include operator error and pedal error (19%), amongst other causes. 
Operator error accounts for 22% of vehicle-into-building crashes, with pedal error accounting for 19%. Common reasons involved in operator error incidents include sudden or unexpected acceleration, speeding, or operating the vehicle while in the wrong gear. Pedal error incidents are often the result of drivers mistaking their accelerator for their brake pedal. 
What to do After a Vehicle-into-Building Car Crash
One of the first things you want to do if you've been involved in a collision with a building is to remain calm and remember to stay at the scene of the accident. In many cases, it is against the law to flee the scene of an accident. 
Once you've composed yourself, contact the local authorities to secure the scene and assess the situation to ensure the space is safe. It's best to file an accident report for insurance purposes. 
Additionally, try to locate the owner of the building or home to share your car insurance information and also inquire about their insurance. 
Have You Been Injured in a Vehicle-into-Building Collision? 
If you or a loved one were injured as the result of a storefront car crash, the experienced McAllen lawyers at J. Gonzalez Injury Attorneys can fight to earn you the compensation you deserve.  
Source: Fox 44 News