Collision Leaves a Police Officer Injured
by Amber Cortez | December 5th, 2018 | Auto Accident, News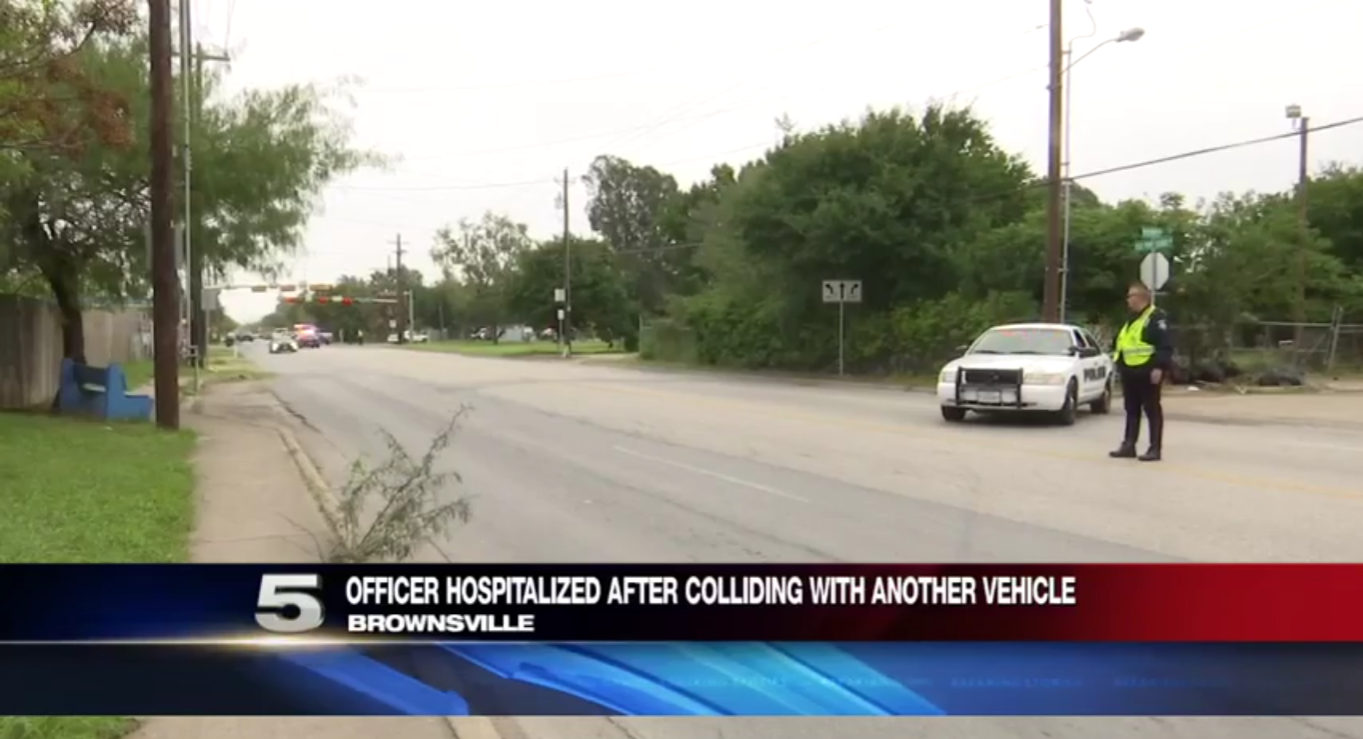 A collision in Brownsville led to a police officer's hospitalization on Monday, December 3rd.
What Happened
The officer was dispatched in response to another car accident, and while traveling to the scene of the incident, collided with another vehicle near Old Port Isabel Road and Jaime Zapata Avenue.
While the driver of the other vehicle was not injured, the police officer was rushed to a local hospital for treatment of his injuries.
Law Enforcement Car Accident Facts and Statistics
In a detailed report drafted by the National Highway Traffic Safety Administration (NHTSA), between 1980 and 2008:
A total of 823 law enforcement officers (LEO) died in traffic accidents. 733 of those deaths occurred while the officer was in a passenger vehicle and 90 occurred while the officer was on a motorcycle.
On average, 44 LEO perished every year throughout the 1980s. Shortly after, the average increased to 45 in the 1990s, then increased to 62 around the turn of the century.
On average, 36 police officers were killed every year in a traffic accident between 2000 to 2008. This was a 44 percentage point increase in comparison to the period of 1980 to 1999.
Texas had the second highest rate of law enforcement officers perishing in a fatal motor vehicle crash.
These crashes also involved 525 non-police vehicles, 71 of which were occupant fatalities and 454 vehicles had no occupant fatality.
Law enforcement can be a dangerous field to work in and car accidents are one of the many dangers these individuals face.
The men and women in blue sacrifice much in the name of protecting our communities. It is our job as citizens to take care of them as much as they take care of us.
If you or someone you love in law enforcement has been involved in an accident, the car accident lawyers at J. Gonzalez Injury Attorneys are waiting for your call.
Contact us at one of our McAllen, Brownsville, or Rio Grande City location to set up your legal consultation today.
Source: KRGV