Crash Involving a State Trooper Leads to 2 Hospitalized in Edinburg
by J. Gonzalez Injury Attorneys | May 19th, 2020 | Auto Accident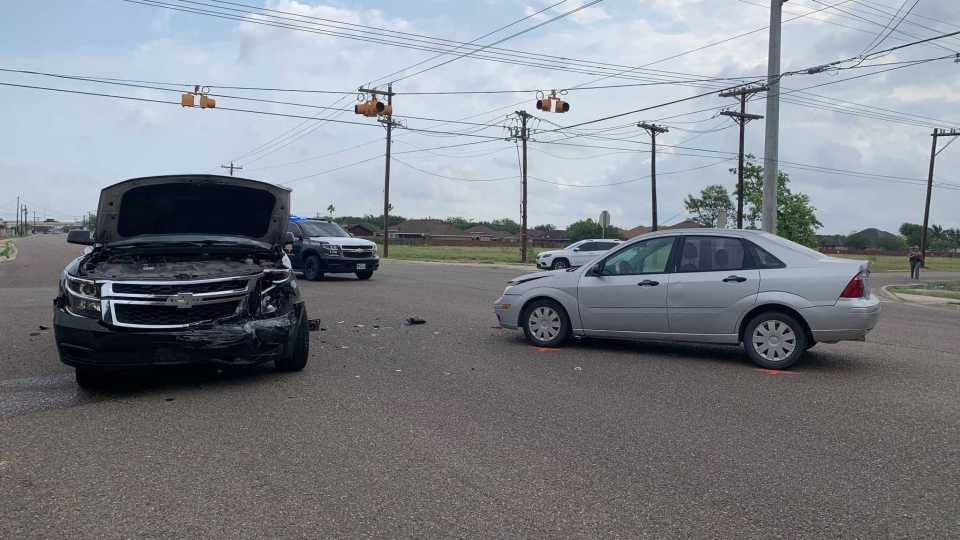 On the morning of May 14, a car accident involving two vehicles resulted in the hospitalization of both drivers, one of whom was a state trooper.
Details About the Accident
According to a spokesman for the Texas Department of Public Safety, the accident occurred at the intersection of Wisconsin and I-Road in Edinburg. Both drivers were immediately transported to the nearest emergency room with minor injuries. While specific details are limited at this time, the DPS is currently investigating how exactly the accident occurred.
A Brief Overview of Texas Car Accident Statistics Involving Law Enforcement
According to the National Law Enforcement Officers Memorial Fund (NLEOMF), from January 1 to May 15:
Out of a total of 43 fatalities among law enforcement officers, 20 of them are traffic-related.

In that same time period from January 1 to May 15, 2019, out of the 57 total fatalities around the nation, 18 were traffic-related, signifying, so far, an 11% increase.

The State of Texas suffered 9 fatalities among law enforcement officers in 2019, ranking it as the no. 1 state in law enforcement deaths.
Types of Damages Awarded to Car Accident Victims
Due to the size and speed at which vehicles can travel, car accidents are often seriously damaging for those involved. From physical to mental, the injuries sustained in a car accident can be severe. Thankfully, if you've been in an accident, with the help of a dedicated attorney you can have a fair fight for the financial relief you need.
In car accident civil suit proceedings, you may be able to win damages to cover to following losses:
Pain and suffering

Medical expenses

Lost wages

Loss earning capacity

Loss of quality of life

Physical disfigurement

Loss of consortium and companionship

Wrongful death
J. Gonzalez Injury Attorneys: McAllen Car Accident Attorneys by Your Side
Those who have been involved in serious accidents know that these situations can be overwhelming, leaving car accident survivors feeling like they have to face the world alone. However, there is help to be had, even in the most uncertain of times.
If you have been involved in a car accident, the McAllen car accident attorneys of J. Gonzalez Injury Attorneys would be proud to represent you in your fight for the financial relief you deserve.
Injured in a car accident? Let J. Gonzalez Injury Attorneys Represent You.
Source: Valley Central