Death of a Doornail, Presented by El Paseo Art Foundation
by Benjamin Treviño | January 27th, 2022 | Community, General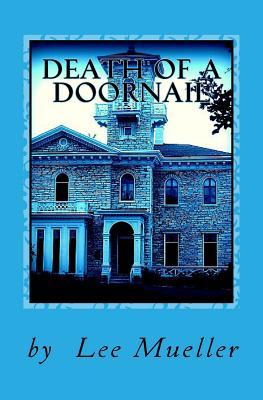 Eccentric Millionaire, Albert Doornale, has invited all of his close friends to his estate, including his ex-wife Abigail, his current fiancé Candy Bombay, and his childhood friend from the Lower East Side, Salvatore Carbone.
Everyone arrives at the estate greeted by the grumpy Butler, and cutlery carrying cook. The only problem is, Albert is not there; no one has seen him, not his nerdy nephew, nor his socially-spoiled daughter.
None of the guests has any idea why they are there, or what happened to their host until blood is found in the sink. Was Albert killed and carried away? Inspector Bukowski arrives on the scene. A murder investigation will begin, as soon as a body is found, but may be a long wait.
This audience-interactive play by Lee Mueller runs January 29-30, 2022 at 7:30 p.m. at the South Padre Island Convention Centre, and is presented by the El Paseo Arts Foundation.
The foundation was established in the spring of 2005, as a collaborative effort between artists on South Padre Island and the mainland across the bay. The mission of the El Paseo Arts foundation is to support the arts, to improve the quality of life, and to grow the area as an arts destination in support of the tourism-based economy.