December is Anti-Barratry Awareness Month: Drivers Beware Ambulance Chasers!
by J. Gonzalez Injury Attorneys | December 12th, 2019 | Legal Representation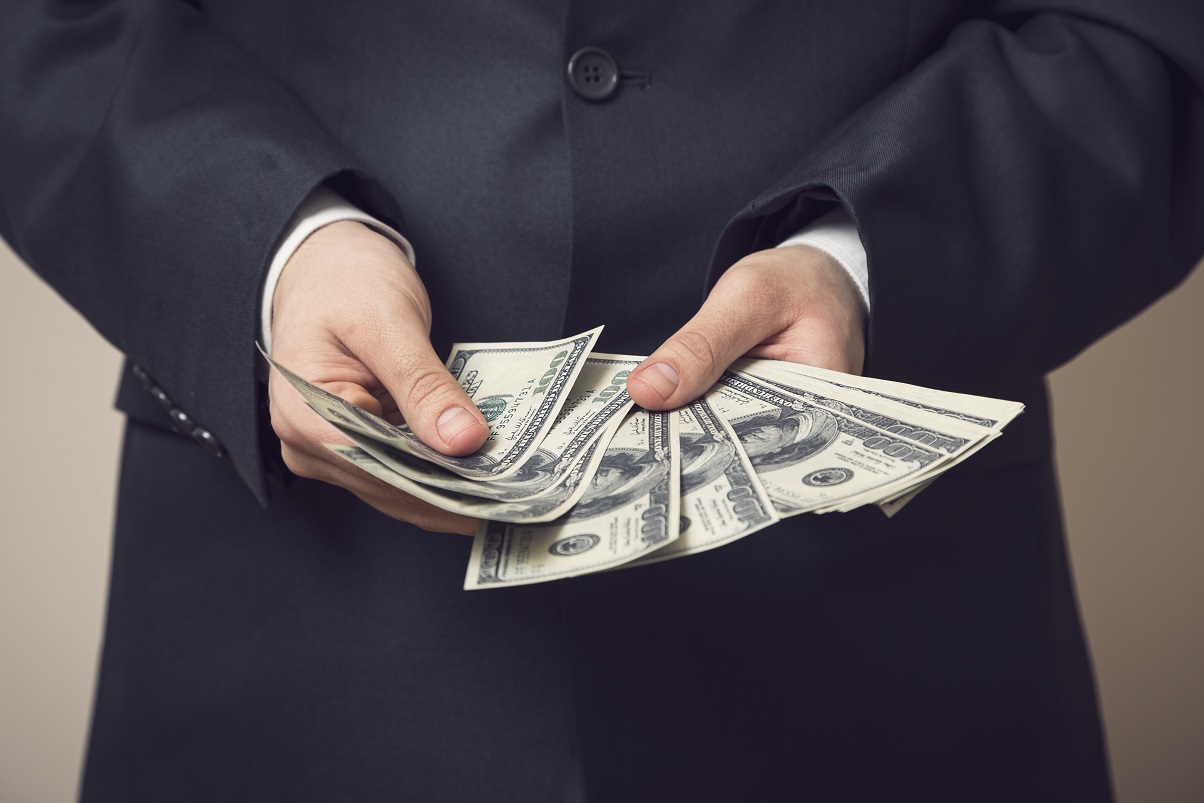 December is, undoubtedly, one of the most festive months of the year. From Christmas to Hanukkah, Kwanza and even New Year's Day, it's a season of family, friends, good times and joy. 
Unfortunately, the holiday season also means an increased risk of being involved in a car accident. With more drivers on the road and shoppers rushing around for last minute gifts, the potential for a wreck increases. 
And, unfortunately, this brings out the worst in corrupted lawyers and parties who are far from invested in your best interests. 
In the world of law, December also serves as a month-long reminder of the issue of barratry. This illegal act is carried about by corrupt lawyers and runners looking to take advantage of innocent victims who have suffered injuries as a result of a car or truck accident. 
So, what is barratry? The McAllen personal injury lawyers of J. Gonzalez Injury Attorneys are here to explain exactly what barratry is and what to do if you find yourself involved in a situation with a lawyer acting unlawfully. 
Barratry Explained
Barratry is the illegal wrongdoing of an attorney (or a person representing an attorney) who attempts to solicit you for their services immediately after you were involved in an accident.
Under Texas law and State Bar regulations, a lawyer – or an individual representing a given law firm – is prohibited from contacting those involved in some sort of personal injury accident immediately or soon after if the victim did not seek these services themselves. 
The Ongoing Privacy Issue Surrounding Barratry
At its basis, barratry is a violation of a victim's privacy. After you have sought out the assistance of the police or even medical professionals, a non-certified third-party collecting agency/individual may unlawfully provide your personal information to a law firm in order that they may contact you to offer their services. 
Not only is this extremely wrong, but the parties collecting your information are getting paid to do so. Because they are working outside of the legal system, they do not have to follow the same privacy regulations as doctors, lawyers, or insurance companies. 
What Counts as Barratry? 
Texas Penal Code § 38.12 specifically states that a person whose main intention is "to obtain economic benefit" from a personal injury can be defined as –
Knowingly institutes a suit or claim that the person has not been authorized to pursue;

Solicits employment, either in person or by telephone, for himself or for another;

Pays, gives, or advances or offers to pay, give, or advance to a prospective client money or anything of value to obtain employment as a professional from the prospective client;

Pays or gives or offers to pay or give a person money or anything of value to solicit employment;

Pays or gives or offers to pay or give a family member of a prospective client money or anything of value to solicit employment; or

Accepts or agrees to accept money or anything of value to solicit employment.
Additionally, a person is found guilty of barratry if they:
Knowingly finances the commission of an offense under Subsection (a);

Invests funds the person knows or believes are intended to further the commission of an offense under Subsection (a); or

Is a professional who knowingly accepts employment within the scope of the person's license, registration, or certification that results from the solicitation of employment in violation of Subsection (a).
Barratry does NOT count, if, and only:
if the attorney is not seeking any form of payment;

already has a pre-existing relationship with the client, either professional or via family relation.
Consequences of Barratry 
If a lawyer is found guilty of committing barratry, the initial offense is classified as a misdemeanor and comes with various fines. However, a repeat offender can eventually be charged with a third-degree felony.
Civil remedies for victims who have been fallen victim to barratry can include:
$10,000 for every solicitation attempt they've experienced, either in person or through the phone.

Eligible to collect the actual damages that were infringed upon, including attorney's fees.
What to Do If You Are Contacted by an Ambulance Chaser
If you or a loved one were involved in an accident and have been approached by a lawyer, paralegal, or another representative of a law firm without you initiating contact first, then:
Take note of who approached you, including the time, date and setting of the encounter.

Keep any business cards, contact information or piece of evidence that identifies the individual involved in the illegal activity.

Report this encounter to your local law enforcement or to the State Bar of Texas. 

Contact the McAllen personal injury attorneys of

J.Gonzalez Injury Attorneys

.
Barratry isn't something that we take lightly here at J. Gonzalez Injury Attorneys. It is an offense that takes advantage of innocent victims who are already going through enough hardships as is.
Our law firm does NOT tolerate this kind of inappropriate behavior from other lawyers or paralegals. We will make sure to set an example out of these individuals in the court of law and will make sure justice is served on your behalf. 
Contact J.Gonzalez Injury Attorneys TODAY at (956) 630-6700 if you have been contacted by an ambulance chaser or have been affected by barratry.