Don't Be Taken Advantage Of: What You Need to Know About Ambulance Chasers
by Amber Cortez | July 25th, 2017 | Auto Accident, Blog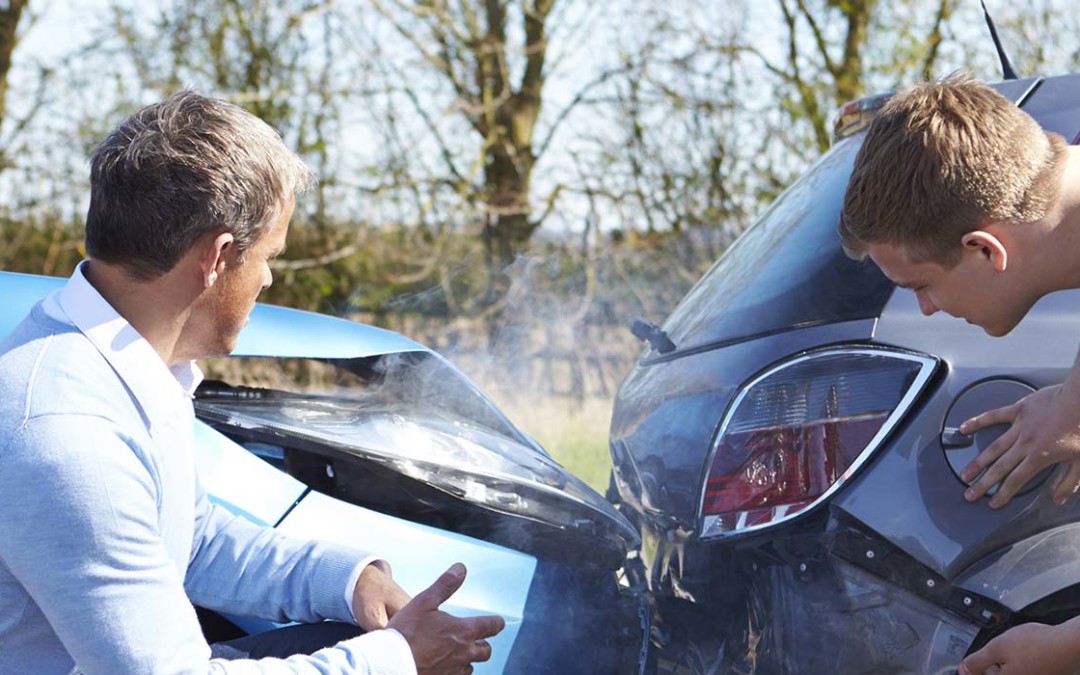 You may have heard the term "ambulance chaser" without understanding exactly what it means.
Ambulance chaser refers to doctors, chiropractors, and even lawyers who will illegally solicit victims of car wrecks before the individual has the opportunity to do understand the severity of their situation and make an informed decision. This practice is unethical, and in the state of Texas, illegal.
Ambulance chasers act unethically & illegally #MakeTheRightChoice #JGonzalez
Click To Tweet
Unfortunately, this doesn't always stop these disreputable individuals from taking advantage of victims that could use real support.
Your South Texas personal injury lawyers at J. Gonzalez Injury Attorneys understand how easy it can be to make a bad decision during the scariest of times – like a major car accident. That's why we make sure to keep accident victims informed. We truly care for those who have been injured in car wrecks and we honor the trust our clients give us.
Don't let your injury be taken advantage. Stay aware and informed about ambulance chasers.
How did they know who I was and about my situation?
You may not realize it but police records and crash reports are available through open record laws. As noted on the Texas Department of Public Safety website, "The Public Information Act guarantees the public access to information maintained by a government agency."
This loophole in the system allows for lawyers and their "investigators" to obtain your home address and phone number. After an accident, you may begin to receive calls from these ambulance chasers who will try and persuade you to sign a representation agreement.
Regardless of how serious your particular situation is, these unethical lawyers will encourage you to sue the other party involved. Bare in mind that their purpose for doing this is to take advantage of your situation and to make money for themselves.
If the lawyer is willing to behave unethically – and act illegally – to serve as your legal representative, what else will they do when it really matters most?
Signs to watch out for.
Understandably, you are likely to be a bit shaken up and uncertain after a major car accident.
Ambulance chasers are aware of this stress and anxiety and will try to use this to their advantage. Don't fall for their tactics.
A few signs to watch out for include:
Ethical and professional lawyers will NOT attempt to reach out to you first. If you receive phone calls, texts, emails, or visitations immediately following an accident take this as a warning sign. A trustworthy lawyer will not reach out to you.
Ambulance chasers may encourage you to visit a doctor or chiropractor for free. They may try to lure you into an agreement by telling you to visit their recommended medical professionals at no cost to you.
Promises and guarantees to get you money, no matter what. If they are promising guarantees that sound too good to be true, they probably are.
An overabundance of clients. A trustworthy law team is going to take the cases they can handle so they can dedicate the necessary resources to each individual situation. Ambulance chasers will take all they can get – and then more – to get all the money they can. Keep an eye out for this excess in clients.
After several rejections, ambulance chasers and their "investigators" may attempt to get pushy. They may continuously try to set up meetings with you or use scare tactics as a way to get you into a situation you don't want to be in.
Cash advances for their services. If a lawyer offers you money before you even hire them, take this as a big warning.
Ambulance chasers will reach out to you FIRST. This is big #warning #sign. #JustSayNo Click To Tweet
A few tips to protect yourself from ambulance chasers.
Being informed is one of the best ways to protect yourself from unethical lawyers. By understanding the tactics ambulance chasers use to trick victims into signing agreements, the better you can avoid their strategies.
There are a number of tips to keep in mind following an accident to ensure you don't hire an untrustworthy lawyer including:
Do not make a major decision right after the accident. You are likely to be disoriented and anxious. Give yourself some time (a few days) to go over the situation and decide what is in your best interest.
If you do decide to follow suit following a car accident, then do your research before hiring legal aide. Read up on client reviews of the lawyer you are interested in hiring. Don't forget to ask friends and family for recommendations.
Interview lawyers that seem to be skilled and professional. Ask about their experience with handling your type of case and pay attention to their language when discussing potential outcomes. A good lawyer will be honest and upfront about the potential of winning your lawsuit.
Don't be fooled by an ambulance chaser. Work with a team of attorneys that has a great reputation and actually cares about your situation. When you're in need of honest and experienced lawyers, the J. Gonzalez Injury Attorneys is here for you.
The J. Gonzalez Injury Attorneys is nothing like ambulance chasers. We're honest. We're hard working. And we want to fight for the best outcome possible for you.
If you or someone you know has been injured in a car crash, contact us today at (956) 630-6700. Our team of auto accident lawyers in Rio Grande City, McAllen, and Brownsville has the experience needed to get your life back on track after an accident.[:es]Usted puede haber escuchado el término "cazador de ambulancia" antes pero nunca realmente entendido exactamente lo que significa.
Cazadores de ambulancia se refiere a los médicos, quiroprácticos e incluso los abogados que ilegalmente solicitan víctimas de accidentes de coche antes de que el individuo tiene la oportunidad de entender la gravedad de su situación y tomar una decisión informada. Esta práctica es poco ética, y en el estado de Texas, es completamente ilegal.
Desafortunadamente, esto no siempre impide que estos profesionales de poca ética se aprovechen de las víctimas que puedan utilizar el apoyo legal.
Los abogados de lesiones personales del sur de Texas en el J. Gonzalez Injury Attorneys entienden lo fácil que puede ser tomar una mala decisión durante el más espantoso de los tiempos, especialmente después de un accidente automovilístico. Por eso nos aseguramos de informar a las víctimas de accidentes. Realmente nos preocupamos por aquellos que han sido heridos en accidentes de coche y honramos la confianza que nuestros clientes nos dan.
No deje que se aprovechen de usted y sus lesiones.
¿Cómo sabían quién era yo y de mi situación?
Es posible que no se dé cuenta, pero los registros policiales y los informes de accidentes están disponibles a través de leyes de registros abiertos. Como se señala en el sitio web del Departamento de Seguridad Pública de Texas (Texas Department of Public Safety), "La Ley de Información Pública garantiza el acceso público a la información mantenida por una agencia gubernamental".
Esta laguna en el sistema permite a los abogados y sus "investigadores" a obtener su domicilio y número de teléfono. Después de un accidente, puede comenzar a recibir llamadas de estos cazadores de ambulancias que tratarán de persuadirle a firmar un acuerdo de representación.
Independientemente de lo grave que sea su situación, estos abogados le animarán a demandar a la otra parte involucrada. Tenga en la mente que, para ellos, el propósito de hacer esto es para aprovecharse de su situación y sacar dinero.
Si el abogado está dispuesto a comportarse de una manera sin ética – y actuar ilegalmente – para servir como su representante legal, ¿qué más harán cuando realmente importa?
Señales a tener en cuenta.
Es probable que usted sea un poco incierto después de un accidente de coche. Los cazadores de ambulancia son conscientes de este estrés y ansiedad, y tratarán de utilizar esto para su ventaja. No caiga por estas tácticas.
Algunas señales a tener en cuenta incluyen:
Los abogados éticos y profesionales no intentarán comunicarse con usted primero. Si recibe llamadas telefónicas, mensajes de texto, correos electrónicos o visitas inmediatamente después de un accidente, tome esto como una señal de advertencia. Un abogado de confianza no se comunicará con usted.
El estímulo para visitar a un médico o quiropráctico gratis. Los cazadores de la ambulancia pueden intentar atraerle en un acuerdo diciéndole que visite ciertos médicos recomendados sin costo.
Promesas y garantías para conseguir dinero. Si son garantías prometedoras que suenan demasiado buenas para ser verdad, probablemente lo son.
Una sobreabundancia de clientes. Un equipo de ley de confianza va a tomar los casos que pueden manejar para que puedan dedicar los recursos necesarios a cada situación individual. Los cazadores de la ambulancia tomarán todo lo que pueden conseguir – y más – simplemente para conseguir todo el dinero que pueden.
Después de varios rechazos, los cazadores de ambulancias y sus investigadores pueden intentar ser agresivos. Ellos pueden tratar de establecer reuniones contigo o usar tácticas de miedo para llegar a una situación en la que no quieras estar.
Avances en efectivo por sus servicios. Si un abogado le ofrece dinero antes de contratarlo, toma esto como una gran advertencia.
Algunos consejos para protegerse de los cazadores de ambulancias
Estar informado es una de las mejores maneras de protegerse de los abogados con poca ética. Al comprender las tácticas que utilizan los cazadores de ambulancias para engañar a las víctimas en la firma de acuerdos, mejor puede evitar las estrategias que usan.
Hay una serie de consejos adicionales para tener en cuenta después de un accidente para asegurarse de que no contrata a un abogado no fiable, incluyendo:
No tome una decisión importante inmediatamente después del accidente. Es probable que esté desorientado y ansioso. Dese un poco de tiempo para repasar la situación y decidir qué es lo que le conviene.
Si decide tomar acción legal después de un accidente de coche, entonces haz su investigación antes de contratar a un asistente legal. Lea revisiones de los clientes del abogado cual usted está interesado en emplear. No te olvides de pedir recomendaciones a tus amigos y familiares.
Entrevista abogados que parecen expertos y profesionales. Pregunte acerca de su experiencia con el manejo de su tipo de caso y preste atención a su lenguaje al discutir los resultados potenciales. Un buen abogado será honesto y directo sobre el potencial de ganar su demanda.
No se deje engañar por un cazador de ambulancias. Trabajar con un equipo de abogados que tiene una gran reputación y realmente se preocupa por su situación. Cuando usted está en la necesidad de abogados honestos, el J. González Law Firm está aquí para usted.
El bufete de abogados J. González no es nada como los cazadores de ambulancias. Somos honestos. Trabajamos duro. Y queremos luchar por el mejor resultado posible para usted.
Si usted o alguien que usted conoce ha sido herido en un accidente automovilístico, comuníquese con nosotros hoy al (956) 630-6700. Nuestro equipo de abogados de accidentes automovilísticos en Rio Grande City, McAllen y Brownsville tiene la experiencia necesaria para recuperar su vida después de un accidente.[:]