Driver Dead After Splitting Vehicle In Half Following High-Speed Accident in Houston
by Amber Cortez | April 6th, 2021 | Auto Accident, News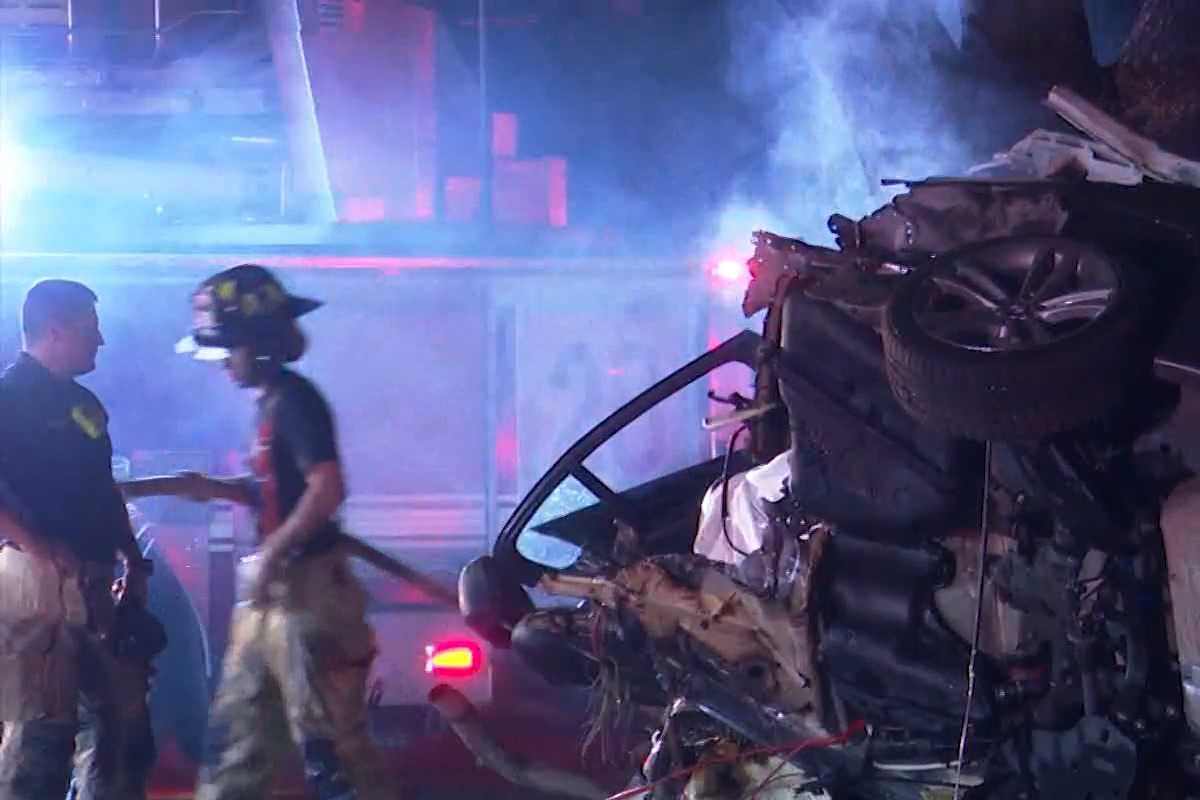 On the morning of Wednesday, March 31st, a horrific accident involving a BMW 335i left one individual dead.
Details About the Accident
According to local authorities, the accident occurred just after 2 a.m. on Richmond near Freshmeadows in Houston. The BMW 335i was traveling at an abnormally high speed when the driver failed to stop at a red light, lost control of their vehicle, and collided into a tree.   
The impact was so severe that it split the vehicle in half and caused the car to catch on fire. 
Unfortunately, the driver was declared dead at the scene.
Local authorities stated that the vehicle was street racing along with a black Dodge vehicle, which fled the scene after the accident.
No charges have been filed thus far and police are still looking for the other vehicle involved in the incident.
The Catastrophic Dangers of Speeding In Texas
Speeding accidents accounted for ⅓ of all traffic fatalities across the U.S. in 2019 and for 7.8% of accident-related fatalities (284 deaths) in Texas in 2019. Harris County, Texas' largest county, saw a total of 1,540 reported excessive speeding-related accidents in 2019. 
Of these reported accidents, there were: 
258 accidents in which 480 individuals suffered possible injuries.

177 accidents in which 283 individuals suffered non-incapacitating injuries.

94 accidents in which 126 individuals suffered suspected serious injuries.

68 fatal accidents, in which 75 individuals died following the accident. 
Dedicated Rio Grande Valley Legal Representation When You Need It Most!
Having the Rio Grande Valley's top lawyers from J. Gonzalez Injury Attorneys on your side can help you to secure the financial compensation and justice you deserve if you or a loved one have been injured by the actions of a negligent driver.  
Our McAllen car accident attorneys will fight tooth and nail against the parties responsible for harming you. 
 Contact J. Gonzalez Injury Attorneys today for a FREE no-obligation consultation!
Source: KHOU