Drunk Driving Accidents: What to Know About Dram Shop Law in Texas
by J. Gonzalez Injury Attorneys | October 12th, 2020 | Auto Accident, Legal Representation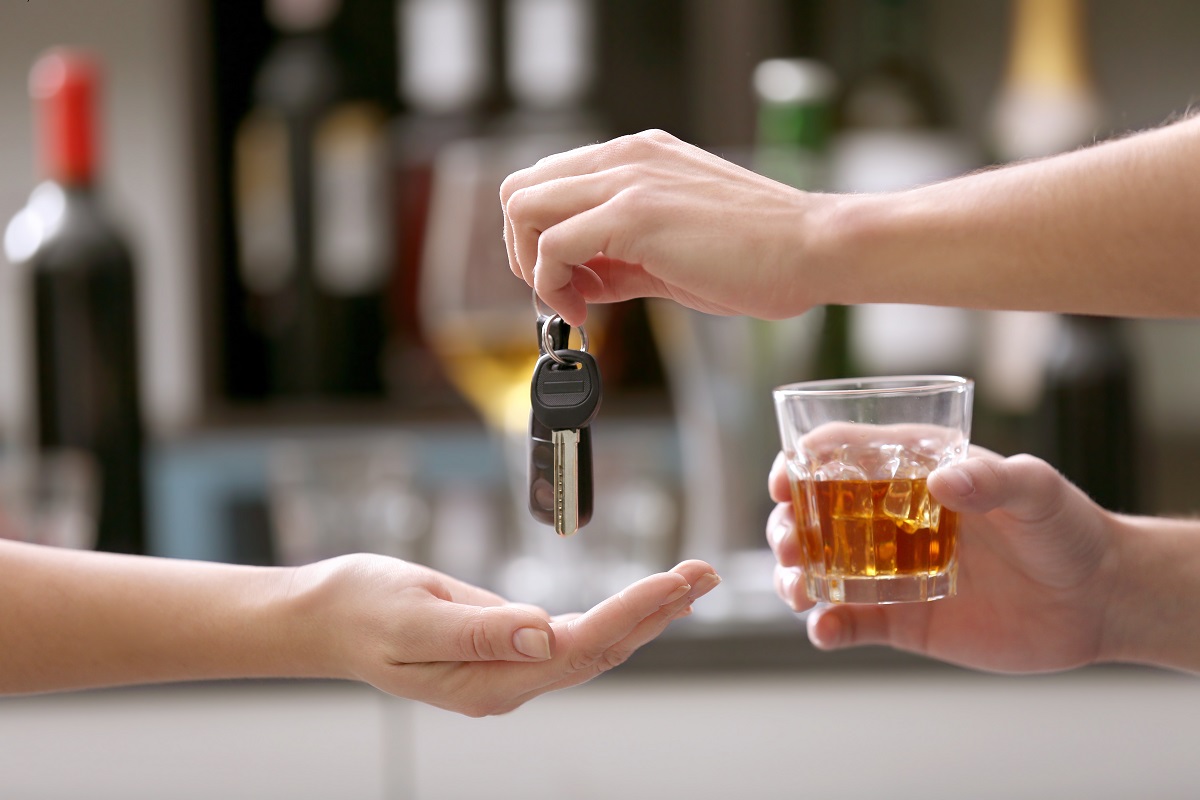 Texas is set to reopen certain alcohol-serving establishments such as bars and nightclubs. Although regulations will be put in place to improve social distancing, this still means that many individuals will once again be drinking and driving.
While the reopening is positive economic news for our Rio Grande Valley businesses, there is also the potential for increased drunk driving accidents as a result of this reopening. Sadly, drunk driving accidents cause approximately 10,000 fatalities every year.
Even more shocking, according to the Texas Department of Transportation, in 2019, approximately 25% of all motor vehicle crash fatalities in the state involved a drunk driver!
With the bars and other such establishments reopening, these businesses will once again be responsible for the amount of alcohol they serve their patrons. Dram shop laws in Texas can make an establishment liable for selling alcohol to an obviously intoxicated person.
The McAllen car accident attorneys of J. Gonzalez Injury Attorneys want to further elaborate on what can be done if a bar over serves a patron, leading them to cause a catastrophic accident that leaves you or a loved one with serious injuries.
Texas Dram Shop Law Explained
Under Texas Alcoholic Beverage Code Ann. §2.01, a bar, retailer, or restaurant that serves alcohol can be held liable for an accident caused by an intoxicated patron if the establishment continued to serve alcohol to the individual despite them being clearly drunk.
Depending on the specifics of the car accident, both the defendant (the intoxicated individual) and the establishment can split liability for the damages inflicted on the victim.* Talk to an experienced McAllen car accident attorney, like those at J. Gonzalez Injury Attorneys to learn more about your rights and to figure out who can be held responsible for the damages you suffered.
Proving Negligence Under Texas Dram Shop Law
In order to establish negligence against an establishment for playing a part in your drunk driving accident, the following factors must be proven:
The establishment oversold or served a highly intoxicated individual that "presented a clear danger to themselves or others."
You suffered injuries and/or damages directly caused by the accident.
The accident was directly caused by the act of overselling to the intoxicated party.
The following factors can also be used to support your argument against the establishment and negligent party:
The defendant was clearly intoxicated prior to leaving the establishment.
The defendant consumed more alcohol than the average patron at the establishment.
The defendant had slurred speech.
The defendant had bloodshot eyes.
The defendant reeked of alcohol.
The defendant had an improper balance.
While the establishment and its bartenders may deny the allegations that they oversold to the patron, circumstantial evidence such as eye witness testimony and security footage can greatly improve your claim.
What Parties Can Sue?
Dram shop laws allow only two parties to seek legal action:
First-party claimants: Individuals who were directly affected by an intoxicated driver as a result of the establishment overserving the individual.
Third-party claimants: Individuals who have had their loved one seriously injured or who lost their loved one as the result of an intoxicated driver being over served at an establishment.
Who Can Sue in a Wrongful Death Claim?
Losing a loved one is never easy, but knowing that they lost their life to a drunk driver can make the experience even worse. While no amount of money will ever make up for the pain of losing a family member, you can ensure that justice is delivered by filing a wrongful death claim.
Because dram shop laws allow eligible third-party claimants to directly sue the establishment that over-served the defendant, you can make sure that their loss is not in vain. Family members who are eligible to file a wrongful death claim include:
Legal spouses
Surviving children (blood or adopted)
Parents (blood or adopted)
Damages Awarded in Dram Shop Law Claims
There are two forms of damages that you may be able to recover when filing a lawsuit under the dram shop law.
1.Special Damages
Also commonly referred to as economic damages, special damages can be mathematically calculated to an exact number. Some notable damages you may be eligible to recover include but are not limited to:
Medical expenses (past, present, and future).
Lost wages due to the inability to return to work (past, present, and future).
Property damages suffered as a result of the accident.
Loss of earning capacity (past, present, and future).
Out-of-pocket expenses.
2.General Damages
General damages are frequently referred to as non-economic damages. These types of damages can be more difficult to ascertain because every individual is affected differently by their car accident. General damages can include but are not limited to:
Pain and suffering.
Mental anguish.
Emotional trauma and distress.
Loss of consortium and companionship.
Loss of quality of overall life.
McAllen Car Accident Attorneys Ready to Fight for Justice on Your Behalf!
The team at J. Gonzalez Injury Attorneys would like to remind our community to plan ahead and have a designated driver, or use a rideshare service if you plan to go out and consume alcohol. Being responsible can save a life.
A drunk driving accident can happen to anyone at any time. If you or a loved one have suffered damages as a result of a drunk driver, do not hesitate to pursue legal action. The McAllen car accident attorneys of J.Gonzalez Injury Attorneys will fight tooth-and-nail to hold all those responsible for your suffering and to help you obtain compensation for your losses.
Contact J.Gonzalez Injury Attorneys today to schedule your FREE no-obligation consultation!