Five Roadside Safety Tips to Remember When Traveling During Spring Break
by J. Gonzalez Injury Attorneys | March 7th, 2018 | Driving Tips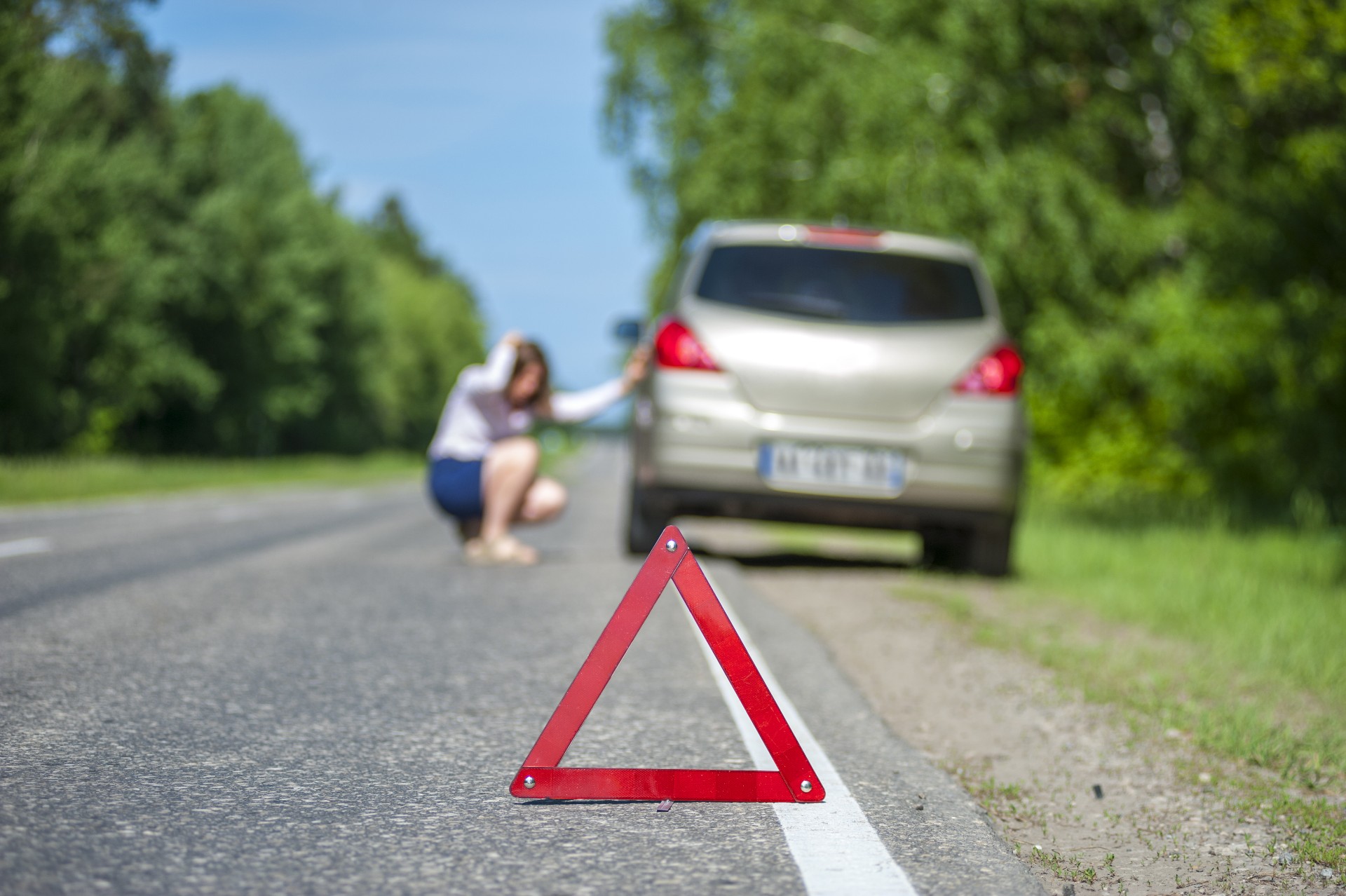 Spring Break vacation in Texas is just around the corner, and soon hundreds of out-of-towners will be swarming South Texas to get to South Padre Island. This is also the time when many locals will be heading north for some vacation time with family.
But while traveling, a flat tire, mechanical breakdown, or accident can leave you stranded by the roadside. Sadly, we've seen over and over where individuals have been severely injured or died in a roadside accident because they decided to risk standing outside of their car, only a few feet from traffic speeding by at 75 miles per hour. This simple act can quickly turn into tragedy should an oncoming driver be caught off guard.
Every year there are nearly 4,000 pedestrian fatalities #roadside #safety #springbreak
Click To Tweet
Because of the sheer amount of drivers that will be on the highways in the upcoming weeks, your team at J. Gonzalez Injury Attorneys would like to remind you of important roadside safety tips that can save your life and the lives of others. When a roadside emergency leaves you stuck on a busy street or highway, remember to practice these roadside safety techniques.
Roadside Safety Tips That Can Save Your Life
1. Move your vehicle off the road.
If possible, you should get your vehicle as far off the road as is safely possible. If you are near an emergency lane, rest stop, parking lot, or wide shoulder, maneuver your vehicle away from traffic. This may mean destroying your flat tire or rim, but ultimately, you're much safer doing so. Avoid stopping in the middle of heavy traffic or pulling over in an area that will make you difficult to see.
2. Let other drivers know there is an emergency.
Very few drivers will have flares or emergency road triangles to display, but at the very least you should be able to turn your hazard lights on. Making yourself and your vehicle visible is vital to your safety. This is especially true at night or in bad weather when visibility is lower than usual.
Should you be prepared and have flares or hazard triangles, you should place one 10 feet behind your vehicle, then another 30-60 feet behind, and another as far back as practical to give other drivers as much of a warning as possible. Just remember, don't attempt to set them up in heavy traffic. They should be set on the shoulder, and only do so if it is necessary and safe to do so.
You can also raise your hood or tie a white cloth to your radio antenna to alert police for help.
3. Never get out of your vehicle on a busy highway.
You may be tempted to change a tire or make a quick repair to your vehicle on the shoulder of a jammed-packed highway, but doing so is asking for trouble. If you are able to, pull into an empty lot or rest stop that is relatively far from traffic. Then you can check for any damage. Otherwise stay in your vehicle with your seatbelt(s) buckled.
You should also turn your wheel opposite of the road to avoid accidently rolling into traffic.  
#SafetyFirst: Every yr there are 59,000 pedestrian injuries from roadway crashes #JGonzalez #Facts
Click To Tweet
4. Get help.
Cell phones can come in handy during an emergency. If you are unable to move your car because of mechanical issues or because it has been badly damaged, remain in your vehicle with your seatbelt on, and use a cell phone to call the police and/or a tow truck for help. Never stand in front or behind your car to make a call.
Also, use good judgment when accepting help from a stranger. If you have already made a call and help is on the way, let them know and tell them thank you. If you still need help, ask them to make a call for you.
5. Be prepared before taking a trip.
The best step to avoid an emergency is prevention. Before taking a long trip, you should check your tires, oil, brakes, vehicle liquids, wipers, and any other component that may need some care. In this manner, you'll be able to hopefully spot some troubling spots before they cause any issues.
Another vital step to take is to prepare yourself an emergency kit. Items such as road triangles, flares, flashlights, flags, jumper cables, a first aid kit, blankets, and any tools like jacks, wrenches, screwdrivers, and spare tires should all be packed in your car. These items can truly be lifesavers in the face of a serious emergency.
Always remember to remain patient should you be dealing with a roadside emergency. Attempting to resolve the issues on your own could lead to tragedy. By calling the police and a tow truck company, you will get the help you need soon enough.
Your personal injury lawyers at J. Gonzalez Injury Attorneys would like to wish everyone a fun and safe Spring Break.
Unfortunately, just because you're the safest driver on the road doesn't mean everyone else is following suit. If you or a loved one has suffered through a catastrophic car wreck, then look no further than J. Gonzalez Injury Attorneys for the legal representation you need to obtain the recovery you deserve.
Our attorneys are here for you every step of the way. Contact us at (956) 630-6700 for a free case evaluation. Our car accident and personal injury lawyers serve the entire Rio Grande Valley, from Rio Grande City to Brownsville and everywhere in between.