Ford Recalls Almost 1.4 Million Cars Because Steering Wheel Can Come Off
by J. Gonzalez Injury Attorneys | March 15th, 2018 | General, News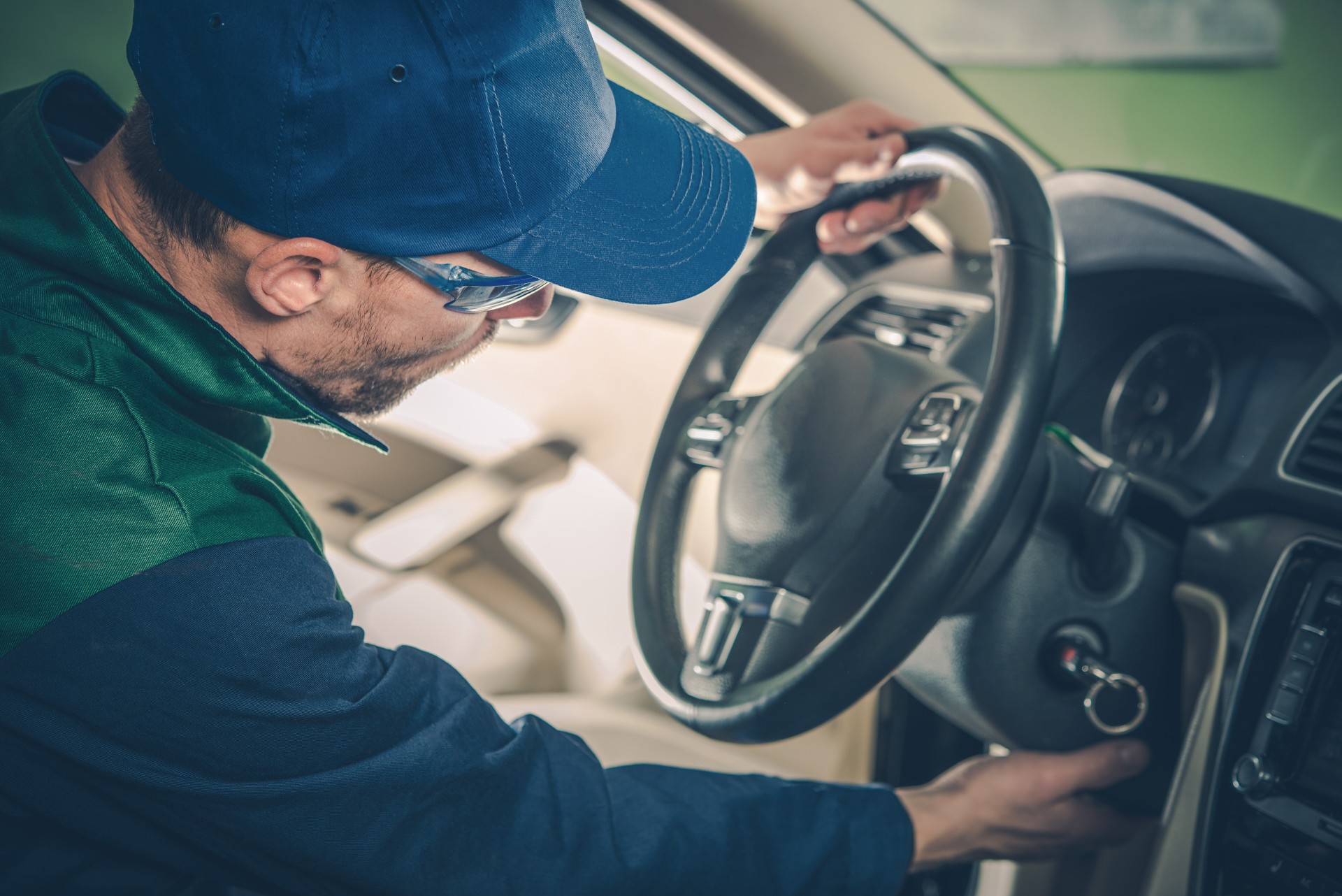 On Wednesday, March 14th, Ford announced that they were recalling almost 1.4 million cars in North America after it was discovered that the steering wheels in two different models – the Ford Fusion and the Lincoln MKZ – could come off while driving. The automaker warned that the bolts on the steering wheels could potentially become loose, causing the driver to effectively lose control of the vehicle and get into a serious crash.
So far, representatives of Ford said that the company was aware of two accidents with one injury potentially related to the defect. The recall covers certain cars from the 2014 through 2018 models, with the majority of these vehicles owned in the United States.
Vehicle manufacturers have the legal responsibility to produce vehicles that perform as intended and keep occupants safe. However, as is the case with Ford in this most recent recall, companies may not become aware of issues with their vehicles until years down the road, and by then it might be too late.
While Ford looks to correct the issue, other vehicle manufacturers may be unaware of issues with their cars. If you believe you have been the victim of a defective product, your McAllen auto accident lawyers at the J. Gonzalez Injury Attorneys are ready to defend your rights. Don't let a manufacturer get away with negligence.
Consider the following information when it comes to vehicle safety recalls and defective products.
Product Liability
Individuals injured by a defective product (e.g. vehicle) may be able to seek compensation by filing a suit against the manufacturer, specific parts manufacturer, distributor, and/or seller of the product. This type of lawsuit is known as a product liability claim and can be based on a defective design, faulty manufacturing, or failure by the company to warn of the risks associated with the product. Generally, plaintiffs are able to obtain compensation for losses attributed to the defect including physical and emotional harm.
Common Reasons for Recalls
The Federal Motor Vehicle Safety Standards set minimum requirements on certain car parts in order to make cars safely operable. These components can include brakes, tires, and lights as well as features that protect passengers such as airbags, safety belts, child restraints, and more.
A recall occurs when the vehicle or part does not comply with these standards and when there is a safety-related issue. A few of the most common causes of vehicle recalls include:
Issues with airbag deployment (or lack of)
Seatbelts failing to remain fasted during a wreck
Sudden acceleration
Brake failures
Power steering failures
Defective tires
Faulty electrical systems
Issues with steering column
Vehicle manufacturers aren't always the best source of information about recalls for their own vehicles. They will usually attempt to communicate with clients directly through mail notifications but will not seek major publicity.
A valuable resource to check on "under the radar recalls" is the National Highway Traffic Safety Administration recall database. Users are able to check by VIN number, car type, equipment, tires, or car seats. This online tool is great for consumers who are unsure of where their vehicle stands.
What Happens if a Defective Car Part Causes an Accident
Depending on the circumstances of your accident, the auto manufacturer – along with other responsible parties – may be held liable for damages and injuries caused by their faulty product. If you believe that you have been the victim of a defective product (car or car part) then you will have to prove the manufacturer acted negligently. This will require clear evidence that the vehicle or part suffered from some design or manufacturing error.
This aspect of product liability can be challenging and can require the guidance of an attorney and a supporting team of specialists. As is the case for most car accidents, you can better support your claim by keeping careful records and track of all evidence. This can include taking pictures of the crash scene, the damaged car, seeking and following through with medical care, and allowing an experienced attorney to handle dealing with insurance companies.
Additionally, you may have to avoid repairing your car for some time. Repairing the vehicle can essentially destroy the evidence, and you will need the car to remain in its faulty condition so that experts can inspect the defective parts.
Types of Compensation
In the state of Texas, claimants of a product liability suit can obtain recovery for a number of factors including:
Past and future medical bills
Lost salary (and future loss)
Damages to property
Compensation for physical pain
Mental and emotional suffering
Punitive damages
Your qualified McAllen attorney will help you obtain the compensation you need to recover from any damages and get your life back on track.
Texas' Lemon Law
The Lemon Law protects vehicle owners who continue to deal with the same manufacturer defect and subsequent problem over and over again. If the issue requires fixing four or more times, the manufacturer can be held liable for any damages caused by the persistent defect.
A Recall Does Not Prove Anything
It is important to recognize that a vehicle recall does not automatically make the manufacturer liable, nor does it allow them to refuse responsibility. A recall can, in fact, help establish that a vehicle component was defective, but it is still up to the plaintiff to prove that their specific product caused injury. Your legal team should help you develop an effective case by gathering plenty of direct and circumstantial evidence to establish fault.
Were you or a loved one involved in a car accident as a result of a defective car part? Our McAllen product liability attorneys at J. Gonzalez Injury Attorneys are ready to defend your rights.
The aftermath of an accident caused by a vehicle malfunctioning often comes with negative after-effects such as employment loss, scarring, physical disability, or death.
Our McAllen lawyer will examine the circumstances surrounding your case to ensure that you get everything you deserve. Contact us today 956-630-6700 and place your trust in J. Gonzalez.