Hit-and-Run Accident Takes Life of 56-Year-Old Woman Near Kyle
by Amber Cortez | December 29th, 2020 | Auto Accident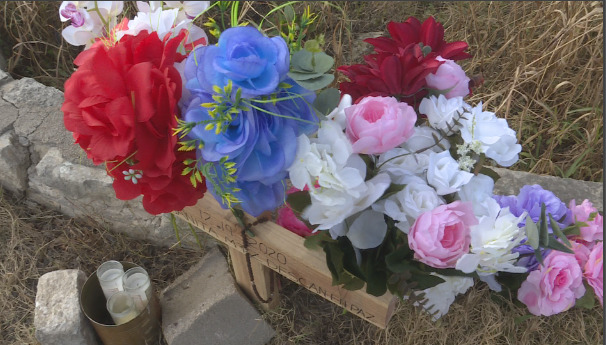 On Saturday, December 19th, a 56-year-old woman lost her life after being involved in a hit-and-run accident outside of Kyle, Texas.
Details About the Car Accident
According to local authorities, the accident occurred on County Road 127 near Green Pastures Drive–35 miles east of Kyle city limits–around 11:30 p.m. on Saturday.
While the incident is still under investigation and information is still vague, it was reported that a Chevy Impala struck the woman. According to eyewitnesses, the people inside the Chevy Impala did not stop to render aid at the scene, but instead stopped the vehicle in Green Pastures in order to check for any frontal damage.
Local authorities found the woman's body and traced her belongings back to her family later that night.
Texans, Be Aware of These Hit-and-Run Statistics
Hit-and-run accidents occur when a negligent driver strikes a pedestrian, bicyclist, motorcyclist, or other truck or car and fails to stop and render aid.
According to a report conducted by the American Automobile Association (AAA), there were approximately 2,049 fatalities across the United States as a direct result of a hit-and-run incident, the highest spike since 2009! Out of those reported fatalities, approximately 65% of them were innocent bystanders such as pedestrians and bicyclists.
Additionally, the state of Texas ranked #8 in having the worst by hit-and-run fatalities rates.
The Staggering End Results of Auto-Pedestrian Accidents
Unfortunately, pedestrians tend to be one of the most common victims in hit-and-run accidents, often leaving them with catastrophic, life-altering injuries as a result. In fact, it was reported that 2019 was the deadliest year for pedestrians within the United States. Around 6,590 fatalities occurred as a direct result of auto-pedestrian accidents.
Texas, on the other hand, suffered a total of 5,952 auto-pedestrian accidents across the entire state in 2019. Out of those accidents:
1,954 individuals suffered possible injuries.
2,095 individuals suffered non-incapacitating injuries.
1,260 individuals suffered serious injuries.
660 individuals were killed.
Reliable and Dependable Legal Representation When You Need It the Most
When tragedy strikes, you will need a reliable McAllen car accident attorney by your side. Going through the legal process alone is a stressful process, especially so when you are healing from mental or physical wounds.
J. Gonzalez Injury Attorneys fights for those that have been harmed wrongfully because of negligent drivers, and throughout the law firm's operation, we have helped many to get the compensation they need to overcome such traumatic accidents.
Don't hesitate to contact Jesse Gonzalez and the team today to file your car accident claim. Statute of limitations for these types of accidents begin on the day of the accident and only last for two years.
Were you injured in a hit-and-run accident? Contact J. Gonzalez Injury Attorneys today for a FREE virtual consultation!
Source: KXAN