How Dangerous Texas Roads? Multiple Accidents Involving Buses Lead to Multiple Deaths & Injuries
by J. Gonzalez Injury Attorneys | April 14th, 2018 | Bus Accidents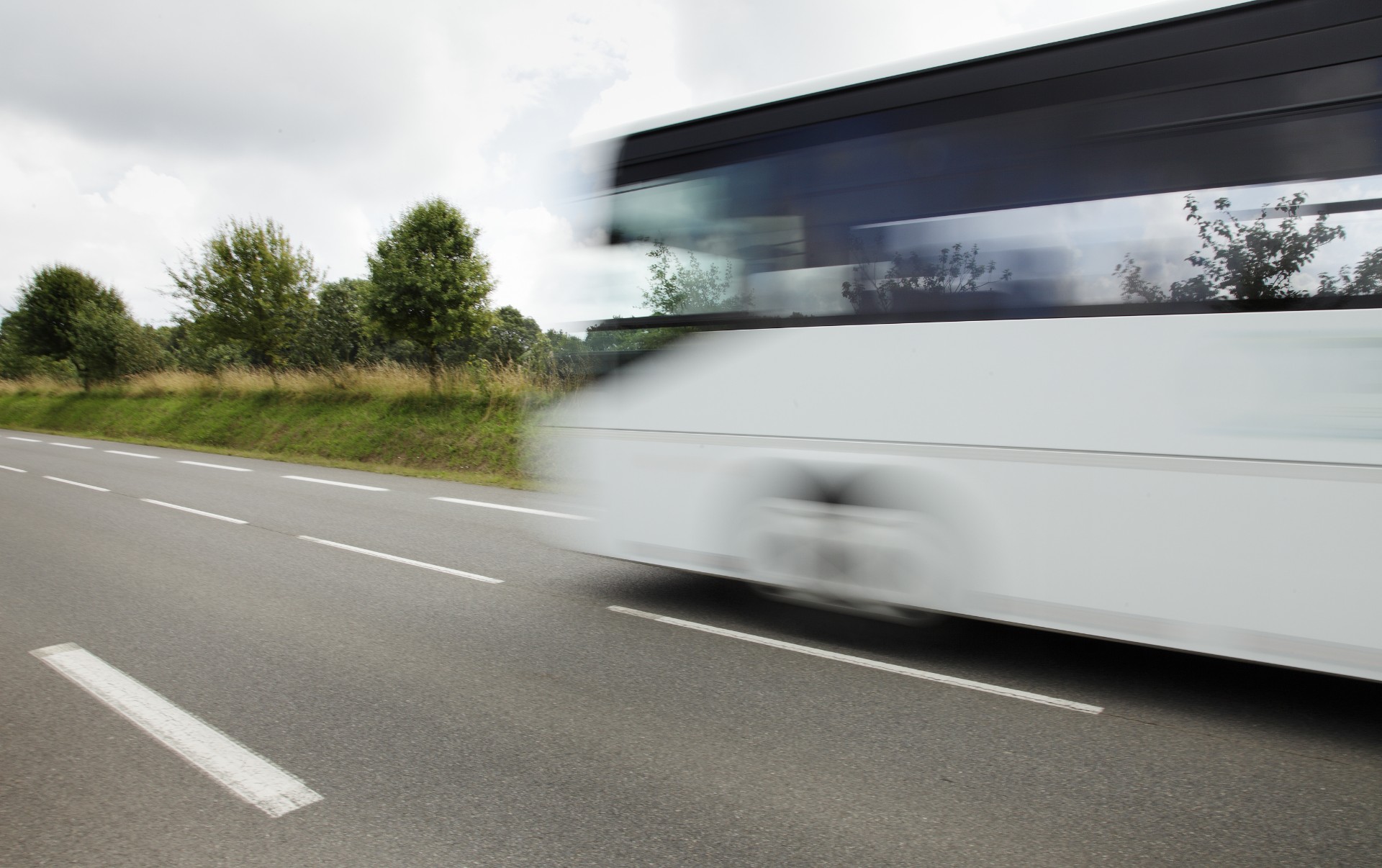 Multiple accidents involving buses occurred in Texas, all within a 3-day span. Tragically, these incidents included multiple deaths and injuries.
The first accident occurred on the afternoon of Tuesday, April 10th,  in Walker County. A Kia Sorento was being driven recklessly on I-45 when the vehicle negligently crossed into the southbound lanes and struck a silver passenger vehicle. The silver vehicle then collided with a Megabus that was carrying 75 passengers from Dallas to Houston.
While several passengers were taken to a local hospital for injuries, sadly, the driver of the silver vehicle was killed as well as the driver of the Kia Sorento.
Authorities are continuing to investigate the incident.
Unfortunately, this wasn't the only major accident involving a bus.
On the morning of Friday, April 13th, a Greyhound bus crashed in Fort Worth while traveling from Abilene to Dallas. Thirty-four individuals were treated at the scene of the crash including six bus passengers. Eight people were taken to local hospitals.
Authorities were investigating this accident as well and details were not yet available.
These serious bus accidents highlight the dangers of traveling throughout Texas, especially when using mass transportation. This is especially true for many of our Rio Grande Valley residents who travel throughout the rest of the region and state using buses as their sole means of getting around.
Being involved in an accident while traveling on a bus can be a horrifying experience made even worse if you don't know how you can obtain recovery for any injuries you suffered. If you or a loved one has suffered an injury – or worse – as a result of a bus accident caused by someone else's negligence, you may be able to obtain recovery for your pain and suffering. The J. Gonzalez Injury Attorneys will work tirelessly to determine if compensation is possible and to help you get a fair settlement.
Please consider the following information.
Legal Protection for Bus Riders
A large percentage of Texans depend on buses to get through their daily routines. From school buses to city buses that transport citizens to and from work, tours, and events, mass transportation plays a huge role in our modern society.
In the state of Texas, buses and commuter vans are categorized as "common carriers". Because of this designation, they are subject to stricter standards of responsibility for the safety and protection of their passengers; a standard even higher than what a private individual faces when driving their own vehicle.
As common carriers they are responsible for but not limited to:
Ensuring that all drivers hired and trained have the right licensing and will obey the law.
Monitoring amount of hours worked.
Ensuring drivers are sober and drug-free.
Maintenance on the vehicle (i.e. fixing brakes, tires, and other parts).
Following these guidelines is absolutely essential for the safety of passengers. Failing to meet these requirements puts the lives and well being of passengers at stake.
A bus' sheer size also makes it much more challenging to maneuver and often leads to much more serious accidents when compared to regular passenger vehicles crashing. For this reason, common carriers laws require bus drivers and their companies to follow more precautions.
It is also worth noting that common carrier laws can apply to other companies that offer transportation such as limousine companies.
What Bus Companies Try to Do After an Accident
Bus companies have plenty of resources and tactics they use to prevent injured passengers from getting the full and fair compensation that is rightfully theirs. That's why it is important that you seek legal guidance from a knowledgeable and experienced attorney who knows how to handle the sneaky corporate attorneys.
Bus companies (ex. Greyhound) have a number of strategies they use to mitigate liability in an accident including:
Having passengers fill out C-4 forms to draw information that can be used against a passenger should a lawsuit arise.
Request a recorded statement from a victim. Often times, questions are posed in a manner that makes the victim misrepresent themselves.
Offering a quick settlement to stop victims from filing lawsuits and obtaining additional compensation for their injuries.
Like most major corporations, bus companies will deny most claims. Even when cases appear to be clear-cut, these companies will use their "experts" and lawyers to minimize the amount of money that is paid out to innocent victims who have been injured.
A dedicated team like the J. Gonzalez Injury Attorneys will help to protect you and your loved ones, as well as make sure that you are treated fairly.
Who is Responsible?
It is important to recognize that not every case is the same, and not every bus accident is the direct result of the driver acting negligently. Depending on your individual case, there may be various parties involved such as a parts manufacturer, other drivers, managing company, or even the party who last performed maintenance.
Regardless of who is responsible, our dedicated McAllen accident lawyers will uncover the truth with the assistance of experts who will work aggressively to protect you.
If you have been the victim of a bus accident, you are not alone. Depend on the trustworthy J. Gonzalez Injury Attorneys to help you through your tragedy.
Our hearts go out to those affected by these horrific events. With the sudden loss of a loved one comes many unanswered questions. J. Gonzalez Injury Attorneys can help you get the answers you deserve.
Contact us today at any of our three locations throughout South Texas.