Jesse Gonzalez Is A Recipient of The Monitor's 2020 Reader's Choice Award
by J. Gonzalez Injury Attorneys | October 16th, 2020 | Recent News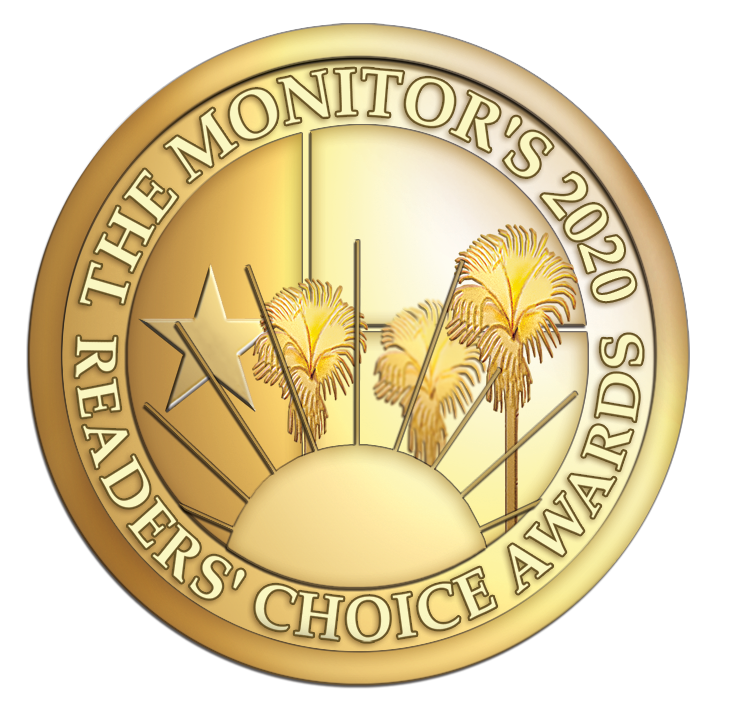 Jesse Gonzalez, founder of J. Gonzalez Injury Attorneys, has been named the recipient for "Favorite Attorney" for this year's installment of The Monitor's Reader's Choice Award.
Humbled by this award, the McAllen car accident attorney would like to thank the fellow readers of The Monitor for the prestigious recognition of being the preferred lawyer that fights tooth and nail for the great citizens of the Rio Grande Valley!
Jesse is Honored to Serve the Rio Grande Valley
Born in McAllen and growing up in the sugar beet fields of Minnesota as a migrant farmworker, Jesse Gonzalez had to overcome adversities and obstacles in order to help provide for his family. It was then when he decided to study law that took him to many locations across the world and start a practice from the ground up in order to best serve his community.
With a clear mission to seek justice for victims who experienced malicious wrongdoings by others, Jesse has devoted over 20 years to practicing law and has helped thousands of clients seek the financial recovery they deserve, even through the various challenges we are overcoming during a worldwide pandemic.
With great pride and an unwavering willingness to help those in need, Jesse Gonzalez and his team at J. Gonzalez Injury Attorneys are eternally grateful for being recognized by the community for their ongoing hard work and determination.
About The Award
The Monitor's Reader's Choice Award is an annual award given to the community's favorite local businesses, restaurants, goods, and individuals that are determined by the newspaper's dedicated readers via a voting ballot.
There are seven main categories in the polling ballot:
Fun & Games
City/Church/ Schools
People
Food and Drink
Shopping
Goods and Services
Media
These main categories then have their own subcategories in which voters get to decide on more specific subjects within those fields such as favorite coffee shop, favorite furniture store, favorite TV station, and, of course, favorite attorney.
The recipients are then announced through a special print section through The Monitor and through the official newspaper website.
Endless Determination in the Pursuit of Justice
While being recognized as the Rio Grande Valley's "Favorite Attorney" is a tremendous honor, Jesse Gonzalez looks forward to delivering his clear vision and determination to fight for victims who have been hurt and neglected by malicious and irresponsible drivers.
The McAllen car accident lawyer and Valley native is proud to live up to being the people's champion, fighting aggressively in civil court for those in need of legal justice for the injuries and trauma endured as a result of a catastrophic car accident caused by a negligent driver. Our attorneys will stop at nothing to help you seek the financial recovery you are entitled to in order to help you get back on your feet.
Thank you for choosing J. Gonzalez for The Monitor's Reader's Choice Award for Favorite Attorney, and if you have been injured in a car accident, don't hesitate to contact us today.