Who is Liable in a Police High-Speed Chase?
by J. Gonzalez Injury Attorneys | February 9th, 2018 | Auto Accident, Blog, Personal Injury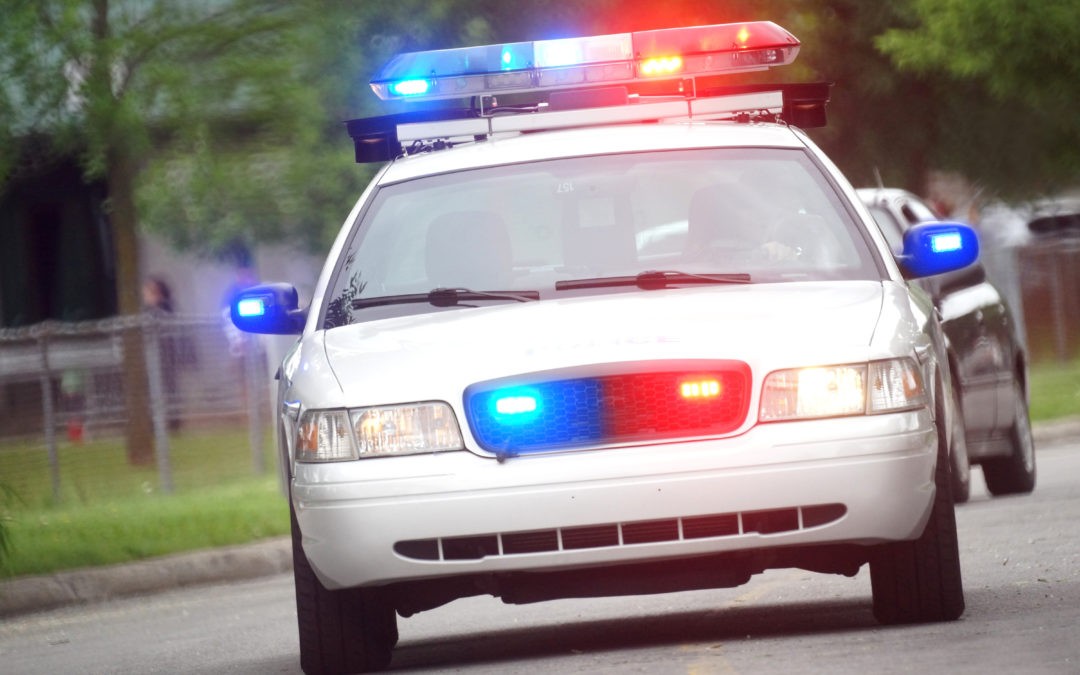 High-speed chases raise multiple questions and concerns about liability, especially for families and victims of accidents in the McAllen metro area where many of these types of situations occur.
In fact, according to an analysis of nearly 5,000 Department of Public Safety reports done by The Texas Tribune and the San Antonio Express-News, between January 2005 and July 2010, Texas DPS troopers on the border were involved in more high-speed chases than officers in any other region of the state. Hidalgo County saw nearly 13 percent of those chases (656), and of the top 10 counties with the most chases, five were along the border.
Take, for example, a recent police chase that took place on February 6, 2018, in San Benito. San Benito Consolidated Independent School District police approached a vehicle that was seen accelerating on school grounds. As the officers walked toward the car, the driver sped off and a pursuit ensued. The chase would ultimately end in a single-vehicle accident outside of Rio Hondo.
This event could have easily led to tragedy.
At the J. Gonzalez Injury Attorneys, our personal injury lawyers provide top quality legal guidance and support for families throughout the Rio Grande Valley, from McAllen, Brownsville, Rio Grande City, and everywhere in between. If you've been injured in a car wreck resulting from a high-speed chase, our knowledgeable and dedicated auto accident attorneys can help you sort everything out and obtain compensation from the party responsible.
Can police be held liable in a high-speed chase car accident?
A lot of debate surrounds the use of high-speed police chases to nab an offender. The federal government has acknowledged that high-speed chases in highly populated areas are extremely hazardous for motorists and pedestrians alike. Rest assured that certain standards and regulations have been put in place to limit unnecessary chases and ensure that only the most dangerous criminals are actively pursued.
However, Texas DPS has their own rules which not only allow for high-speed chases, regardless of the severity of the crime, but also allows officers to shoot at vehicles that are fleeing. It has also been noted that Texas officers are less likely to call off a chase once it has begun.
While law enforcement agents are granted certain powers and due leniencies to legally handle their duties, they may still hold some responsibility (liability) for injuries obtained in a car accident caused by a high-speed chase.
It can be challenging to prove that internal organization protocols and state/federal laws were not met, but that does not mean it is impossible. An experienced and dedicated team, like the McAllen personal injury attorneys at J. Gonzalez Injury Attorneys, can gather intel and support to help determine if the police acted recklessly and/or should have called off a pursuit because of potential endangerment to the public.
It is written in the Texas Tort Claims Act that –
"A governmental unit in the state is liable for: (1)  property damage, personal injury, and death proximately caused by the wrongful act or omission or the negligence of an employee acting within his scope of employment if: (A)  the property damage, personal injury, or death arises from the operation or use of a motor-driven vehicle or motor-driven equipment;  and (B)  the employee would be personally liable to the claimant according to Texas law;  and (2)  personal injury and death so caused by a condition or use of tangible personal or real property if the governmental unit would, were it a private person, be liable to the claimant according to Texas law."
What are some of my other options? Who else can be held liable?
There are a few legal options that you may have in the event that you are injured in a high-speed chase or hit by a criminal in a stolen vehicle. It is important to recognize that most insurance companies will have exclusions for paying out on car collisions involving vehicles that are stolen.
For this reason, it is in your best interest to purchase additional auto insurance that includes uninsured motorist coverage and underinsured motorists coverage. These coverages can protect you in the event where you are involved in an accident with a stolen vehicle, granting you the ability to seek compensation for your injuries from your own insurer.
The suspect involved in the police chase can also be held liable for the accident as well. It is directly because of their criminal behavior that the ensuing high-speed chase and crash occurred. However, it is important to be realistic and consider that it may be difficult to obtain payment from the offender. Collecting recovery in these types of situations requires experienced legal understanding and fortitude.
If you have been involved in an accident resulting from a high-speed chase, contact the McAllen & Brownsville auto accident lawyers at J. Gonzalez Injury Attorneys today.
While we would hope that you would never have to deal with the tragedy and suffering of living through an auto accident caused by a high-speed chase, statistics show us that there is always a possibility of this occurring.
If you have been involved in such a situation, contact the dedicated McAllen auto accident lawyers at J. Gonzalez Injury Attorneys today at 956-630-6700 for personal injury lawyers you can trust to fight on your behalf and get you the full compensation you deserve.