Man Dead After Rollover Accident In Donna
by Amber Cortez | December 18th, 2020 | Auto Accident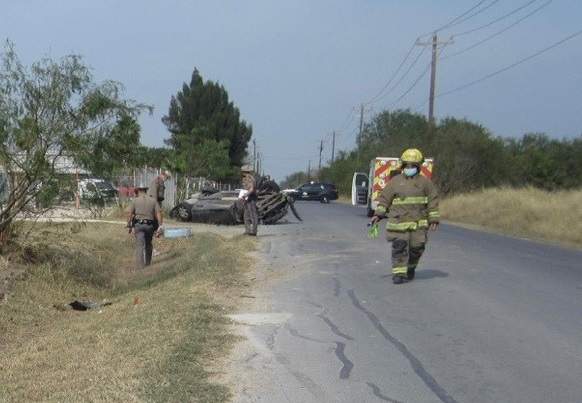 On the afternoon of Sunday, December 13th, a 26-year-old man was declared dead after a single-vehicle rollover accident in Donna.
Details of the Incident
According to local authorities, the accident occurred at approximately 1:20 pm on the 5400 block of Goolie Road in northwest Donna.
It is presumed that the 26-year-old driver was traveling north on Goolie Road at an excessive speed when he lost control of the vehicle, which resulted in the vehicle rolling over into a ditch.
The man was declared at the scene. It was reported that he was not wearing a seatbelt prior to the accident.
The incident is still under investigation, and no other passengers or drivers were involved.
Rollover Accidents Explained
Rollover accidents tend to be some of the most lethal types of accidents that occur on U.S. roadways.
There are two different types of rollover accidents, tripped and untripped:
Tripped rollovers account for 95% of all rollover incidents and tend to occur when a driver accidentally "trips" over an object on the road, causing the vehicle to lose its balance and rollover.
Untripped rollovers can occur for a variety of different factors such as untimed sharp turns, swerving, excessive speeding, lack of awareness, or dangerous driving situations as a result of bad weather, impaired driving, or road design.
The Importance of Wearing a Seat Belt
While car accidents are unpredictable by nature, the best defense to prevent injury or even death is to properly secure yourself (and all passengers) with a seatbelt. According to the Centers for Disease Control and Prevention, seat belts can help dramatically reduce the odds of car accident fatality by 45% and a personal injury by approximately 50%!
Additionally, out of 37,133 individuals killed in car crashes, 47% of them were reportedly unrestrained at the time of the incident, meaning those fatalities could've been prevented.
Not only are the consequences of not wearing a seat belt potentially life-threatening, but it can also cost you up to $200 for refusing to do so, as per Texas state law.
Dedicated McAllen Car Accident Attorneys Ready to Serve You!
The compassionate McAllen car accident lawyers of J.Gonzalez Injury Attorneys understand the financial burdens that come with car accidents. That's why we will fight tooth-and-nail in order to obtain the compensation you need to begin the healing process.
Involved in a rollover accident caused by a negligent driver? Do not hesitate to contact J. Gonzalez Injury Attorneys for a FREE no obligation consultation today!
Sources: Valley Central, KRGV