When a Mechanical Failure Causes a Car Accident: Families of A&M Sue General Motors
by J. Gonzalez Injury Attorneys | January 25th, 2018 | Personal Injury, Recent News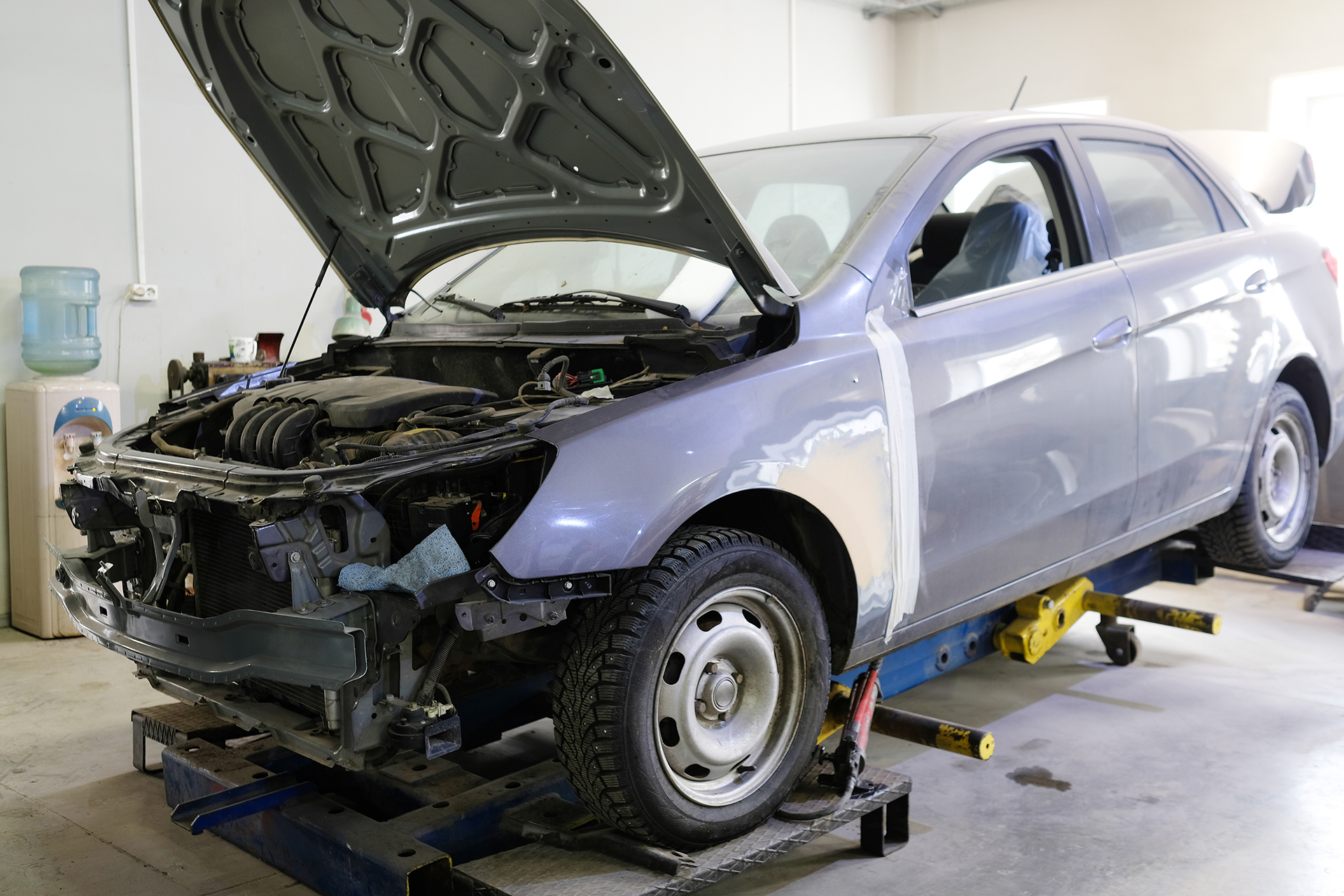 In February of 2017, two families received the worst possible news conceivable. Their sons, who were traveling to College Station to attend a Conference on Student Government Associations, had been involved in a fatal, single-vehicle crash.
Ebenezer Oloba, 23, and Oscar Fuentes, 19, both students at Texas A&M University-Kingsville, were headed north on U.S. Highway 77 at midday when their vehicle suddenly veered off the road just before the San Antonio River Bridge and crashed into the water below.
The burgeoning young men were pulled from the vehicle after a dive team was required to locate the car in the murky water.  Oloba and Fuentes were pronounced dead at the scene.
What should have been an eventful trip would unexpectedly end in tragedy, leaving the families of the two college students with so many unanswered questions.
Now attorneys for the two families believe they may have found some answers – and are suing General Motors and Enterprise Rent-A-Car. The suit was announced on January 22nd, 2018, and states the two companies among the defendants.
Failing tires & brakes account for more than 50% of mechanical failure #car #accidents #JGO
Click To Tweet
What the Lawsuit Claims
Attorneys for the two families stated that the two young students were not fatigued, intoxicated, or recklessly speeding. There was said to be no evidence of texting at the time of the tragedy and both men had clean driving records.
What the suit alleges is that, instead, the vehicle suffered software malfunctioning that led to the car "uncontrollably" accelerating which was the cause of the accident. With several other similar complaints reported on the National Highway Traffic Safety Administration website, it appears that this is not a stand-alone case.
Our team at J. Gonzalez Injury Attorneys are paying extremely close attention to this suit as we believe that any negligent party – including a vehicle manufacturer – should be held accountable for any traffic accidents they may cause. Especially when those accidents lead to a wrongful death.
If you have been involved in a car accident caused by your vehicle's mechanical failure, you still have hope. But it is important that you contact our experienced McAllen car accident attorneys as soon as possible so we can begin our investigation and file a claim before the statute of limitations is reached.
What You Should Know About Mechanical Failures
The numbers are staggering. In 2016 alone, there were a record 53.2 million recalled vehicles. This was a 7 percent increase from the previous record set the year before in 2015
In 2016 there were a #record 53 million vehicles recalled.
Click To Tweet
It was the third straight year that auto safety recall had set new records and which interestingly matched a dramatic increase in U.S. traffic deaths.
Some of the most common mechanical failures include but are not limited to:
Tire defects
Malfunctioning brakes
Steering issues
Acceleration issues
Faulty airbags
Malfunctioning seat belts
Faulty electric systems
When an accident occurs as a result of mechanical failure, investigators will look to see if the owner properly maintained the vehicle. If it can be proven that poor maintenance led to the accident, the victim may not be able to file a suit.
However, if the investigation reveals a mechanical malfunction occurred, multiple parties may be held liable.
Who Can Be Held Responsible
Depending on your specific case and the details of your car accident, there are potentially a number of negligent parties that can be held responsible including:
The most recent mechanic to service your vehicle. If the car had recently undergone maintenance, then the mechanic or repair shop can be held liable if the malfunction occurred as a result of their work.
If a specific part of the vehicle fails, the manufacturer of that part can be held liable.

For instance, in 2017 Takata plead guilty to felony charges for faulty airbag inflators. The company had to pay out $1 billion in compensation to automaker and victims of its deadly product.

Defects in the cars design or build places the responsibility on the manufacturer. If it can be proven that errors in the design of the car or part, or production errors caused the accident, there may be a liability lawsuit against the manufacturer of the car.
It is worth noting that there is a federal law known as the "Lemon Law" that protects drivers when a manufacturer defect requires fixing the same problem four or more times.
What Is the At-Fault Manufacturer Responsible For
In the state of Texas, at-fault manufacturers are responsible for:
Medical bills (those already received and any future/recurring bills)
Lost wages
Damage to vehicle
Compensation for pain and suffering
Loss of enjoyment of life
Did you suffer an injury – or even worse – as a result of a mechanical failure in your vehicle? You don't have to fight alone. The McAllen personal injury attorneys at J. Gonzalez Injury Attorneys are ready to listen to your story and defend your rights.
The aftermath of an accident caused by a vehicle malfunctioning often comes with negative after-effects such as employment loss, scarring, physical disability – or death. Our personal injury lawyer in McAllen will examine the circumstances surrounding your case to ensure that you get everything you deserve.
Contact us today 956-630-6700 and place your trust in J. Gonzalez.