Be Mindful This School Year: Back-to-School Driving Safety Tips
by J. Gonzalez Injury Attorneys | August 10th, 2017 | Auto Accident, Driving Tips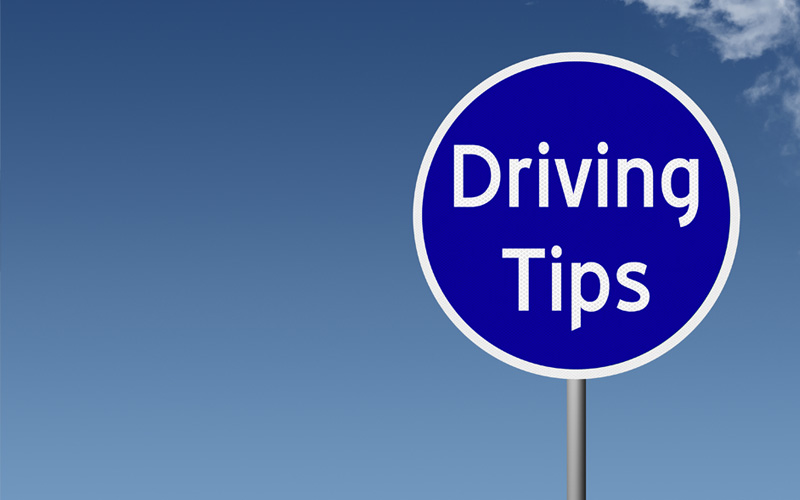 The excitement brought on by a new school year rarely reminds you of the importance of road safety. With a new school year just around the corner, road traffic congestion will once again increase alongside the possibility of a car accident.
Whether you're a parent driving your kiddos to school or sending your child off to their first year of college, J. Gonzalez Injury Attorneys would like you to keep in mind that back-to-school season means sharing the road and driving safely.
11 Essential Mindful Driving Tips When in School Zones
The hours before and after school is when traffic around schools is worst. Being behind the wheel in a school zone during this time requires your undivided attention.
Remember, you are sharing the road with young pedestrians, school buses, and bicyclists of all ages. Follow these driving guidelines to keep everyone safe:
When driving in areas with a high volume of young pedestrians – like in a school zone – take precautions to ensure their safety.
Always keep an eye out for children darting into the street.
Never block a crosswalk as this could put children at risk if they are forced to walk around your vehicle.
Yield to pedestrians, especially when school zone lights are flashing.
No matter who has the right away in a school zone, residential area, or park, always use caution to avoid an accident.
When driving near a school bus, be mindful of your position on the road.
Allow a larger following distance if you are driving behind a bus so you have time to make sudden stops or to yield appropriately.
Never pass a bus that is unloading children.
When driving alongside bicyclists, it is important to remember they have the same rights and responsibilities as a vehicle driver.
Because cyclists are harder to see, be on the lookout for their location and proximity to your vehicle.
Check your side mirrors and use signal lights appropriately so you and the bicyclists are well aware of upcoming changes on the road.
Drivers and pedestrians can co-exist safely on the road with a little extra caution on both sides. If your kids walk or bike to school, make sure they are aware of traffic conditions and safety tips.
Make sure to #ShareTheRoad this school year. #JGonzalez
Click To Tweet
Distracted Driving and Drunk Driving Among College Students
If you're sending your child off to college, you'll want to send him/her with all the tools and insights needed to make a safe leap into adulthood. After all, college years are a crucial period of exploration, freedom, and testing one's limits.
For college students who have the luxury of driving a vehicle throughout the semester, they may test their own limits when it comes to distracted driving or driving while intoxicated.
A study conducted by experts from the University of California San Diego's Trauma Epidemiology and Injury Prevention Research Center revealed that 78 percent of college students reported talking or texting on a cell phone while driving.
Among other astounding highlights of the study, half of college students in the study admitted to sending texts while driving on the freeway.
Study shows that 78% of college students talk or text while driving. #roadsafetyfirst #JGonzalezLawFirm
Click To Tweet
Among college students ages 18 to 24 years, research shows that around 1,800 students die yearly from alcohol-related injuries. This statistic includes deaths caused by car accidents.
These statistics are nothing short of alarming. While Texas law regarding cell phone use and driving has changed recently to combat distracted driving, this may not be enough to calm your worries as a parent of a new college student.
The most important thing you can do as a parent is to communicate with your child about the possible consequences of distracted and drunk driving.
You should also speak with them about the responsibilities that come with driving a vehicle. Particularly around congested school areas.
Should your child become involved in a car accident, ensure they recognize their rights. A college student can and will be held accountable if they cause an accident as a result of negligent driving.
Any injured party will likely seek to be compensated financially for medical and other associated expenses.
In the case of car accidents caused by drinking and driving: if the responsible party is under the age of 21, the victim or victims of the car accident may seek compensation from a third party.
This means the party who supplied alcohol to the underage party will be held accountable.
If your child is a victim of a car accident, there are three actions they can take to help build a concrete and valid case for the insurance company against the party at fault:
File a police report. Getting the police involved to file a report on the incident is a responsible and secure action for both parties. Obtain a copy of the report as soon as possible for personal records.
Seek medical attention, even for a minor injuries. Some injuries related to car accidents may not be felt immediately, so medical attention is always a safe bet.
Document the scene. If possible, take photos of the cars involved and gather eyewitness information to have a thorough account of the incident.
Place your trust in the J. Gonzalez Injury Attorneys. We're here for you should your child ever be involved in a car accident.
Our team at J. Gonzalez Injury Attorneys will fight for you and your child. We help you take the best course of action in the aftermath of a car accident.
Contact our law offices today at (956) 630-6700 to communicate with our team in either Rio Grande City, McAllen, or Brownsville.