Montgomery County Crash Takes 2 Lives and Injures 4 Others
by Amber Cortez | August 5th, 2021 | Auto Accident, Driving Tips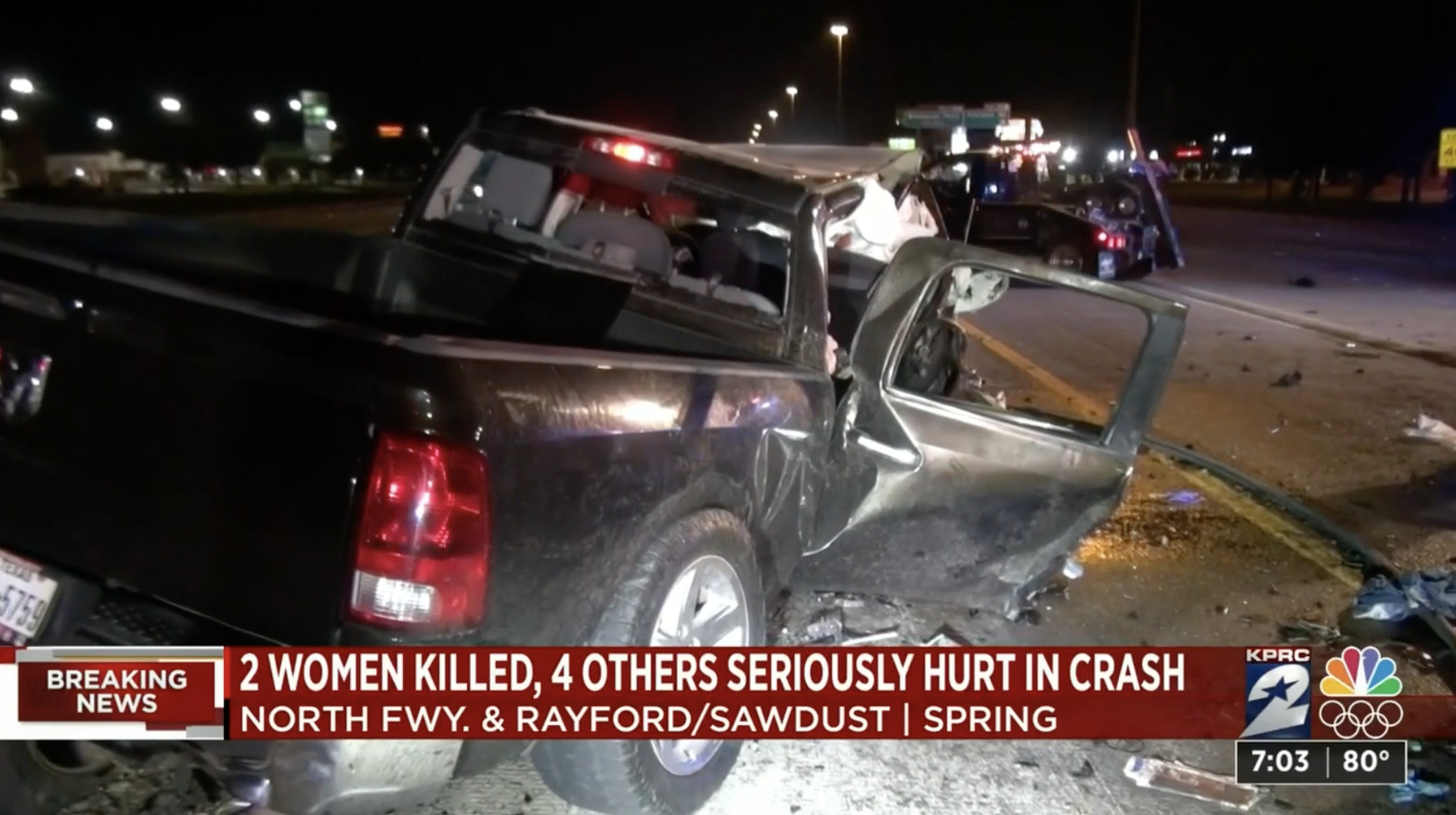 A fiery head-on crash killed two women and left four others injured in the early hours of Sunday, Aug. 1, 2021.
Details Regarding the Fatal Accident
Around 1:45 a.m., deputies with the Montgomery County Sheriff's Office received reports of a major crash near a location on the North Freeway by the Rayford/Sawdust exit in Spring.
According to the authorities, a 25-year-old-woman driving a Honda was traveling the wrong way down the freeway when she collided head-on with a Dodge pickup truck.
The 25-year-old-woman was found dead inside the Honda when deputies arrived at the scene. Nearby, the Dodge pickup truck caught fire with five occupants inside.
Deputies and other first responders tried to extinguish the fire in order to rescue victims from the vehicle, but the fire persisted until firefighters from the Montgomery County Fire Department arrived.
Once the fire was doused, crews attempted to free a 22-year-old passenger trapped inside the pickup truck for nearly 20-minutes. Unfortunately, she was pronounced dead at the scene after life-saving measures failed.
The four other passengers were hospitalized in critical but stable condition. The investigation is ongoing.
What to Do If a Wrong-Way Driver is Traveling in Your Direction
Research by the AAA Foundation for Traffic Safety found that there were 2,921 fatal wrong-way crashes that led to 3,885 deaths from 2010 through 2018.
Here is some helpful advice from AAA if you ever encounter a wrong-way driver heading in your direction:
Get out of the way immediately – As soon as you can, move as far to the right as possible, even if there is no shoulder. Try not to swerve off the road and/or into other lanes.
Driving at night? Use the center lane – If you find yourself traveling at night, use the center lane so you have the option to move right or left if a wrong-way driver is traveling towards you.
Use the right lane on four-lane highways – When traveling on a four-lane highway, it's advisable to drive in the right lane if you can't see the taillights of a vehicle in front of you.
Don't slam your brakes – If you can, avoid slamming your brakes. This will help you avoid any potential rear-end collisions if another motorist is traveling behind you.
Call 911 as soon as possible – Pullover once it's safe to do so and contact 911. It's important to report the vehicle to the authorities to prevent any potential accidents. Provide a description of the vehicle and other relevant information.
Were You Hit by A Wrong-Way Driver? Our McAllen Car Crash Attorneys Are Here to Help.
A head-on collision with a wrong-way driver can lead to devastating injuries or even death.
You and your loved ones deserve the best legal representation to get the financial relief you need to recover. The compassionate Brownsville car accident attorneys of J. Gonzalez Injury Attorneys have the experience necessary to help you build your claim.
Get the justice you deserve! Contact J. Gonzalez Injury Attorneys today to schedule a free legal consultation.
Source: KPRC 2