One Dead Following Street Sweeper Accident On I-45 In Houston
by J. Gonzalez Injury Attorneys | April 22nd, 2021 | Auto Accident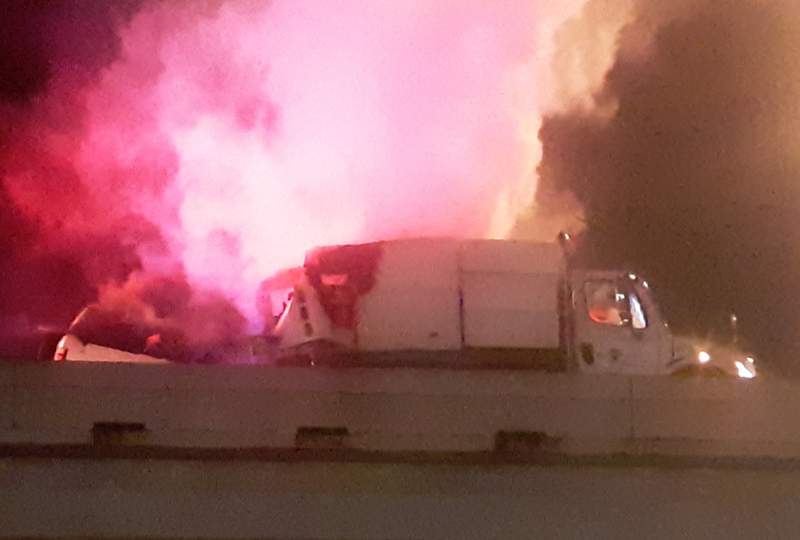 On the early morning of Monday, April 19th, a fatal accident involving a street sweeper occurred on the 20000 block of Interstate 45 South in Houston.
Details About the Accident
According to local authorities, the accident occurred at approximately 2:20 a.m.
The accident involved two street sweepers, a crash truck, and a 1995 Montero Sport SUV.
As per initial reports, the driver of the SUV was traveling on the shoulder when they crashed into a parked sweeper truck, causing both vehicles to catch fire. The driver of the SUV was not able to escape their vehicle and was declared dead shortly after the accident.
The driver of the sweeper truck was transported to the nearest hospital where he was treated for non-life-threatening injuries.
No other injuries were reported and the accident remains under investigation.
Rear-End Collisions Explained
Rear-end collisions occur when a driver collides with the rear bumper of a vehicle ahead of them. These types of accidents can often cause severe damage to a vehicle and the human body, especially an individual's neck, back, spine, and vertebrae.
It has been reported that rear-end collisions account for approximately 29% of all serious injuries in car accidents.
As per research conducted by the Insurance Information Institute (III), it was reported that in 2018, there were 2,439 fatal accidents as a result of rear-end collisions, accounting for 7.2% of all fatal accidents on U.S. roadways.
What To Do In the Event of a Rear-End Collision
In the event that a negligent driver hits your vehicle from behind, you should proceed to take the following actions:
Check yourself and others for potential injuries: It is vital to make sure that you or your fellow passengers did not suffer any sort of serious injuries following the accident. If any parties are injured, it is important to call an ambulance immediately.
Contact local authorities: Call the local authorities and notify them of the whereabouts of the accident.
Collect any important evidence that you can, including:

Any photographs and video footage relating to the accident, including injuries, vehicle and property damages, and the car accident scene itself.
The at-fault party's contact information, including their full legal name, phone number, vehicle model, insurance information, and license plate number.
The police and incident report once it becomes available.
All medical documentation regarding the accident, including any medical records pointing to the injuries sustained in the car accident, receipts, prescribed medications, rehabilitation notes, and hospital bills that were given.

Get in touch with personal injury lawyers, such as the Rio Grande Valley's J. Gonzalez Injury Attorneys, in order to file a claim as soon as you possibly can. The Texas statute of limitations will only allow you to do so within a two (2) year time span.
Determined Rio Grande Valley Car Accident Attorney Ready To Seek Justice On Your Behalf!
When a serious accident occurs, it is in your best interest to seek justice against the negligent driver responsible.
J.Gonzalez Injury Attorneys are ready to fight tooth-and-nail in court in order to help you seek the compensation you need for the pain, damages, and trauma you have had to endure as a result of your accident.
Contact J. Gonzalez Injury Attorneys today for a FREE no-obligation consultation!
Source: KPRC