One Man Arrested After Passenger Falls Out of His Moving Vehicle
by J. Gonzalez Injury Attorneys | October 4th, 2018 | News, Personal Injury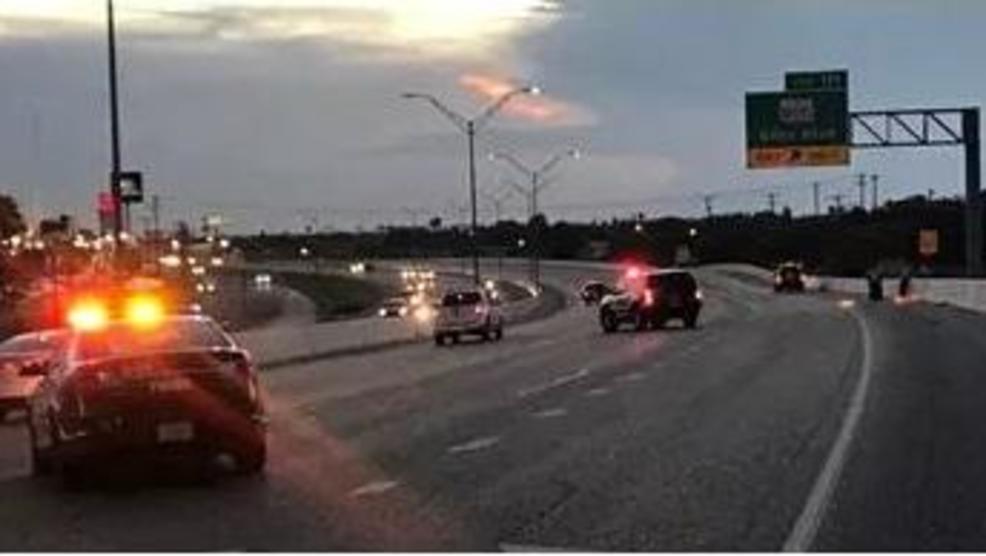 On Sunday, September 30th, a Harlingen man was taken to the city jail by authorities when a woman fell from his vehicle while it was in motion.
Details of the Incident
According to the Harlingen Police Department, the incident occurred on the Westbound lane of Expressway 83 around 6 p.m., near the Bass Boulevard exit.
Authorities said that when they arrived on the scene, they found a 29-year-old woman who had fallen from a moving car for reasons unknown. She sustained injuries and was taken to a local hospital for treatment.
The driver of the vehicle was arrested by police for suspicion of driving while intoxicated.
The investigation into the incident continues.
Driving While Intoxicated Defined
Texas Penal Code Section 49.01 defines intoxication by "not having the normal use of mental or physical faculties by reason of the introduction of alcohol, a controlled substance, a drug, a dangerous drug, a combination of two or more of those substances, or any other substance into the body."
It also considers having a blood alcohol concentration over 0.08 as driving while intoxicated.
The Texas Department of Transportation (TxDOT) states that violators caught drinking and driving can face a number of punishments depending on the number of convictions they have. These penalties can include:
A fine up to $10,000
Jail time from three days to 10 years
Loss of driver's license for up to two years
An annual fee of $1,000, $1,500, or $2,000 for three years to keep your driver's license
It is important to note again that the severity of the penalties above are determined on how many prior convictions of driving while intoxicated the negligent party has on their record.
The Alarming Statistics
The National Highway Traffic Safety Administration (NHTSA) noted some staggering facts in a 2016 report:
While drunk driving has decreased by a third over the last three decades, more than 10,000 people still die in drunk driving-related crashes per year.
Every day in 2016, nearly 29 United States citizens perished in alcohol-impaired car accidents, equaling to about one death every 50 minutes.
Around 28 percent of motor vehicle fatalities were caused by alcohol-impaired driving in 2016.
Even more tragically, 1,233 children aged 14 and under were killed in a drunk-driving car accident in 2016.
The amount of death and damages that occurred in 2010 because of alcohol-impaired vehicle crashes totaled to $44 billion per year.
Staying Safe
You may have heard it a thousand times before but it bears repeating. Before you drink and drive:
Find a designated, non-drinking driver.
Don't let your friends drive drunk.
Call a cab/Lyft/Uber.
If you are holding a celebration or any other type of event at home, ensure that your friends and other guests make arrangements on how to get home. That means:

Getting—or ensuring they have—a designated, non-drinking driver.
Serving non-alcoholic beverages at your party.
Offering them a place to sleep for the night.
Making sure they leave with a sober driver.
Don't let an evening of fun turn to an evening of tragedy. Make sure you are abiding by the law—and keeping others safe—by avoiding drinking and driving.
Has your life changed forever because of a negligent drunk driver? Reach out to our car accident attorneys today.  
The car accident attorneys at J. Gonzalez Injury Attorneys want to remind you that one bad decision is all it takes to change your life — or someone else's— forever.
More importantly, if you have fallen victim to a car accident that involved a drunk driver, we want to hear your story. You could qualify for much-needed compensation for your injuries.
Contact us at any of our McAllen, Brownsville, or Rio Grande City locations to set up your free legal consultation today.
Source: ValleyCentral