One Person Dead After Being Ejected From Vehicle in Donna
by Amber Cortez | January 19th, 2021 | Recent News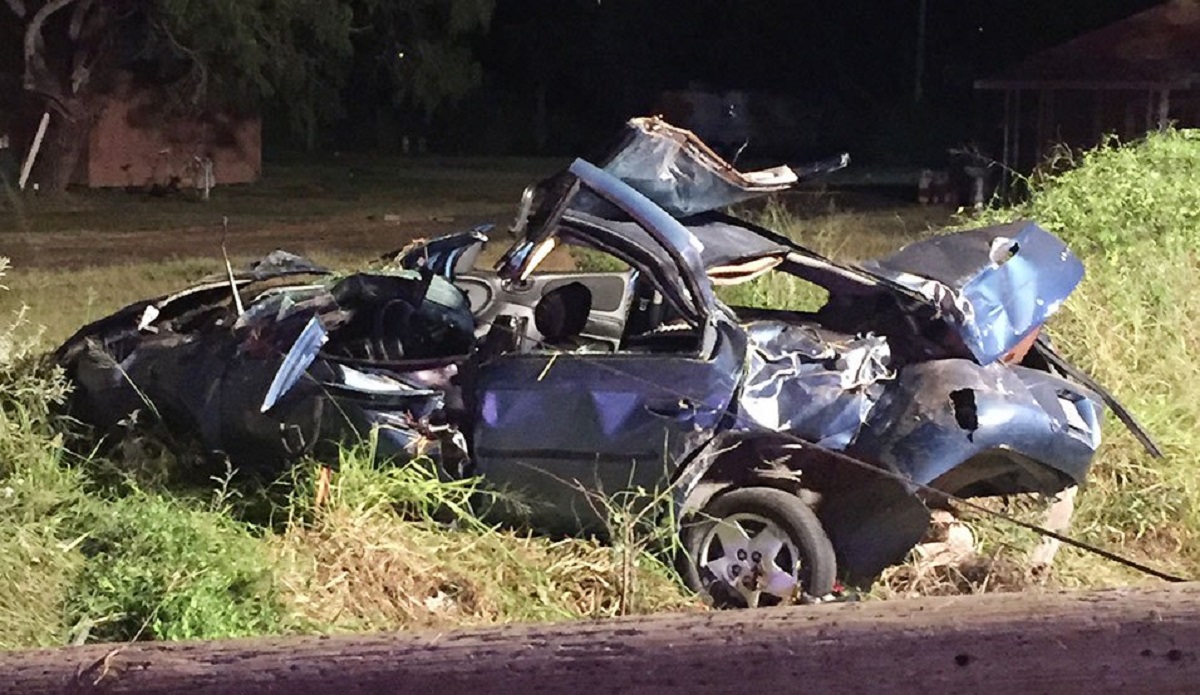 On the night of Thursday, January 7th, a car accident involving a Nissan vehicle and a Chevrolet truck left one person dead at the scene.
Details About the Incident
According to local authorities, the accident occurred at approximately 11:39 p.m. on Minnesota Road, east of FM 1423 in Donna.
The Nissan vehicle and the Chevrolet were both headed eastbound on FM 1423, with the truck traveling directly in front of the Nissan.
Early indications believe that the Nissan failed to control their speed and essentially rear-ended the Chevy truck, causing the Nissan to roll over shortly afterward. 
As a result, the driver of the Nissan was ejected from their vehicle and later pronounced dead at the scene. The car accident still remains under further investigation.
Be Aware of the Texas-Based Car Accident Facts and Statistics
Texas accounts for far too many state fatalities annually. There has been at least one traffic-related fatality in the state of Texas every day for the past 20 years, with the last reported day without a fatality dating back to November 7, 2000.
Based on an annual report conducted by the Texas Department of Transportation, it was reported that in 2019 there were approximately: 
1.26 deaths per hundred million vehicle miles traveled across Texas roadways;

12,897 serious injury crashes leaving 15,843 individuals enduring some sort of serious injuries;

256,338 individuals suffering injuries as a result of motor-vehicle crashes. 
Additionally, Hidalgo County experienced a total number of 15,305 traffic-related accidents. Out of these reported car accidents, there were: 
4,514 accidents in which 8,483 individuals suffered possible injuries;

1,220 accidents in which 1,918 individuals suffered non-incapacitating injuries; 

268 accidents in which 322 individuals suffered some sort of serious injuries;

41 fatal accidents in which 44 individuals lost their lives.
The Consequences of Speeding
Speeding at dangerously high speeds has been reported as the leading cause of death across U.S. roadways for the past 20 years. It has accounted for one-third of all U.S. traffic-related fatalities over the years. In fact, across the United States there were approximately 9,378 reported fatalities as a result of speeding in 2018 alone.
A year later, the state of Texas also experienced a total of 284 fatalities as a result of excessive speeding, accounting for 7.8% of the state's total traffic fatalities.
McAllen Car Accident Legal Representation You Can Deeply Depend On
When tragedy strikes because of a speeding-related car accident, the McAllen car accident attorneys of J. Gonzalez Injury Attorneys are here to fight tooth and nail for the civil justice you and your loved one deserve.
Our attorneys are determined to bring the negligent parties responsible for all the damages you and your family had to endure to justice.
Do not hesitate to seek justice for your car accident. Contact J. Gonzalez Injury Attorneys today for a FREE, no-obligation consultation.
Source: The Monitor