One Person Injured After Collision With Tractor
by J. Gonzalez Injury Attorneys | December 8th, 2020 | Auto Accident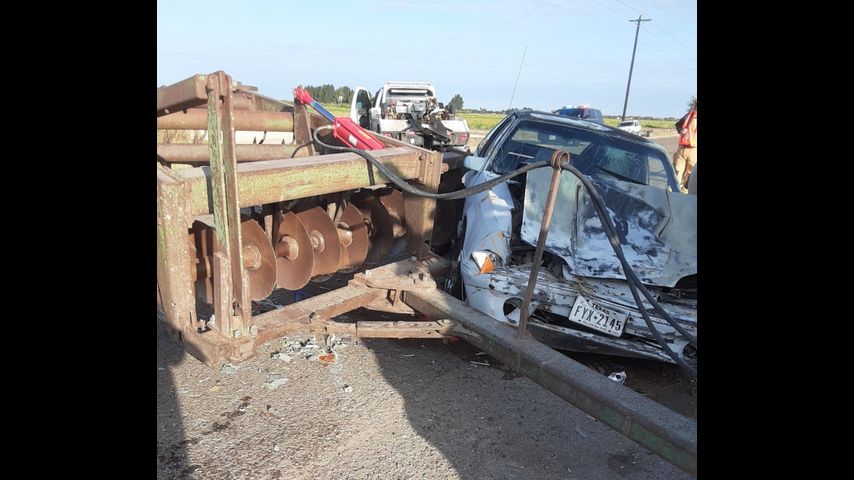 On the early morning of Thursday, December 3rd, a person was left with injuries after colliding with a farm tractor in Santa Rosa.
Details About the Incident
According to local authorities, the accident took place at approximately 7:30 a.m. on FM 2556, just south of Highway 107. A driver operating a Ford Mustang was attempting to bypass an opposing John Deer farm tractor that was in the process of making a left turn, and as a result, both vehicles collided into each other.
Following the incident, the driver of the Mustang was sent to the nearest hospital. No other injuries were reported, and the crash still remains under investigation.
Texas Car Accidents Statistics by the Numbers
While all drivers should practice good, responsible driving, there are times where some drivers make avoidable mistakes as a result of irresponsible, negligent, or even malicious decision-making, and this happens more often than you would expect.
To put this into perspective, in 2019, there was a vehicle-accident related fatality every 2 hours and 26 minutes, a traffic-related injury every 2 minutes and 3 seconds, and one crash reported every 56 seconds on Texas roadways. Additionally, there were a total number of 12,897 serious-vehicle accidents, in which approximately 15,843 people sustained serious injuries.
As far as Texas Farm-To-Market roads, it was reported that there were 121 traffic accidents per 100 million vehicle miles traveled.
What to Know About Tractor-Related Car Accidents
Tractor-related car accidents can not only cause serious property damage, but they can lead to serious, catastrophic injuries to the human body. Since farm tractors are relatively heavier vehicles in comparison to the standard road vehicle, they are often difficult to maneuver, which can lead to costly accidents due to slow reaction times.
In fact, an annual average of 50 tractor-driver lives are taken away as a result of colliding with opposing vehicles on the road, and even trains. Some of the most common factors that lead to tractor-related car accidents include:
Faulty design
Runovers
Rollovers
Entangled parts
Driving error
Collisions with opposing vehicles
McAllen Car Accident Attorneys Ready to Fight by Your Side!
Should you be involved in a vehicle accident caused by a negligent driver, you deserve to seek out the financial compensation you deserve for the physical and mental injuries you have suffered as a result of the incident.
The McAllen car accident attorney of J. Gonzalez Injury Attorneys will stop at nothing to seek out the recovery you are entitled to in civil court. It is crucial to get in touch with our attorneys as soon as you possibly can as the Texas statute of limitation only allows you to file a claim within a two (2) year time period, starting from the exact date of the incident.
You deserve justice. If you've been in a tractor-related car accident, contact J.Gonzalez Injury Attorneys today for a FREE case evaluation today!
Source: KRGV