Pedernales Fire Truck Involved in Rollover Accident
by J. Gonzalez Injury Attorneys | February 24th, 2021 | Auto Accident, Bus Accidents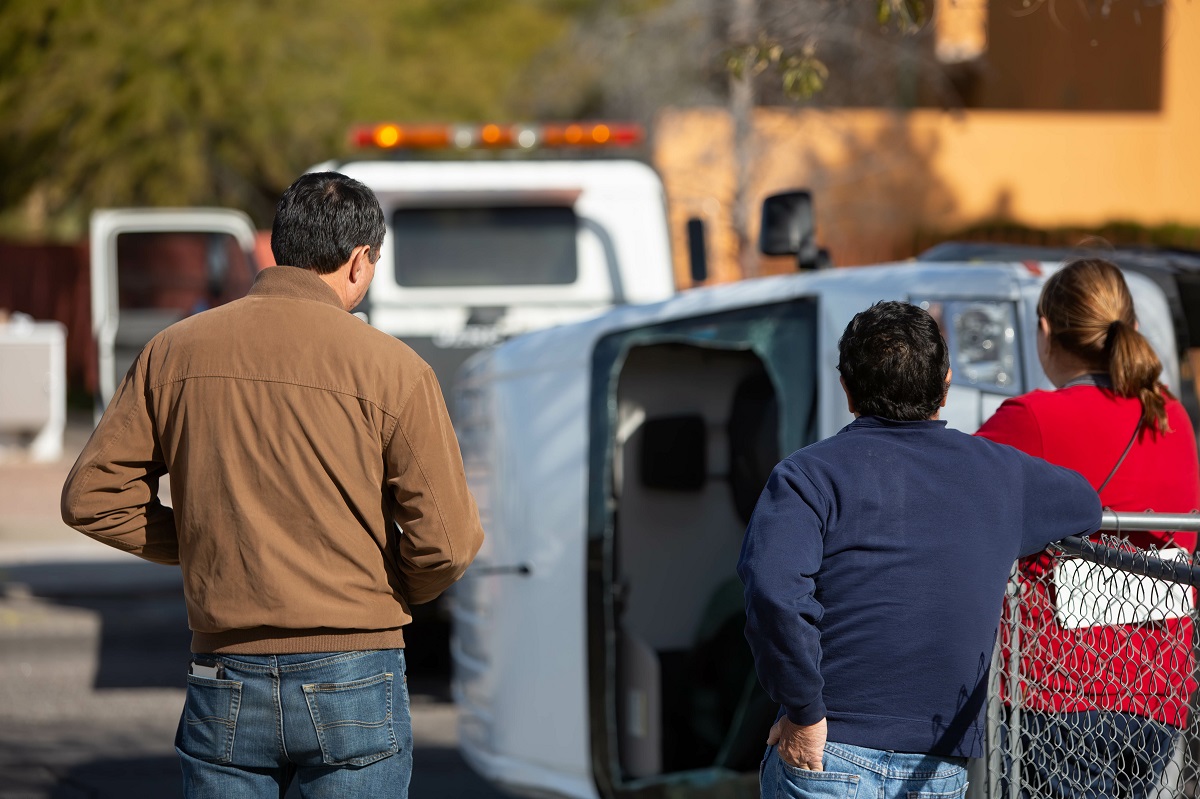 On the afternoon of February 13th, a Pedernales fire truck carrying four firefighters was involved in a rollover accident.
According to Austin-Travis County EMS, the accident occurred at the 16100-16300 block of west SH 71. All four firefighters were rushed to the nearest hospital with non-life-threatening injuries. 
While the exact cause of the accident remains unknown, it is believed the incident occurred as a result of a frozen roadway.
Weather-Related Accident Statistics
Driving in severe freezing or rainy conditions can greatly increase the risk of being involved in a serious accident.
According to the Texas Dept. of Transportation, in 2019 there were a total of 560,952 weather-related accidents across the state, including 268 which were caused by hail or sleet on the road. Of these total accidents reported, there were approximately 3,288 fatalities.
Rollover Statistics to Be Aware Of
Rollovers are some of the most catastrophic accidents a victim can endure.  
These types of accidents account for approximately 35% of all vehicle accidents across the United States. Shockingly, 85% of rollovers are reported as single-vehicle accidents.
By nature, the larger and narrower a vehicle is, the higher the possibility that it can rollover. This is because a vehicle with a high center of gravity offers less stability. 
McAllen Car Accident Attorneys Urging You to Stay Safe on the Road
With the recent winter storm in mind, the McAllen lawyers of J.Gonzalez Injury Attorneys urge fellow Texans to drive as carefully as possible during inclement weather to avoid a sudden tragedy.
In the event that a negligent driver hits you, it is in your best interest to get in touch with J.Gonzalez Injury Attorneys to begin the process of seeking justice. Our attorneys will fight day and night to help you secure positive results. 
Contact J. Gonzalez Injury Attorneys today for a FREE virtual consultation!
Source: KXAN