Person Left In Critical Condition After Rollover Incident In South Austin
by J. Gonzalez Injury Attorneys | December 3rd, 2020 | Auto Accident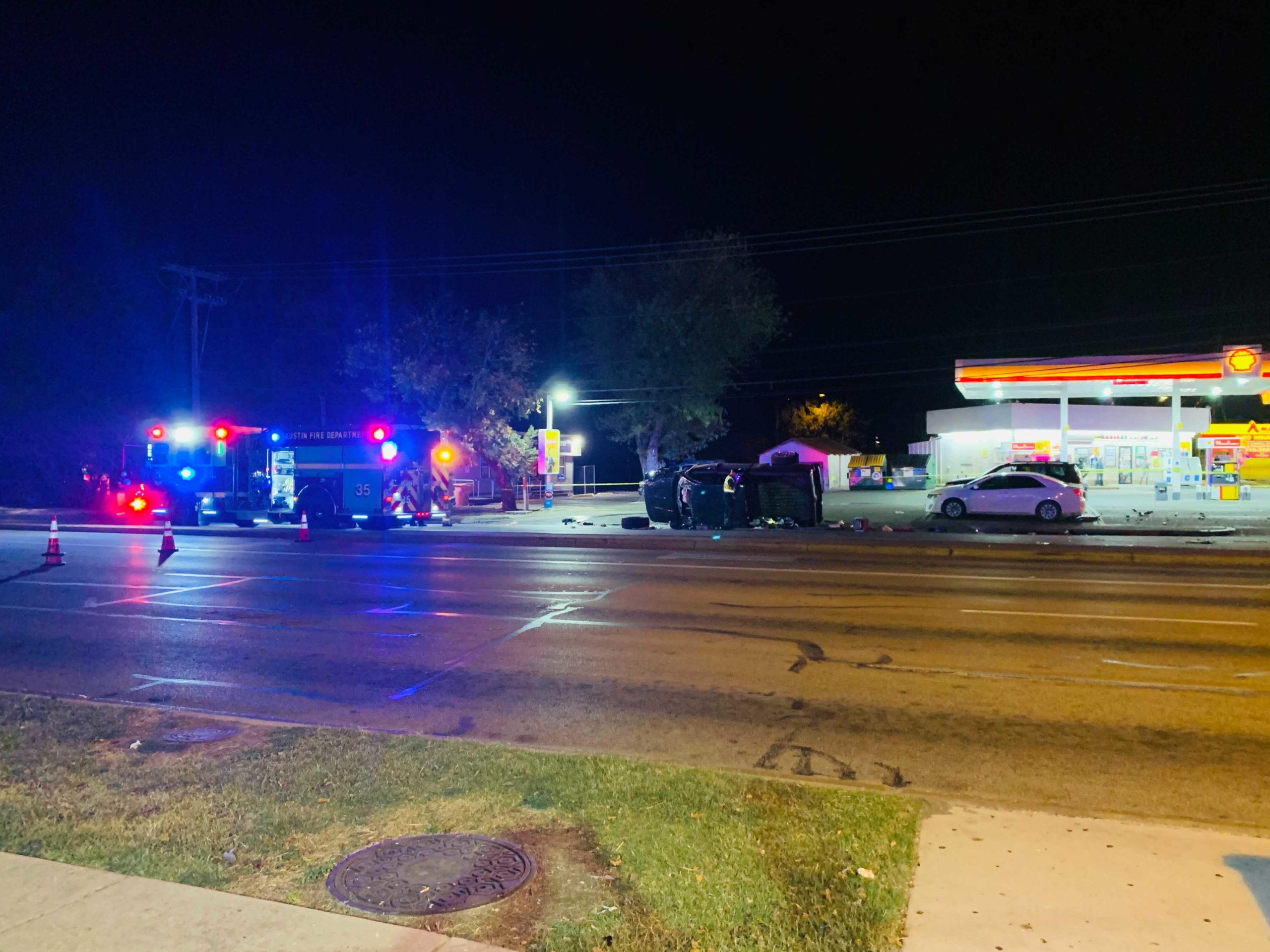 On the night of Wednesday, November 25th, an intense road rage incident led to a horrific rollover crash in South Austin, leaving a man in his 20s in critical condition.
Details About the Incident
According to local authorities, the incident occurred at approximately 9:12 p.m. at the intersection of East Riverside Drive and Montopolis Drive.
Eyewitnesses stated that a white four-door sedan containing 4 individuals was heading down Riverside Drive when multiple gunshots were fired from inside the vehicle, ultimately leading to the rollover accident.
The driver of the overturned vehicle was pinned down before they were extracted and was rushed to the nearest hospital. It wasn't until the victim arrived at the hospital that medical professionals realized that the individual had also suffered a gunshot wound.
The whereabouts and identities of the other parties involved remain unknown and Austin PD is currently investigating the incident.
The Catastrophic Dangers of Rollover Accidents
Rollover accidents are some of the most lethal types of accidents. If one were to survive such an accident, the end results could be life-changing and catastrophic to a person's physical, emotional, and mental well-being.
Rollovers account for approximately 35% of all U.S. traffic fatalities, and 85% of them are recorded as single-vehicle accidents. While each accident tends to happen for very specific and unique reasons, some of the most notable factors that can lead up to rollover accidents include:
Sharp and untimed turning maneuvers.
Losing control of the wheel.
Impaired driving.
Reckless or distracted driving.
Unsafe road conditions due to severe weather or improper road design and defections.
Shocking Road Rage Statistics to Know
Road rage is one of the biggest issues drivers face. Road rage occurs when stressful situations lead an individual acting aggressively or dangerously when driving.
Whether due to personal issues, irresponsible driving, or unexpected situations, road range can lead to a disastrous accident. It has been reported that approximately 66% of traffic fatalities are caused by aggressive driving. Additionally, 37% of these incidents involve some sort of firearm.
Between 2003-2017, road rage incidents accounted for approximately 12,610 injuries and 218 fatalities.
McAllen Car Accident Attorney Ready to Help You Seek Justice!
In the event of a disastrous car accident caused by a negligent party, it is in your best interest to seek legal counsel in order to secure the recovery you deserve for your physical injuries, as well as your emotional pain and suffering.
The McAllen car accident lawyer of J.Gonzalez Injury Attorneys will fight tooth-and-nail in order to deliver justice on your behalf.
In order to seek the compensation you deserve for your injuries, contact J. Gonzalez Injury Attorneys as soon as you can to schedule your FREE case evaluation!
Source: KXAN