Report Highlights Sleepy Driving & Deadly Crashes in South Texas
by J. Gonzalez Injury Attorneys | December 29th, 2019 | Driving Tips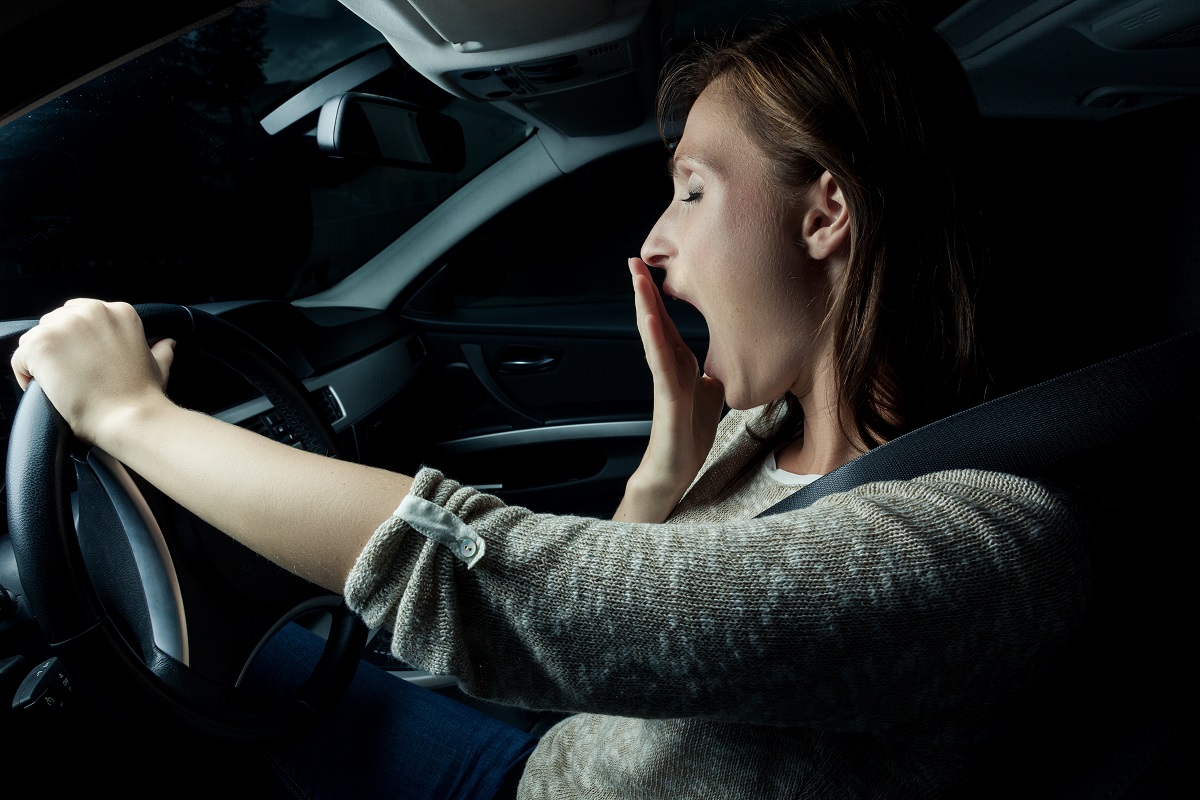 Rio Grande Valley natives know Interstate 37 as the major corridor from San Antonio to Corpus Christi. It is the most commonly used road traveled from that north-to-south bound stretch and, unfortunately, it is also one of the most dangerous highways in the country, according to a recent report. 
SleepJunkie conducted a study called "Falling Asleep at the Wheel" and rated Interstate 37 as one of the most deadly in relation to accidents caused by driver fatigue. This highway accounts for the highest volume of fatal drowsy driving accidents in the country, holding up at 18 percent. 
If you or a loved one have fallen victim to a drowsy driving accident, seek the trustworthy South Texas legal team of J. Gonzalez Injury Attorneys by calling (956) 232-8970 for a FREE initial case review.
The Dangers of Interstate 37
Those who have traveled along Interstate 37 before know that there is rarely a place to pull over to rest along this long stretch of road. The journey across the 145-mile section can be dangerous, especially if driving while fatigued or drowsy.
With few towns, gas stations and rest stops along the way, it is mostly a non-stop drive. Commercial drivers often take this path to deliver their freight along the coastal region. This means it is up to them to rest before or after the long stretch, or at the few truck stops in between. 
Not only is the highway isolated, but it is also extremely dark at night. There are many sections that lack phone signal. All these factors combined increase the dangers associated with driving along this road. 
Common Causes of Drowsy Driving
As per the National Highway Traffic Safety Administration, 795 motor vehicle fatalities related to drowsy driving occurred in 2017.
Although a lack of proper rest is the most common reason for drowsy driving, other causes can include:
Sleep disorders left untreated

Medications that induce sleep

Intoxicated driving

Shift work
When a driver gets behind the wheel while tired, their ability to notice critical details while driving diminishes, reaction times are slowed and the ability to make good choices decreases. 
Drowsy driving is negligent driving. Those who participate in drowsy driving not only put their own life at risk but the lives of others also. Victims of drowsy driving accidents may be able to seek compensation for any damages they suffer as the result of another party's negligence.
The Dangers of Getting Behind the Wheel While Sleepy
Fatigue, drowsiness, and sleepiness are all related to drowsy driving. Never get behind the wheel if you are especially tired, have to travel a long distance and have been up an exorbitant amount of time, have taken medication that is known to cause sleepiness, or believe that you are likely to fall asleep while driving. 
The most common time for a drowsy driving accident to occur is between midnight and six a.m. Generally, these accidents involve only a single driver.
Drowsy driving accidents are most frequent on dimly-lit roads, where speed limits tend to be higher. Fatalities can occur when lethargic drivers speed out of their lane, veering onto the path of another or to the side of the freeway. 
Injured by a Drowsy Driver? Seek Compensation Now!
All drivers must maintain the rules of the road, constantly paying full attention to their surroundings.
Along a dark interstate where stops are rarely available, this is even more crucial. Fatigued driving can induce symptoms similar to intoxicated driving, depending on how sleep-deprived the individual is.
If you have been hit by a drowsy driver, seek support from the devoted team of McAllen lawyers at J Gonzalez Injury Attorneys by calling (956) 232-8970 TODAY.