Rig Carrying Ethanol Crashes, Leaves 1 Person Dead In Houston
by Amber Cortez | January 12th, 2021 | Blog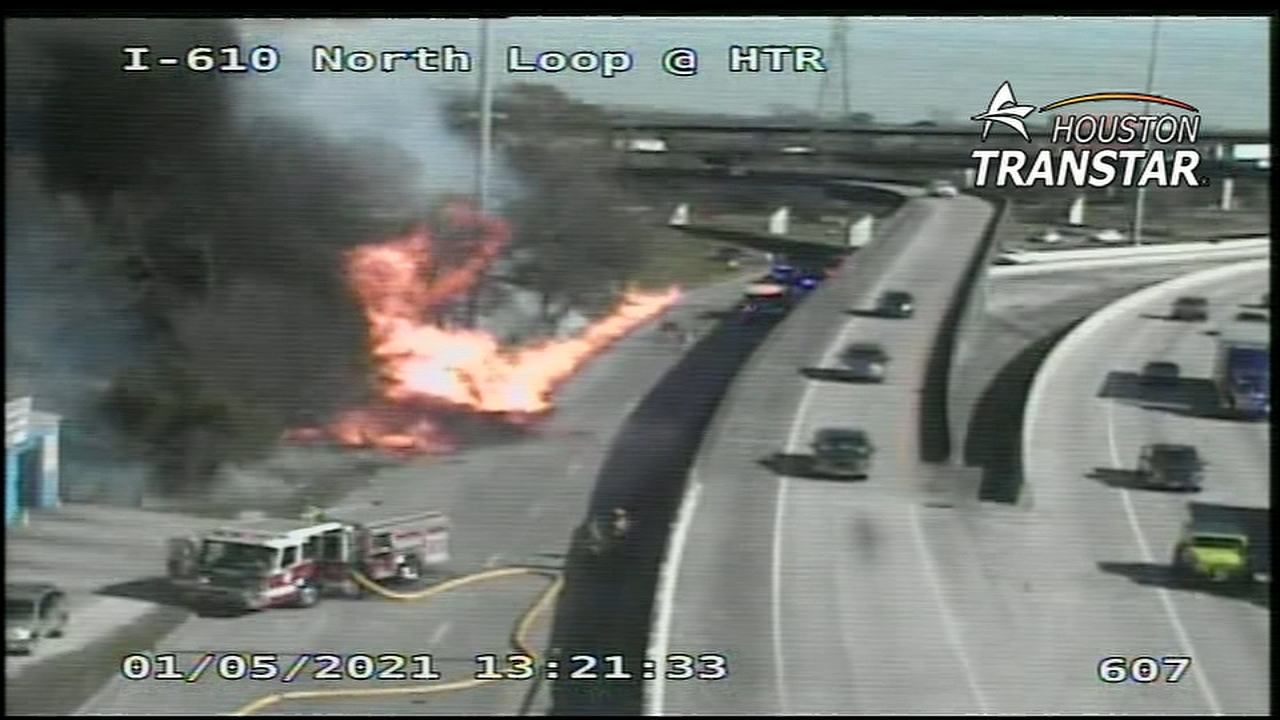 On the afternoon of Tuesday, January 5th, a crash involving a rig containing ethanol ignited a large fire on the North Loop near the Hardy Toll Road in Houston.
Details About the Incident
According to local authorities, the accident occurred at approximately 1:30 p.m. on the feeder road lanes on the North Loop.
Houston PD and the Houston Fire Department arrived on the scene and closed the westbound service road and the Hardy Toll Rd southbound ramp lanes for approximately 6 hours, in order to extinguish the vehicle.
Houston firefighters confirmed that the truck driver died during the event after clearing out the vehicle with water and foam. The fire managed to spread to the surrounding area but no other victims were reported.
Eyewitnesses claim that the truck driver was speeding prior to the accident.
The Dangers of Excessive Speeding
Speeding has been the leading cause of traffic-fatalities all across the United States for the past 20 years and has been responsible for at least one-third of all traffic-related fatalities across the nation.
The state of Texas saw 284 traffic fatalities as a direct result of excessive speeding in 2019, accounting for 7.8% of the state's traffic fatalities that year. Additionally, that same year, Harris County had a total of 1,540 speeding-related accidents.
Of these reported accidents, there were:
258 accidents in which 480 individuals suffered possible injuries.
117 accidents in which 283 individuals suffered non-incapacitating injuries.
94 accidents in which 126 individuals were suspected of suffering a serious injury.
68 fatal accidents in which 75 individuals lost their lives.
Notable Factors That May Trigger Excessive Speeding
There are several factors that may lead to an individual driving at high speeds, including:
Irrational Driving Behaviors: Whether it's an inexperienced driver behind the wheel or ignoring safety signs and lights, irrational driving behaviors can lead to an unwanted accident.
Distracted Driving: Texting-and-driving, having a meal while driving, or having passengers that may keep you from being focused on the road can all lead to a potential car accident. It is crucial to keep both eyes on the road at all times in order to avoid an unwanted tragedy.
Impaired Driving: Impaired driving is perhaps one of the most selfish acts a driver can commit and one of the most avoidable types of accidents altogether. No one should ever get behind the wheel if they have been consuming alcohol or any other sort of illegal substance.
Potential Tardiness: At times, there are drivers who are either late to work, or running behind a scheduled delivery and decide it is a good idea to go above the speed limit.
McAllen Car Accident Attorneys Ready to Seek Justice on Your Behalf!
When a tragedy occurs as a result of a negligent driver making careless mistakes, you deserve to seek justice. Trust in the McAllen car accident lawyers of J.Gonzalez Injury Attorneys to help protect your rights.
Contact J. Gonzalez Injury Attorneys today for a FREE no-obligation consultation!
Source: ABC13