Saturday Night Car Accident Leaves One Dead, Another in Custody
by J. Gonzalez Injury Attorneys | October 16th, 2018 | Auto Accident, News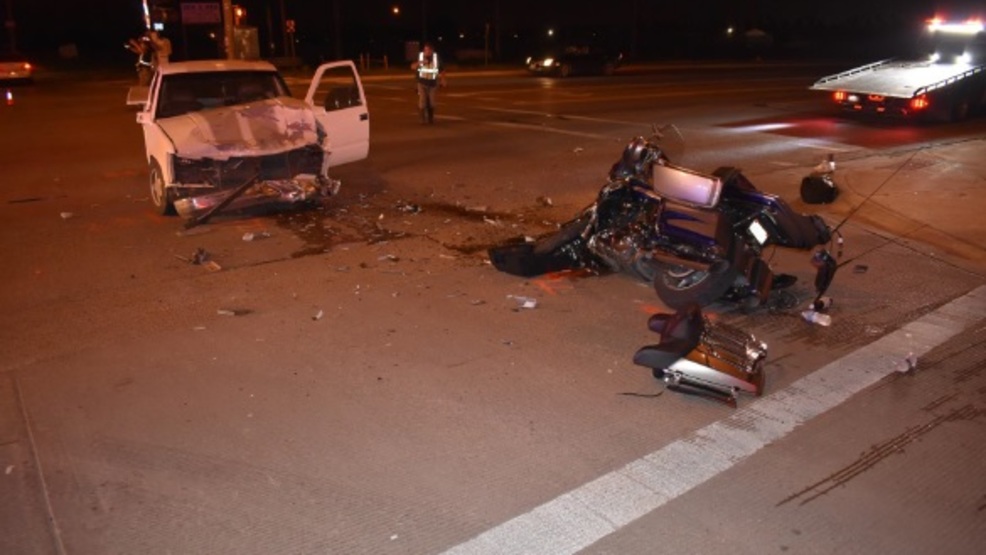 Saturday night turned deadly as one man was taken into custody after a fatal car accident took the life of one woman and sent another man to the hospital.
Details About the Incident
On October 13th, at around 8:30 p.m., a man driving a white Chevrolet pickup failed to yield the right of way to a Harley Davidson motorcycle on the intersection of Victoria Road and Business 83, and ended up causing a fatal crash.
The man driving the Chevrolet pickup was taken in by local authorities on charges of intoxication manslaughter with a vehicle and possession of a controlled substance. The accident killed a 50-year-old woman and sent another man to the hospital for treatment. The survivor is expected to recover.
Motorcycle and Vehicle Accident Statistics
As one could surmise, riding a motorcycle comes with significant safety risks, especially if the rider isn't wearing a helmet. However, the majority of the risk stems from the absence of structural protection traditional passenger vehicles like cars and trucks offer.
According to the National Highway Traffic Safety Administration (NHTSA), you are 37 times more likely to perish in a motorcycle accident than you are in a car accident. In 2016, the NHTSA also conducted a report that found:
5,286 motorcyclists died in 2016, a 5.1 percent rise from the 5,029 that were killed the year prior.
Around 27 percent of motorcyclists killed in 2016 were riding without a valid motorcycle license.
In 2016, it was discovered that motorcycle riders involved in a fatal crash had the highest percentage of alcohol-impaired drivers compared to any other vehicle statistic:

25 percent for motorcyclists
21 percent for passenger cars
20 percent for light trucks
2 percent of large trucks
Still, it is important to note that even though a motorcycle lacks the structural protection that a car has, wearing a helmet is still encouraged and required if you are under the age of 21. For motorcyclists over the age of 21, you must have:
Successfully completed a motorcycle operating training and safety course, or…
Be covered by a health insurance plan that provides medical benefits for injuries that result from a motorcycle accident.
A staggering statistic that the NHTSA found was that an estimated 1,859 motorcyclists' lives were saved because of helmets in 2016, and around 802 more lives could have been saved if all motorcyclists had worn a helmet.
If you, or someone you love, have been involved in a motorcycle accident as a result of another's negligence, do not hesitate to call the auto accident attorneys at J. Gonzalez Injury Attorneys.
With years of experience, our personal injury attorneys can help determine fault and recover the compensation you need to put your life together.
Contact us at our McAllen, Brownsville, or Rio Grande City office to set up your free legal consultation today.
Source: ValleyCentral