Stop Ambulance Chasing in Its Tracks: December is Anti-Barratry Awareness Month
by Amber Cortez | December 18th, 2020 | General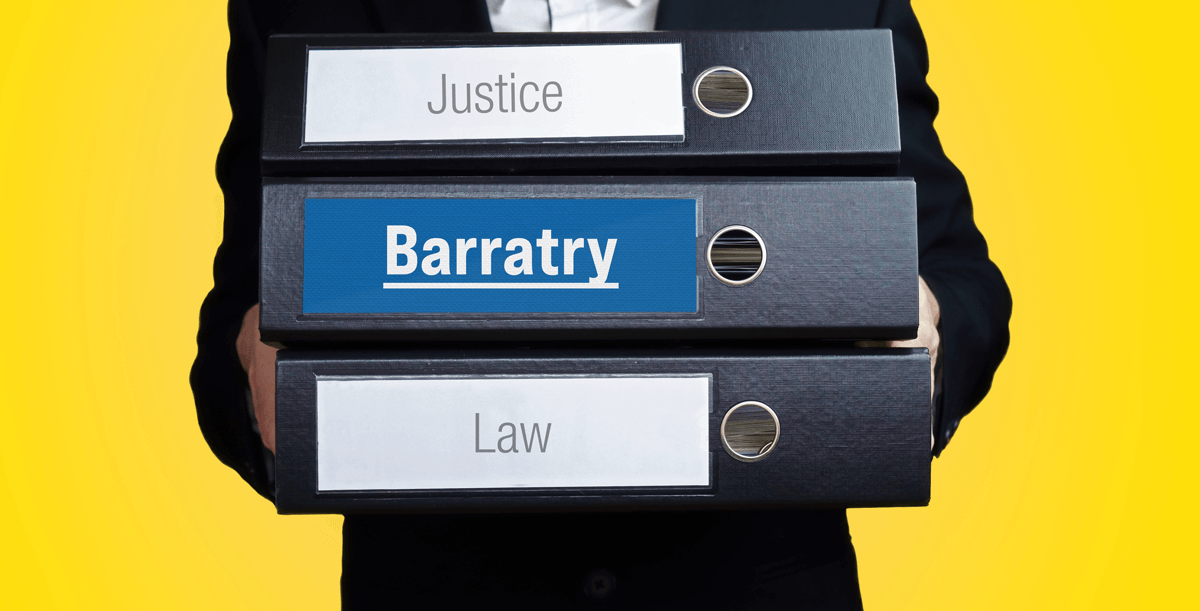 December is a lot more than a month-long holiday celebration. With festivities being a strong focal point during this time, drivers in between destinations will be at a higher risk of getting involved in catastrophic car accidents as a result of other distracted or drunk drivers.
While nobody ever wishes to be involved in a car accident of any kind, especially during the holiday season, it is important for you to willingly seek out and consult a personal injury attorney you trust, and not the other way around.
Unfortunately, there are far too many malicious attorneys that prey upon car accident victims following their car accident and try to take advantage of their power by seeking potential clients that did not consult them in the first place, which is a big no-no.
That's why December is the perfect month to shine a light on this ongoing wrongdoing known as barratry, or ambulance chasing.
The McAllen car accident attorneys of J. Gonzalez Injury Attorneys would like to educate the community on why barratry is huge wrongdoing in the world of law and explain what to do if you or a loved one has encountered an attorney offering services you did not seek.
What Is Barratry?
Barratry is the illegal solicitation by an attorney–or on behalf of an attorney–for the sole purpose of seeking economic benefit shortly after a person was involved in an accident. According to the Texas Penal Code 38.12, the following can count as barratry after an accident if a person, attorney, or representative:
Knowingly institutes a suit or claim that the person has not been authorized to pursue;
Solicits employment, either in person, by phone, or virtually, for himself or another;
Offers a form of payment or advances or promises a lump sum of money or anything of value either to prospective clients or their family members to get them to take their services;
Accepts or agrees to accept money or anything of value to solicit employment.
Other forms of committing barratry include:
An attorney or representative knowingly finances the commission of an offense under Subsection (a);
Invests funds the person knows or believes are intended to further the commission of an offense under Subsection (a);
Is a professional who knowingly accepts employment within the scope of the person's license, registration, or certification that results from the solicitation of employment in violation of Subsection (a).
The only forms of solicitations that are not considered barratry are only if an attorney self-willingly offers their services pro-bono, meaning their services will be provided free of charge or if an attorney already has a pre-existing relationship with a client through a professional acquaintance or family relation.
The Problem With Barratry
When you are involved in a traumatic car accident, perhaps the last thing you need on your plate is for an attorney or a representative to constantly harass you to take their services while you are in a state of recovery.
When you report an accident to either the local authorities or medical professionals, uncertified individuals or agencies can grab ahold of your personal information and potentially sell it to law firms in an attempt to contact you and sell their services, which is a big invasion of privacy and extremely illegal.
While it is recommended to seek legal help after an accident, you are not necessarily forced to do so as it is a very personal decision that requires an adequate, in-depth look in regards to finding the right attorney that suits your needs well that will take on your case.
What to Do If You Experience Illegal Solicitation
In the event in which you are encountered by an attorney or a representative who is offering legal services that you did not ask for, it is crucial to take note of the following:
The time, date, place, and/or form in which the encounter took place.
Evidence such as business cards, digital phone logs, text messages, emails, or any other form of information or communication that indicates an illegal encounter took place.
A grievance of the encounter filed on your behalf to either your local authorities or the State Bar of Texas.
The art of practicing personal injury law is founded upon and whole-heartedly embraces helping victims overcome devastating times, and barratry does the exact opposite. It is crucial that it is conducted in a non-intrusive and legal manner.
The McAllen car accident attorneys of J. Gonzalez Injury Attorneys take great pride in helping victims of personal injury the right way, and we don't tolerate "opportunistic" attorneys and paralegals trying to hassle personal injury victims during times of suffering only for profit.
Our attorneys will work hard on your behalf to obtain the compensation you are entitled to, setting a positive example of how experienced attorneys should conduct themselves to victims seeking their help in a court of law.
If you or a loved one has been illegally solicited by an attorney immediately after a personal injury accident, do not hesitate to get in contact with J. Gonzalez Injury Attorneys.