Sullivan City Auto-Pedestrian Accident
by J. Gonzalez Injury Attorneys | October 17th, 2019 | Auto Accident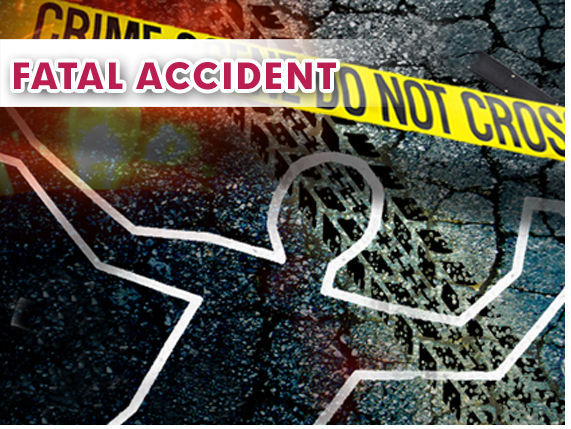 On the morning of October 12th, at approximately 6:30 am, an auto-pedestrian accident occurred that left one victim dead near Sullivan City on the westbound lanes of Expressway 83 north of FM 886.
Details About the Incident
The pedestrian was with a group of other unspecified individuals that were on the southbound side of the expressway and were attempting to cross over into the northbound side when the victim got struck by a black truck.
The driver of the vehicle immediately notified the police of the accident, but as soon as authorities tried to reach out for medical assistance, the victim was deceased.
The whereabouts of the other individuals are unknown at this time.
Knowing someone you love whose life was cut short due to a fatal car accident can be absolutely devastating. Our Rio Grande City personal injury attorney, Jesse Gonzalez of J.Gonzalez Injury Attorneys, wants to remind you of some of the essential rules and safety tips both drivers and pedestrians need to know to avoid tragic accidents for the remainder of the fall season and beyond.
Driver's Awareness 
After Halloween and Dia de Los Muertos have passed, we will all have to move our clocks one hour forward as Daylight Savings comes to an end. Whoever is behind the wheel has a larger responsibility to be more alert and aware of their surroundings as they drive during potentially earlier, darker nights.
Therefore, a driver should take the following into consideration:
Cut off potential distractions

– Five seconds is the average time a distracted driver spends using their phone. That's enough time to cause a deadly accident. Putting away your electronic devices, as well as refraining from eating and other related distractions, will keep you focused on the road.

Refrain from driving intoxicated

– No matter how much you or a friend of yours might drink, don't get behind the wheel. Consider planning ahead by having a designated driver or use a ride-share app to get you home safely instead.

Take driving conditions into consideration – 

As fall turns into winter, you might experience more rain, colder temperatures, and perhaps even snow depending on where you live across the state. It is crucial to be aware of any potential dangers on the road if the weather is questionable to drive in. Know how fast your vehicle is able to respond when it comes to braking, and Travel at the appropriate speed that matches the weather conditions, especially at night.

Staying alert for pedestrians

– No matter how many times you've driven around, there is always a chance for pedestrians to suddenly appear in front of your vehicle. Always give pedestrians the right of way when applicable, and look both ways to spot any bikers, joggers, or any other people that are walking through the sidewalks, especially near neighborhoods and school zones.
As for fellow pedestrians, there are a few rules that apply to them as well for the sake of their own safety. 
Make yourself visible –

Whether you are casually walking, jogging, or riding a bike, it is important to wear some sort of reflective gear. Having reflective lights on your bike can also save your life as it gets darker.
Sidewalks/Crosswalks –

The safest thing you can do is use the sidewalk. Some roads or areas might not always have sidewalks, so the best thing to do in this case is to walk towards the far side of the road facing traffic. If you need to cross the street at a crosswalk, make sure to look both ways even if you are given the go-ahead from the pedestrian signal.
Distractions –

Avoid any horseplaying or the use of electronics when attempting to cross the road. You need both your eyes and your ears to make sure you are in the clear before you safely cross over to the other side. 
Follow the rules –

Traffic signs and signals are placed for a reason. Avoid jaywalking at all times as that puts yourself and the driver in a dangerous position. 
Know somebody that has suffered a serious injury due to a serious car accident? Jesse Gonzalez, the Rio Grande City personal injury attorney at J.Gonzalez Injury Attorneys, has successfully settled millions over the years in personal injury claims. 
Our trusted attorneys will not rest until you have received the rightful justice and proper compensation and treatment for all of your personal injuries.
Contact our office today at any of our McAllen, Brownsville, and Rio Grande City locations to schedule your FREE no-obligation legal consultation today.
Source: The Monitor