The Dangers of Driving in Severe Freezing Conditions in Texas
by J. Gonzalez Injury Attorneys | February 24th, 2021 | Auto Accident, Bus Accidents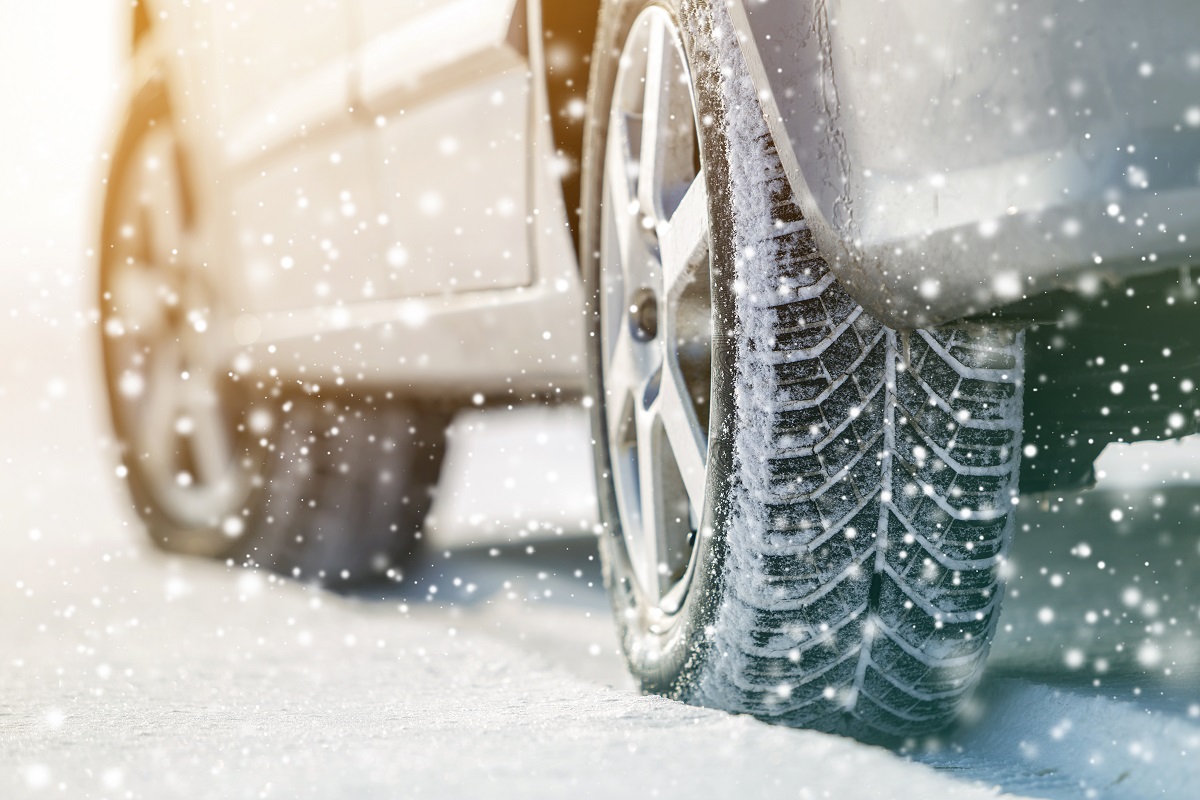 Texas just experienced a destructive and unprecedented winter storm, and many Texans were unfamiliar with how dangerous driving could be on roads covered with black ice and sleet.
Severe accidents and pile-ups were reported state-wide over the past week as a result of winter weather conditions. While Texas rebuilds from the devastating weather, it's as important as ever to educate yourself on what can happen in a weather-related accident and to understand what legal options you may have in the event of a catastrophic car accident caused by inclement weather.  
McAllen lawyer Jesse Gonzalez and his team at J. Gonzalez Injury Attorneys would like to inform our community members on the importance of being prepared for driving in winter weather conditions. 
What the Numbers Show Regarding Weather-Related Accidents
Whether it's driving in a thunderstorm, hailstorm, or unprecedented freezing conditions, driving in bad weather can be extremely risky and can quickly lead to a catastrophic accident if drivers are not being cautious. 
According to a study conducted by the United States Federal Highway Administration, there are an estimated 116,800 injuries and 1,300 fatalities annually as a direct result of snowy, slushy, or icy pavement. The same report noted an estimated 900 fatalities and 76,000 injuries due to sleet and snowy road conditions.
Closer to home, Texas saw a total of 560,952 weather-related accidents in 2019 in which 3,288 individuals were killed.
Types of Injuries Suffered in Weather-Related Accidents
Some of the most commonly reported injuries suffered in weather-related accidents include but not limited to:
Whiplash

Spinal cord injuries

Neck injuries

Paralysis

Broken bones/limbs

Head trauma

Muscle sprains

Cuts

Traumatic brain injuries (TBIs)
How an Attorney Can Help After an Accident
While it is important to take time to heal, it is vital to seek out legal guidance from an experienced car accident attorney as soon as possible. 
According to Texas Transportation Code §545.351, if a driver fails to adjust their speed during inclement weather and causes an accident, they may be liable for any damages suffered by other parties. 
A dependable McAllen car accident attorney can help you file an accident claim and help to evaluate what legal options are available so that you can secure justice and compensation for the losses you have suffered.
It is important to note that under the Texas statute of limitations, you must file a claim within two (2) years, starting from the date on which your accident occurred.
Important Tips to Keep in Mind When Driving in Severe Conditions
While it is highly recommended to stay sheltered inside your home during harsh weather conditions, if you must drive, it is important to keep the following safety tips in mind:
Check vehicle for any faulty components:

Before heading out, check to ensure that all your vehicle equipment is functioning correctly. Always check your brakes and lights, and make sure your tires are properly inflated.

Defog your windows:

One of the biggest factors in weather-related accidents tends to be lack of visibility when driving. Utilizing your windshield wipers and internal heater can help clear out any visibility issues when driving through a storm or other type of severe weather.

Avoid sudden braking:

As icy roads tend to be slippery, it is important to drive as carefully and slowly as possible. Slamming on your brakes can lead to them locking and you losing the ability to control your vehicle. 

Carry an emergency kit:

Carrying an emergency tool bag can go a long way in the case of an unexpected situation. Your emergency kit should include a flashlight, jumper cables, ice scrapers, anti-freeze, blankets, and batteries.
The RGV's Top Lawyer Ready to Deliver Justice When You Need It Most!
Having an exceptional lawyer on your side can make all the difference in the world. 
The McAllen car accident lawyers of J.Gonzalez Injury Attorneys are here to help you seek justice for your injuries and the damages you have suffered. We will fight viciously in order to help you secure the financial recovery you need to begin the healing process. 
Injured in a severe weather accident caused by a negligent driver? Contact J. Gonzalez Injury Attorneys today for a FREE virtual consultation!