When to Reach out to an Attorney After a Car Accident
by J. Gonzalez Injury Attorneys | May 7th, 2019 | Legal Representation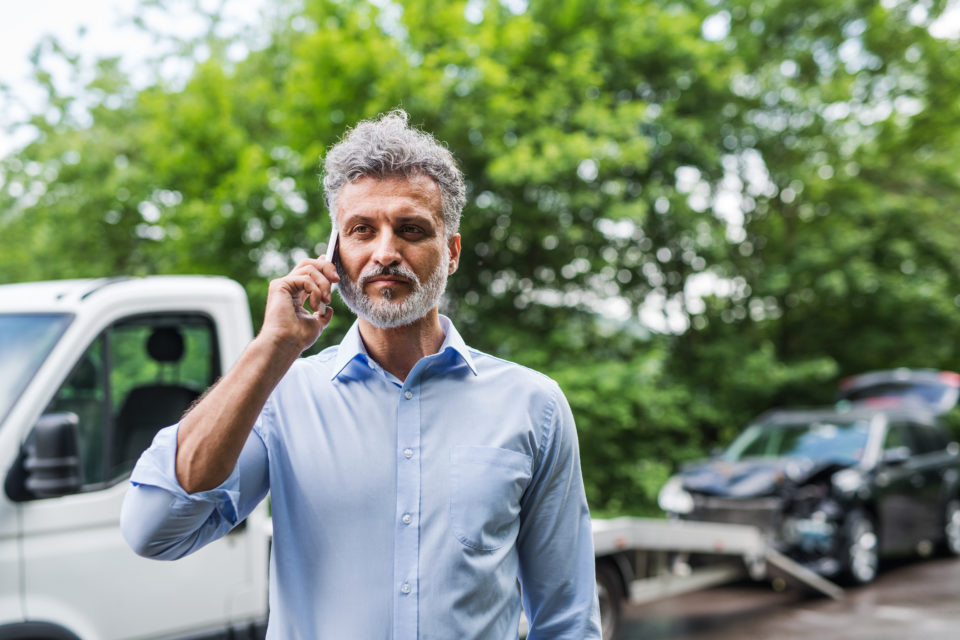 Car accidents are unpleasant for everyone. Not only can a serious wreck lead to physical injuries but they also come with hefty property damage and financial burdens.
In the heat of the moment, it can be difficult for the victim of a car accident to know exactly what to do or how to handle the situation without placing themselves in a legally liable position.
There are plenty of questions that can arise, with one of those being, "At what point should I reach out to an attorney?"
If you have been the victim of a serious car accident and are unsure of when to contact an attorney, or even whether you should, then please consider the following information provided to you by the experienced McAllen J. Gonzalez Injury Attorneys.
"I was involved in an accident, what do I do now?"
First things first, make sure whoever was in the vehicle at the time the incident is not injured – including yourself. Keep in mind that the adrenaline rush of being in an accident may numb some of the physical pain, so it is generally in your best interest to seek out medical treatment after a car wreck to ensure your health.
For instance, soft tissue injuries, like whiplash, may take a few days to really become noticeable.
That's why visiting a doctor soon after an accident is so important. Not only do you benefit from medical treatment, you are also able to secure medical documentation that can be used down the road if you choose to file a claim against the negligent party who caused the accident.
The more evidence you have, the higher the likelihood of receiving a fair settlement. If possible, take photographs of the scene of the accident including photos of your car and the cars of the other parties involved. Try to secure eye witness testimony as well, and don't forget to secure the police report. All this documentation will prove to be exceedingly helpful should you file a lawsuit for negligence.  
In a case of negligence, the plaintiff must prove that the defendant was driving irresponsibly or in some negligent manner without due diligence.
When to Contact an Attorney
To answer the initial question, it is never too early to reach out to the trustworthy McAllen car accident and personal injury lawyers of J. Gonzalez Injury Attorneys – especially when it comes to negligence.
It benefits you to have an experienced and qualified attorney from the very beginning of your ordeal so that they can accurately represent you in your dealings with insurance adjusters. Unfortunately, insurance companies have a habit of "misinterpreting" the words of those who deserve honest care.  
Do not, by any means, give a statement to an insurance company BEFORE consulting your attorney. Their only concern is for you to accept the lowest settlement they offer or even to place liability on you so that they do not have to pay out what is rightfully owed to you.
Our dedicated attorney can help you to properly deal with insurance companies and their adjusters so that you receive the fair settlement you are entitled to.
Once you get in touch with our McAllen car accident attorney, provide them with all of the information and documentation you have secured. Our team can help you to secure additional evidence as needed.
With years worth of experience dedicated to serving the residents of McAllen, J. Gonzalez Injury Attorneys understand exactly what it takes to get you the results you deserve. We will fight tooth and nail to help you secure the justice and financial recovery you need to right the wrongs that have been done to you.   
Contact us

today at any of our McAllen, Brownsville, or Rio Grande City offices to set up your FREE legal consultation.