1 Man Dead After a Car Accident Involving Houston PD
by J. Gonzalez Injury Attorneys | November 28th, 2020 | Auto Accident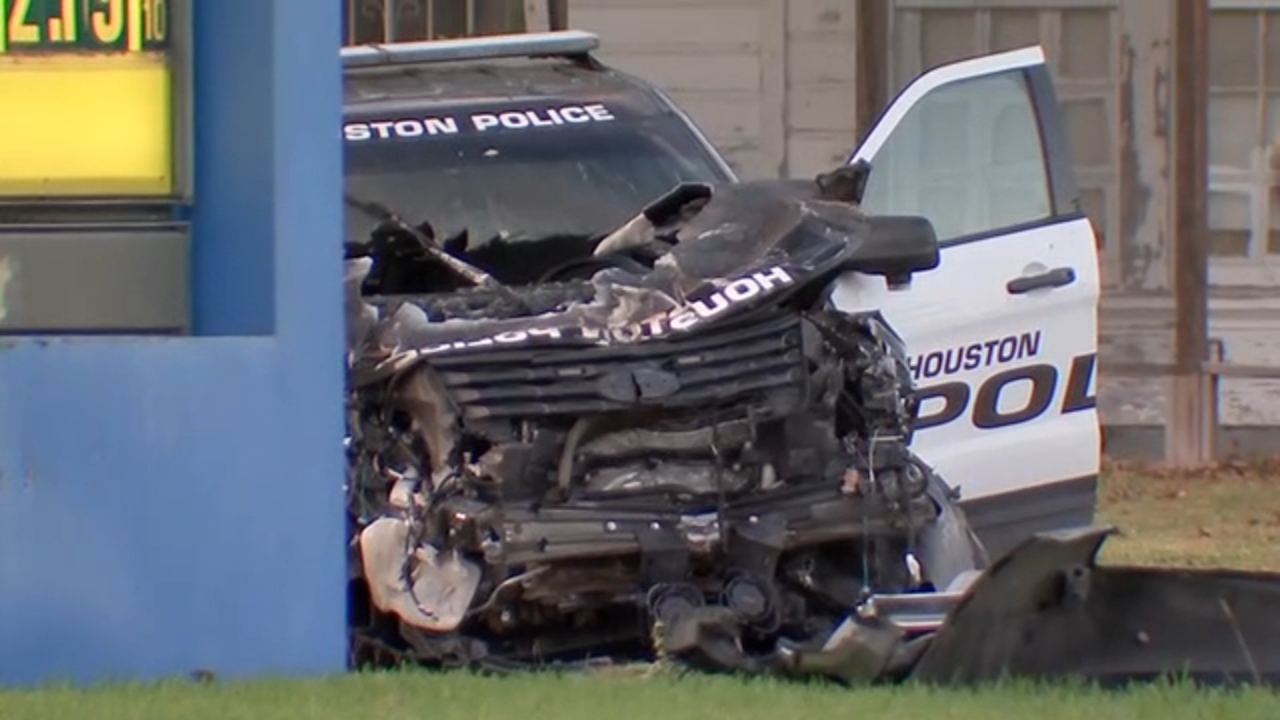 On the afternoon of Saturday, November 21st, a 71-year-old man died after being involved in a serious collision with a Houston Police Department patrol vehicle near Trinity Gardens in Northeast Houston.
Details About the Car Accident
According to local authorities, the incident occurred at approximately 3:35 p.m. at Ley road. The man driving a black Cadillac vehicle was crossing the intersection between Darien Street and Ley Road. As he was crossing down, a Houston PD vehicle was headed westbound towards Ley road and crashed into the Cadillac.
The impact sent the Cadillac flying into a gas station parking lot where the driver was pronounced dead shortly after being rushed to the nearest hospital.
The two officers involved in the collision were taken to the nearest hospital and did not suffer any significant injuries. Eyewitnesses say that the police vehicle was excessively speeding without any sirens or any other form of indication.
Lethal Texas-Based Speeding Accident Statistics
Excessive speeding is known to be the leading cause of death across U.S. roadways, and over 20 years, speeding-related accidents have accounted for approximately one-third of all U.S. traffic-related fatalities. In fact, there was a total reported death toll of 9,378 individuals across the nation as a direct result of excessive speeding in 2018 alone.
More recently in 2019, the state of Texas experienced a total of 284 excessive speeding fatalities, which accounted for 7.8% of the state's traffic fatalities that same year.
Harris County, the county surrounding Houston, experienced approximately 1,540 speeding-related accidents in 2019, and out of those accidents there were:
258 accidents where 480 individuals suffered possible injuries.
177 accidents where 283 individuals suffered non-incapacitating injuries.
94 accidents where 126 individuals suffered suspected serious injuries.
68 fatal accidents, in which 75 individuals lost their life.
What to Do in the Event of a Car Accident
In the event of an unexpected car accident, taking the following steps will play a pivotal role in seeking legal justice and financial recovery to cover the cost of any injuries and physical damages sustained:
Check for any visible injuries from your end or from your fellow passengers. Some serious injuries won't become noticeable immediately after a car accident and may take up to several hours to even days to fully affect you.
Call 911 and let them know of the whereabouts of the car accident that just occurred, including the exact street names and intersections.
Collect any important information or evidence that you can, including:

Any photographs and video footage relating to the accident, including any photos or video showcasing the injury, vehicle and property damages, and the car accident scene itself.
The at-fault party's contact information, including their full legal name, phone number, vehicle model, insurance information, and license plate number.
The police and incident report once it becomes available.
All medical documentation regarding the accident, including any medical records pointing the injuries sustained to the car accident, receipts, prescribed medicine, rehabilitation notes, and hospital bills that were given.

Consult with an experienced attorney such as the McAllen car accident lawyer of J. Gonzalez Injury Attorneys in order to get started on a car accident claim as the Texas statute of limitations will only allow you to do so within a two (2) year period.
In the event of an unexpected tragedy like a car accident that can turn your life upside down, getting in touch with the McAllen car accident attorney of J. Gonzalez Injury Attorneys will be the first step into seeking the recovery you deserve.
Relief for Your Car Accident is a Consultation Away! Contact J. Gonzalez Injury Attorneys today for a FREE no-obligation consultation!