The Rio Grande Valley lawyers of J. Gonzalez Injury Attorneys understand that a serious car accident can leave you dealing with tremendous amounts of physical, financial, and emotional damages.
The physical and property damages suffered in an auto accident can be especially terrifying as they can lead to permanent health problems and extensive medical bills. Your car accident and injuries should be taken seriously, and at J. Gonzalez Injury Attorneys, we provide the attention and legal counseling your claim deserves from our car accident lawyers.
If you are ready to start on the road to recovery, then do not wait to call us at (956) 420-7328 to schedule a FREE consultation with one of our compassionate and experienced car accident attorneys.
Justice and compensation are on their way when you choose J. Gonzalez Injury Attorneys
J. Gonzalez Personal Injury Attorneys Deliver Results
---
At J. Gonzalez Injury Attorneys, our South Texas lawyer understands that every car accident is a unique case that requires skill and innovation to overcome any challenges that may arise. We can handle any size claim and are not afraid to take your case to court if necessary. Our car accident lawyers will not accept a minimal settlement but will fight for everything you deserve.
We have a wide range of experience handling car accident cases that include:
Accidents involving drivers under the influence of drugs or alcohol
Hit-and-run accidents
Multi-vehicle accidents
Rear-end collisions
Distracted driving accidents
Accidents involving uninsured/underinsured drivers
Motorcycle accidents
Commercial vehicle accidents
Rollover accidents
Wrongful death car accidents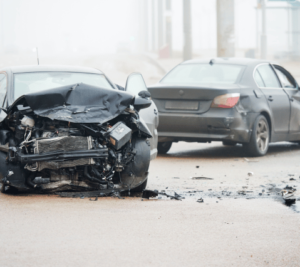 J. Gonzalez Injury Attorneys have recovered millions of dollars in compensation for our clients. Our track record speaks for itself and we are ready to put our skills to use for you.
Common Car Accident Injuries Victims Suffer
---
There are many factors that affect the type of injury you may suffer in a car accident including:
Where you were seated in the vehicle during the time of the accident.
Whether or not a seatbelt was worn.
The angle at which the car was hit (ex. rear, side, or front).
The direction you were facing at the time of the collision.
The speed at which the accident occurred.
Whether or not airbags deployed.
Just as every accident has its own specific circumstances, the type of injury an individual will suffer varies as well. Because of the speed and force of impact in an auto accident, victims may deal with very serious – and permanent – injuries that can include but are not limited to: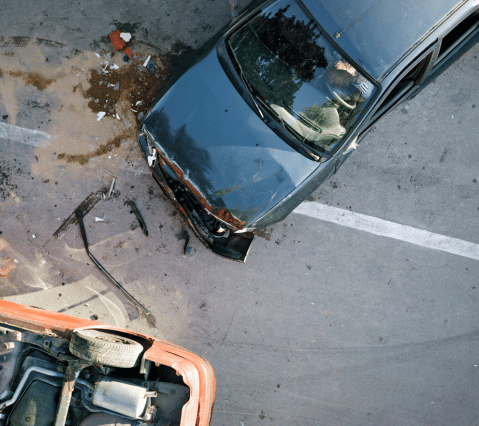 Contusions
Soft tissue injuries
Broken bones
Scrapes and cuts from broken glass
Neck and back injuries (whiplash)
Injuries to the chest including fractures to the rib or sternum
Facial injuries
Head injuries
Internal bleed
Concussions
Brain injuries
Trauma to internal organs
Emotional and psychological trauma
Chronic pain
Wrongful death
If you have been injured in an accident in the Rio Grande Valley it is absolutely vital to your health and well being that you seek medical care immediately. Do NOT assume that your injury is not serious. Many injuries can take hours or even days before the full effects are felt.
What to Do If You Have Been in a Car Accident
---
Being involved in a car accident can be a scary experience. Even if you are not seriously injured, the confusion of the event can make it difficult for you to take the right steps. However, it is important that you remain calm and composed in order to not negatively affect your claim.
Following a car accident, you should:
1.-Get Medical Treatment – If you have been injured in an accident, the first step you need to take is to seek medical treatment. Your health is the most important thing.
2.-Collect Information From Other Drivers – If you are uninjured, in a safe location away from traffic, and can safely do so, begin to collect information from the other parties involved. Important information to collect includes:
Names and contact information of the other drivers involved in the accident.
Insurance information from the other drivers.
Driver's license information from the other parties.
License plate numbers, as well as make, year, and model of the other vehicles involved.
If possible, take pictures of road conditions, signs, skid marks, and the other cars involved.
3.-During/After Medical Treatment – If you seek medical treatment, you should:
Be honest with your doctor and inform them of any previous injuries.
Make sure to follow the treatment plan as prescribed including taking all medications.
Do NOT stop treatment until your doctor has allowed you.
Attend all follow-up medical appointments.
4.-Collect Important Documentation – Important pieces of evidence include:
Police reports.
Medical reports.
Hospital bills.
Pay stubs.
Photos of the accident and your injuries.
Keep a journal where you take notes of your injuries, how they have affected you, your treatment process, and other important information about your situation.
5.-Act Quickly and Contact J. Gonzalez Injury Attorneys – The state of Texas has a two (2) year time limit during which you may file a claim against the party that caused your injuries. Failing to file within this type forfeits your chances of securing compensation. The sooner you seek out legal counsel, the better for your claim.
What You Need to Know About Texas Comparative Negligence Laws
---
The State of Texas upholds 'Modified Comparative Fault', which bars compensation if an individual's liability rests at or above 51 percent. This means that if you contributed more 51 percent of fault in your accident, compensation may be forfeited.If you are less than 50 percent accountable for causing the accident, you may be eligible for compensation that is reduced by the percentage of fault you held.
For example, if you are 20 percent liable in an accident where damages incurred to $100,000, then you will only be eligible for $80,000 of that compensation.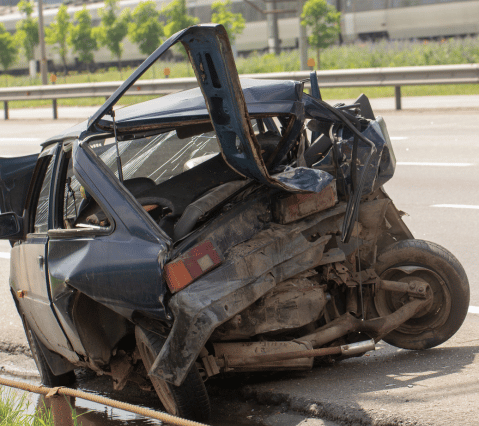 >
Common Causes of Car Accidents
All drivers are responsible for avoiding causing an accident. This is known as duty of care. When a driver fails to uphold this duty, they can become legally liable for any accident that takes place.
While negligent driving is a general cause of car accidents, there are many specific reasons that accidents happen, including but not limited to:
Adverse Weather Conditions – Rain, fog, slippery roads, and low visibility can affect drivers in South Texas. These bad weather conditions can easily lead to accidents.
Speeding and Other Forms of Negligent Driving – Speeding is one of the top causes of car accidents. When a driver is speeding, dangerously switching lanes, and just generally driving in a negligent manner, this can cause an accident.
Cell Phone Use/Texting – The use of cell phones on Texas roads has made our roads much more dangerous. While it is illegal to drive and text, many people still do so. This is one of the leading causes of collisions in Texas and throughout the nation.
Intoxicated Drivers – Whether under the influence of alcohol or drugs, an intoxicated driver puts the lives of all other drivers in danger, as well as their own. Never drink and drive.
Distracted Driving – Eating, putting on makeup, focusing on the GPS, or other forms of distracted driving can lead to a car accident.
The legal aspects of a car accident can become complex and convoluted, especially when multiple vehicles are involved. Because of this, it is in your best interest to seek the guidance of a qualified Rio Grande Valley car accident attorney who can effectively uncover who the at-fault party is and hold them accountable.
Compensation J. Gonzalez Injury Attorneys Can Help You Recover
A car wreck can come with heavy financial burdens. Not only are you dealing with property damage but also the costs of medical treatment. If your injuries stop you from working, then you can begin to suffer major financial issues.
Because of this, your dependable attorneys at J. Gonzalez Injury Attorneys will fight hard to help you secure full and fair compensation for the damages you have suffered.
Medical Expenses – Compensation will be provided to cover the costs of medical care related to the injuries you suffered, including past, present, and future medical care costs.
Loss of Earnings – Any wages lost from your inability to work or any reduction in wages can be recovered.
Disfigurement – These damages are paid out when a major alteration to your physical appearance affects your ability to live a "normal life."
Loss of Quality of Life – These damages are paid out when you are no longer able to enjoy physical activities, personal relationships, and other aspects of life.
Emotional Distress – These damages cover major psychological damage to the injured party (ex. anxiety or depression).
Loss of consortium – When your relationships with your spouse or children are negatively affected, these damages may be paid out.
If you should happen to lose a loved one in a car accident, our law firm can also help to recover damages for:
Funeral and burial expenses.
Property damages.
Loss of services which include activities and household services your loved one will no longer be able to perform.
You deserve justice. Do not let your pain go unanswered. Contact the J. Gonzalez Injury Attorneys today at 1-800-CAR-CRASH.