The results of a personal injury accident can leave a heavy burden on the shoulders of a victim and their family. Millions of Americans are suffering from accidents caused by the negligence of others and often, unfortunately, waive their rights to seek out compensation from those who harmed them.
The Rio Grande Valley personal injury attorneys of J. Gonzalez Injury Attorneys take great pride in righting the wrongs done to innocent victims who do not have the ability to stand up for themselves. For over a decade, we have fought to earn our clients' full and fair compensation, and we have the accolades to prove it.
If you or a loved one have fallen victim to a catastrophic accident contact our personal injury lawyers at any of our Brownsville, Harlingen, Weslaco, McAllen, Rio Grande City, and Edinburg (coming soon) offices to set up your FREE legal consultation with one of the best personal injury lawyers in the RGV.
---
Personal Injuries: A Growing Problem
According to the National Safety Council (NSC), 224,935 people died in 2021 due to injuries that were preventable. This was a 11.9 percent increase from 2020's numbers, which was totaled at 200,955 injuries.
In 1992, the number of deaths from preventable injuries was 86,777. This means that in a 25-year span, deaths related to preventable injuries have skyrocketed by 159 percent.
Sadly, this number doesn't include non-fatal injuries.
In 2021 alone, over 62 million people sustained non-fatal injuries. That's one out of five people that went to the emergency room to get treatment for injuries stemming from a personal injury accident.
This was a 11.9 percent increase from 2020's total and a 99 percent increase from 1992.
The NSC also found that personal injury accidents caused roughly $1.25 billion in costs in 2017.
Types of Personal Injury Accidents
---
For every type of accident, whether it be a car accident, dog attack, or slip and fall, there are a number of injuries that can occur. If you are unfortunate enough to suffer through this type of traumatic event, you will need strong representation personal injury lawyers, in order to secure compensation to help cover the damages you have suffered.
At J. Gonzalez Injury Attorneys, we work hard to earn the trust of individuals who have suffered:
Car accidents
Slip and fall incidents
Product liability
Defective products
Nursing home abuse and neglect
Premises liability
Toxic substances
Medical malpractice
Dog bites
If you have suffered a catastrophic injury as the result of another party's negligence, you deserve to seek out justice and compensation to recover. Contact our Rio Grande Valley personal injury attorneys today to learn more about your legal options.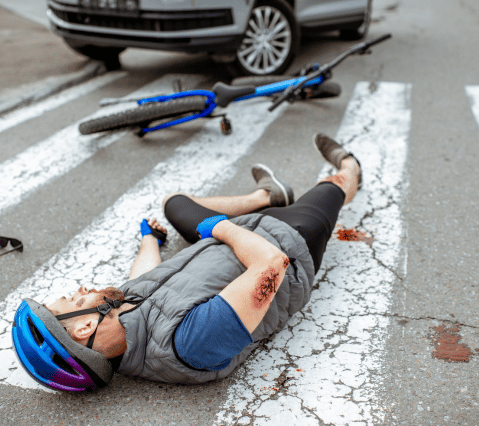 Common Injuries Suffered in a Personal Injury Case
Individuals who fall victim to an accident can suffer a wide range of personal injuries. There are a wide number of factors that play a role in the type of injury sustained.
Common injuries include:
Car/Truck Accident Injuries
Contusions
Soft tissue injuries
Broken bones
Scrapes and cuts
Neck and back injuries
Injuries to the chest
Head injuries
Trauma to internal organs
Emotional and psychological trauma
Chronic pain
Wrongful death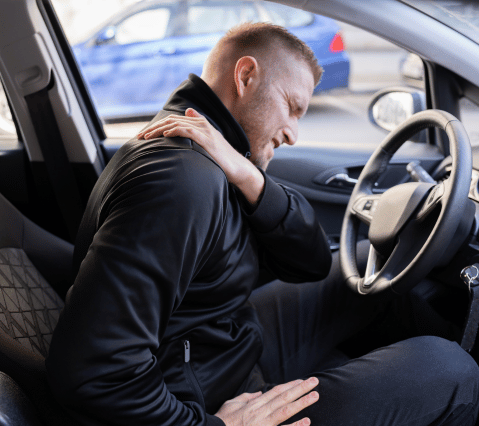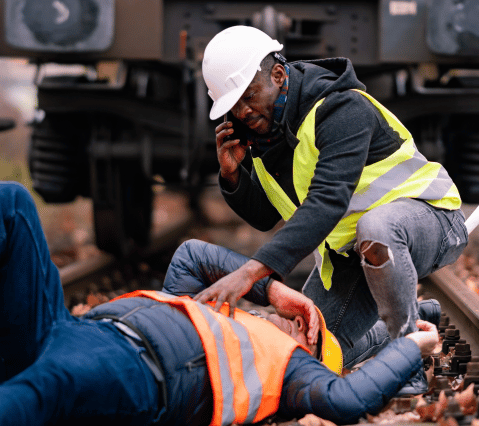 Premises Liability Accidents (i.e. Slip & Fall)
Concussion
Head and neck injuries
Broken bones
Soft tissue injuries
Hip and pelvis injuries
Spinal cord injuries
Wrongful death
Workplace Injuries
Cuts and lacerations
Broken bones
Neck and back injuries
Soft tissue injuries
Sprains and strains
Puncture wounds
Chemical burns
Latent injuries (i.e. cancer or lung disease)
Amputations
Disfigurement
Spinal cord injuries
Traumatic brain injuries
Wrongful death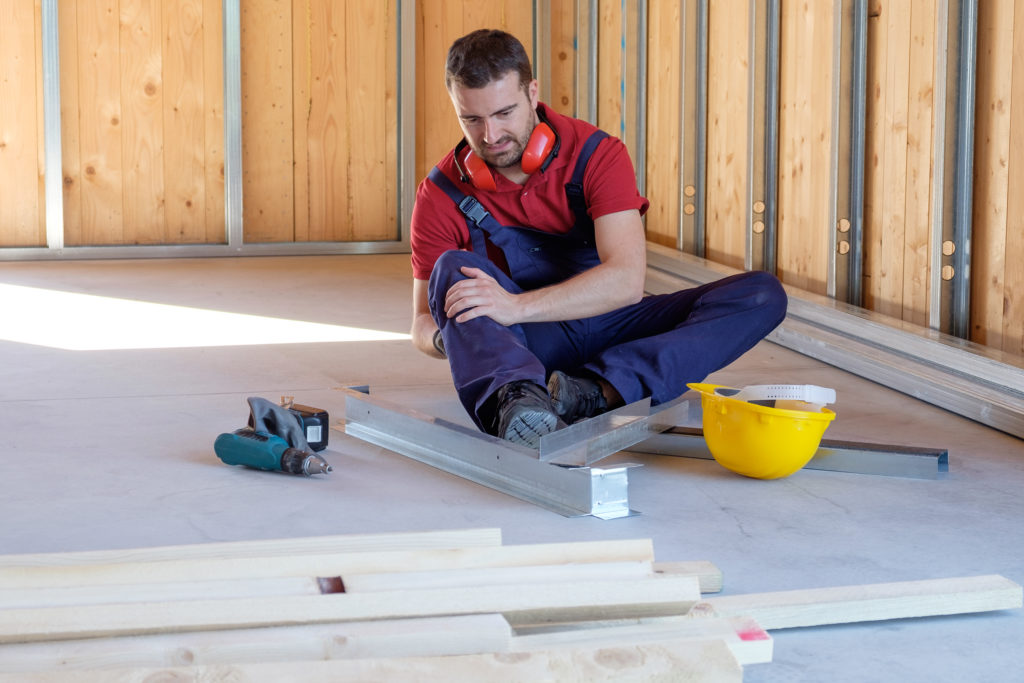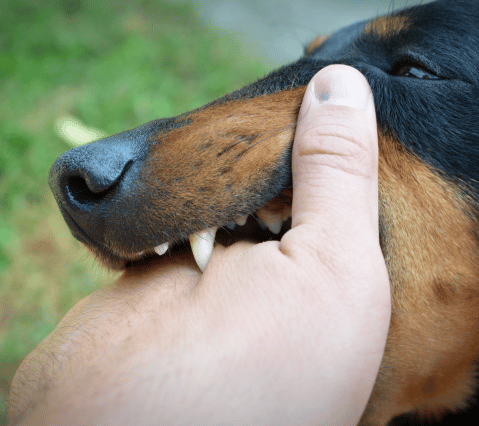 In Dog Attacks
Scarring
Puncture wounds
Head or brain injuries
Broken bones
Emotional trauma
Wrongful death
While this is not a complete list of all personal injuries you may suffer from, they do highlight the wide array of damages you may endure.
---
What Kinds of Damages Can I Obtain in My Personal Injury Claim?
Compensation is meant to help a victim cover medical expenses, property damage repairs, and other types of expenses incurred as a result of the personal injury they have suffered.
A victim that files a legitimate personal injury claim may be able to recover:
Compensatory Damages – These types of damages covers a wide array of present and future expenses. Compensatory damages include:
Actual – This group covers medical expenses and lost wages.
General – This group covers physical pain, pain and suffering, and mental anguish.
Punitive Damages – Winning these types of damages is meant as a form of punishment to the party responsible for the negligent or intentional actions that caused your personal injury. State law may limit the amount of punitive damages you may suffer.
Attorney Fees and Court Costs – These damages cover the costs for legal representation that are incurred by the plaintiff.
Our experienced and dedicated Rio Grande Valley attorneys will fight hard to secure compensation to help you cover:
Medical Expenses – Costly medical expenses can leave a victim of a personal injury accident drowning in debt. When you file a personal claim with our legal team, you are filing a claim that aims to cover current medical expenses, future medical expenses, and rehabilitation costs associated with your injury.
Property Damage – Receiving this type of compensation if you win your claim helps you recover property repair costs (i.e. car repair costs after an accident).
Pain and Suffering – These damages are meant to cover quality of life changes. To do this, lawyers often reach out to qualified experts to get a better understanding of the severity these damages, how they have affected you, and to provide expert witness testimony if necessary.
Emotional Distress and Trauma – Emotional and mental scarring is a common injury that is sustained because of a personal injury accident. Compensation for emotional trauma can help you secure the counseling and rehabilitative services you need.
Lost Wages, Income, and Future Earnings – When you are injured in a personal injury accident, you may be out of work for an extended amount of time. This compensation covers lost wages should the victim not be able to return to work – either permanently or for an extended amount of time.
Loss of Consortium – Personal injury accidents don't only affect the victim; they affect the loved ones of the victim as well. When an injury affects your relationship with loved ones, you may be able to recover compensation for this.
Securing compensation takes a personal injury lawyer that has extensive experience in personal injury law. Enlist the aid of J. Gonzalez Injury Attorneys to get your life back on track.
Why Choose J. Gonzalez Injury Attorneys for Your Personal Injury Claim?
With J. Gonzalez Injury Attorneys, you get the benefit of working with attorney Jesse Gonzalez, a distinguished personal injury lawyer born and raised in the Rio Grande Valley. His roots are deep in the region and he wants to give back to the community that has given him so much.
Our law firm is eager to help those who do not have the ability to stand up for themselves against those who harmed them. For years, we have prided ourselves in being that resounding voice that brings these liable parties to justice and our ability to help mend the lives of those that have been betrayed, hurt, and tossed aside.
If you or a loved one have fallen victim to a catastrophic personal injury, trust in the dependable Rio Grande Valley lawyers of J. Gonzalez Injury Attorney to get you the results you deserve. Contact us at (956) 420-7328 .
Don't let the burdens of a personal injury accident ruin your life. The J. Gonzalez Injury Attorneys will fight for the compensation you are entitled to – whether it can be settled in or out of the courtroom. Take a step in the right direction and put your life back on track today. Contact our office in McAllen for more information about our comprehensive legal services.