Imagine stepping into your favorite store, and while you browse through the aisles, you slip on water left over from mopping and really hurt your knee. Unfortunately, there wasn't a cautionary sign and none of the employees or managers warned you.
This type of scenario is quite common and affects millions of Americans, and because of this, laws have been created to ensure visitor safety. If a property owner fails to abide by these laws, they could be held liable for negligence.
If you have fallen victim to an accident on someone else's property, you need a strong legal team to help fight for fair compensation.
You need the McAllen premises liability lawyers of J. Gonzalez Injury Attorneys.
Contact the J. Gonzalez Injury Attorneys for premise liability lawyer at any of our law offices in McAllen, Brownsville, or Rio Grande City today to schedule your FREE legal consultation.
What is Premise Liability?
Premise liability is a branch of law that covers cases involving incidents that occur because of unsafe or defective conditions that exist on a piece of property. Under local, state, and federal law, all property owners have an obligation to keep visitors safe.
To abide by these laws, property owners must make an effort to maintain a safe environment. Failure to do so can result in a lawsuit where a premise liability lawyer will have to determine what kind of negligence occurred and prove that:
A certain condition on the defendant's property posed a serious risk of injury.
The property owner should have been aware of these dangers through proper inspection.
The property owner failed to fix or repair the dangerous condition even after knowing of the issue.
Texas law recognizes the following categories of visitors:
Invitee: This individual is given express or implied permission to be on the property. Invitees include people such as retail clients and workers.
Licensee: A licensee is a person who has no contractual relation with the property owner but has express or implicit permission to be on the property. Licensees include individuals such as social guests at a residence.
Trespasser: This is a person who does not have express or implied permission to be on a property. While trespassers typically do not have the right to file a claim, a property owner cannot lawfully prepare pitfalls or traps for a trespasser in order to harm them.
In Texas, you have a two (2) year deadline for filing a premises liability claim. Failure to file within this time frame essentially means forfeiting your rights to file a claim.
One thing to keep in mind, also, is that insurance companies often act in bad faith. Bad faith includes different tactics insurance companies use to underpay or completely deny your claim.
Do NOT settle your claim with your insurance company without consulting the Rio Grande Valley premises liability lawyers of J. Gonzalez Injury Attorneys. We will fight hard to help you secure the compensation you need to heal.
What Kind of Accidents Does Premises Liability Cover?
The premises liability lawyers at J. Gonzalez Injury Attorneys are dead set on determining how their clients were harmed when they visited a property owner's premises. Throughout the years, our lawyers have found that the majority of accidents that occur in this fashion are caused by:
Slippery floors or walkways
Slip and fall accidents
Insufficient lighting
Dog bites
Loose handrails
Uneven stairs
Criminal acts by a third party
Broken locks or windows
Building code violations
Staircase accidents
Inadequate security
Property owners are charged with the responsibility of keeping visitors safe from harm, but when they don't fulfill this responsibility, visitors become victims. If you or someone you love has fallen victim to a premise accident, contact the McAllen premise liability lawyers of J. Gonzalez Injury Attorneys.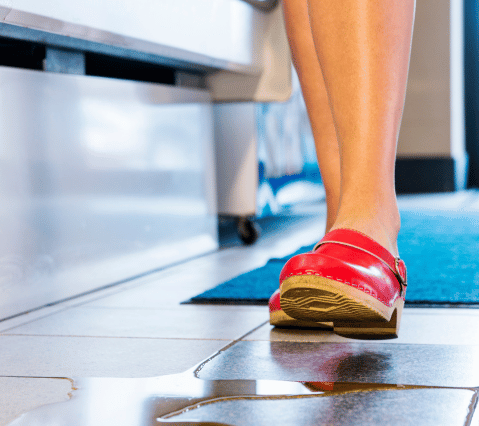 What Should I Do After a Premises Liability Accident?
If you are a victim of a premises accident, you must seek out medical attention immediately. Your health should be your biggest concern and getting treated early on can prevent lasting damage from setting in.
Going to the hospital will show that you suffered a particular injury, that you sought treatment for it, and then you were billed for it. Having this documentation makes it much more difficult for an insurance company to find ground to deny your claim.
While you're there, fill out an incident report. An incident report is a good piece of evidence to have as it documents what occurred while it is fresh in everyone's memory. You will want to obtain the names, addresses, and phone numbers of witnesses; obtain the names of employees and/or the manager that was on site during your accident; and take photos of the scene and any condition that led to your accident. After, if any police reports were generated, it may be a good idea to try and gather up that information also.
It's also important that you do NOT speak to the insurance company on your own. Their claims adjusters are well-trained to undercut your settlement or find anything they can to deny it. Hire an experienced premises liability attorney to represent you in your dealings with the insurance company.
What Kind of Compensation Can I Recover?
Our Rio Grande Valley premises liability attorneys will help you to secure compensation for but not limited to: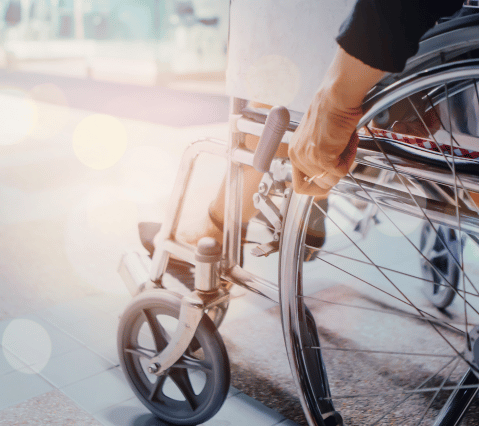 Past, present, and future medical, rehabilitation, and therapy expenses
Lost wages and loss of earning potential
Pain and suffering
Loss of affection
Loss of services
Scarring and disfigurement
Psychological and emotional damage
Loss of quality of life
Punitive damages may also be a possibility to obtain if the premise liability claim involved some form of gross negligence. In the case of a wrongful death, surviving family members may also have the right to seek compensation.
Why Choose J. Gonzalez Injury Attorneys
J. Gonzalez Injury Attorneys have a reputation for excellence. Our clients can find comfort in knowing that when they choose us, we provide them with the attention and quality services their claim deserves.
Our capable attorneys:
Have more than 10 years handling a wide variety of premises liability claims.
Have a thorough understanding of Texas law.
Can represent you in your dealings with insurance companies.
Will make sure you are treated fairly.
Will make sure you secure full and fair compensation for your injuries.
Will take your claim to court and successfully litigate if necessary.
Premises liability lawyers looking out for you. Reach out to J. Gonzalez Injury Attorneys to get started on your premises liability claim today.
You give your trust to businesses, neighbors, friends, or family to keep you safe while you are on their property, but sometimes, accidents happen. If this accident happened and could have been avoided, you may be eligible to seek out compensation to help you recover.
Contact us at any of our McAllen, Brownsville, or Rio Grande City locations to schedule your free legal consultation with one of the best premises liability attorneys in the RGV today.