100 Deadliest Days of Summer
by Amber Cortez | June 29th, 2020 | News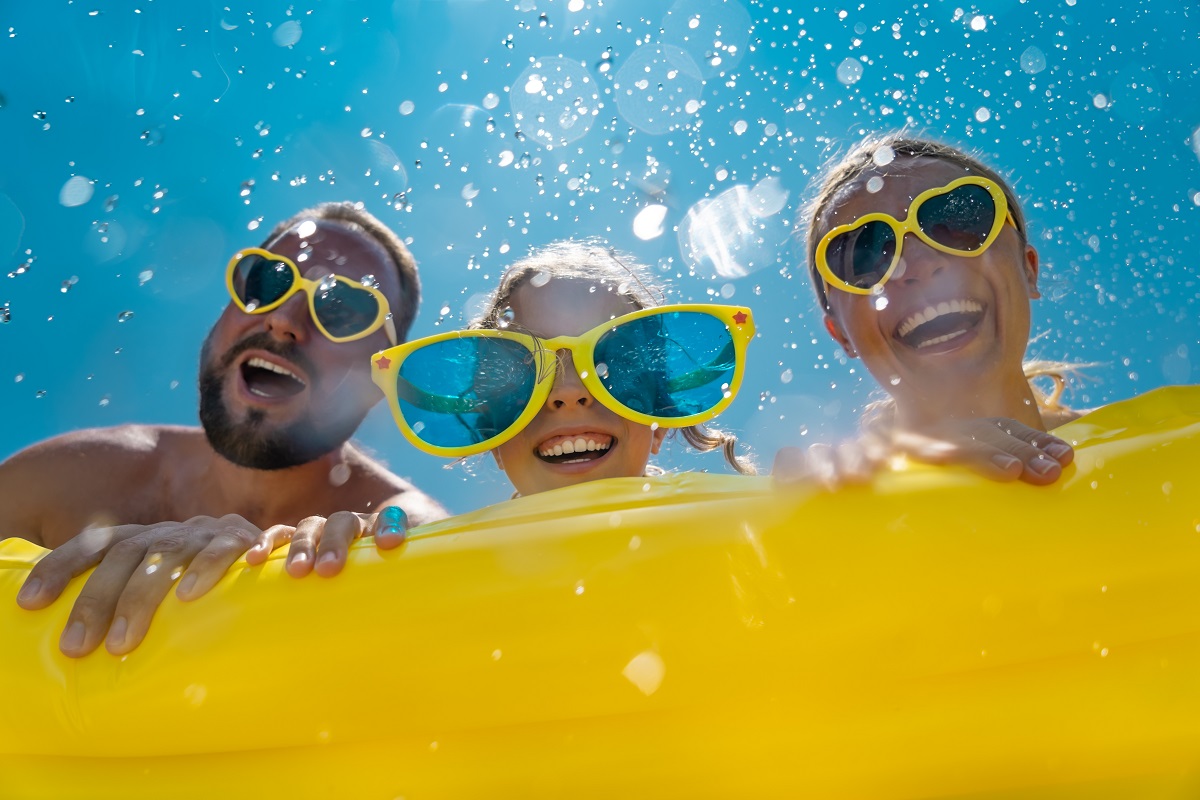 For families, teenagers, and young adults, summer is meant to be filled with fun adventures and spontaneous trips. However, what many might not realize is that the summer season has some of the deadliest days of the entire year.
The Brownsville car accident lawyer at J.Gonzalez Injury Attorneys would like to further elaborate on the "100 Deadliest Days of Summer" and provide some crucial, life-saving tips to keep in mind when driving on the road.
100 Deadliest Days of Summer Explained
The 100 deadliest days of summer are known as the period between Memorial Day in May through Labor Day in early September. Historically speaking, this time frame sees a shockingly high number of car accidents and fatalities, especially amongst teenage drivers.
From 2008 to 2018, the American Automobile Association (AAA) reported a total of 8,300 fatalities during these 100 days in that 10-year time frame. Based on this data, there is an average of 830 deaths on an annual basis, which further breaks down to 10 daily fatalities.
This data is primarily focused on teenage drivers between 16 to 18-years old. Due to their lack of experience, teenagers are three times more likely to be involved in a fatal car accident compared to experienced adult drivers.
In a recent study conducted by the AAA, they concluded that at least 72% of teenage drivers aged between 16 to 18-years old have admitted to doing the following when driving in the past 30 days:
47% of teenage drivers have gone 10 MPH over the legal speed limit in residential streets.

40% of teenage drivers have gone 15 MPH over the legal speed limit when driving on expressways.

35% of teenage drivers have admitted to texting while operating a vehicle.

32% of teenage drivers have driven through a red light. 

31% of teenage drivers have driven aggressively. 

25% of teenage drivers have driven while drowsy or tired.

17% of teenage drivers have admitted to driving without wearing a seatbelt.
Leading Factors of Car Accidents 
Distracted driving:

Approximately

60%

of all teenage driver-related accidents are caused by distracted driving. Examples of distracted driving include texting-and-driving, changing the radio station (or using the phone to play music), eating while driving, or arguing/talking with fellow passengers.

Speeding:

Teenage drivers are more likely to speed and are more likely to spark a catastrophic accident due to their lack of space in-between vehicles.

Driving under-the-influence:

No one should ever get behind the wheel when they have been consuming alcohol or smoking illegal substances, especially inexperienced and underage drivers!
Essential Life-Saving Tips to Keep in Mind This Summer
As the parent of a teenage driver, it is critical to properly educate your children about the responsibilities and privileges of driving a vehicle. Below are a few essential tips that you should emphasize before giving the keys to your child.
Refrain from cell phone use when operating a vehicle:

No social media posting, texting, or phone usage is ever too important when behind the wheel.

Be aware of your surroundings at all times:

It is vital to be hyper-aware of surroundings as danger can strike from any angle, at any given time.

Never drive under the influence of alcohol or drugs:

Driving under-the-influence is one of the most selfish things a driver can possibly do and can lead to an unwanted tragedy. 

Get proper rest before driving:

While summer nights might end in later hours for some, it is important to get plenty of rest in order to drive fully rested and aware

Always wear a seatbelt:

Properly being strapped saves lives! In fact, seatbelts saved approximately 14,955 individuals in

2017

.
Brownsville Car Accident Attorneys You Can Rely On!
When an unexpected accident causes you or your loved ones serious injuries, both physically and mentally, you will need the most trustworthy legal team possible in order to collect damages from the at-fault party.
J.Gonzalez Injury Attorneys are here to serve car accident victims in Brownsville and all across the Rio Grande Valley.
Contact J.Gonzalez Injury Attorneys today for a FREE case evaluation.