2 Dead after Ferrari Driver Loses Control in Houston
by J. Gonzalez Injury Attorneys | July 27th, 2021 | Auto Accident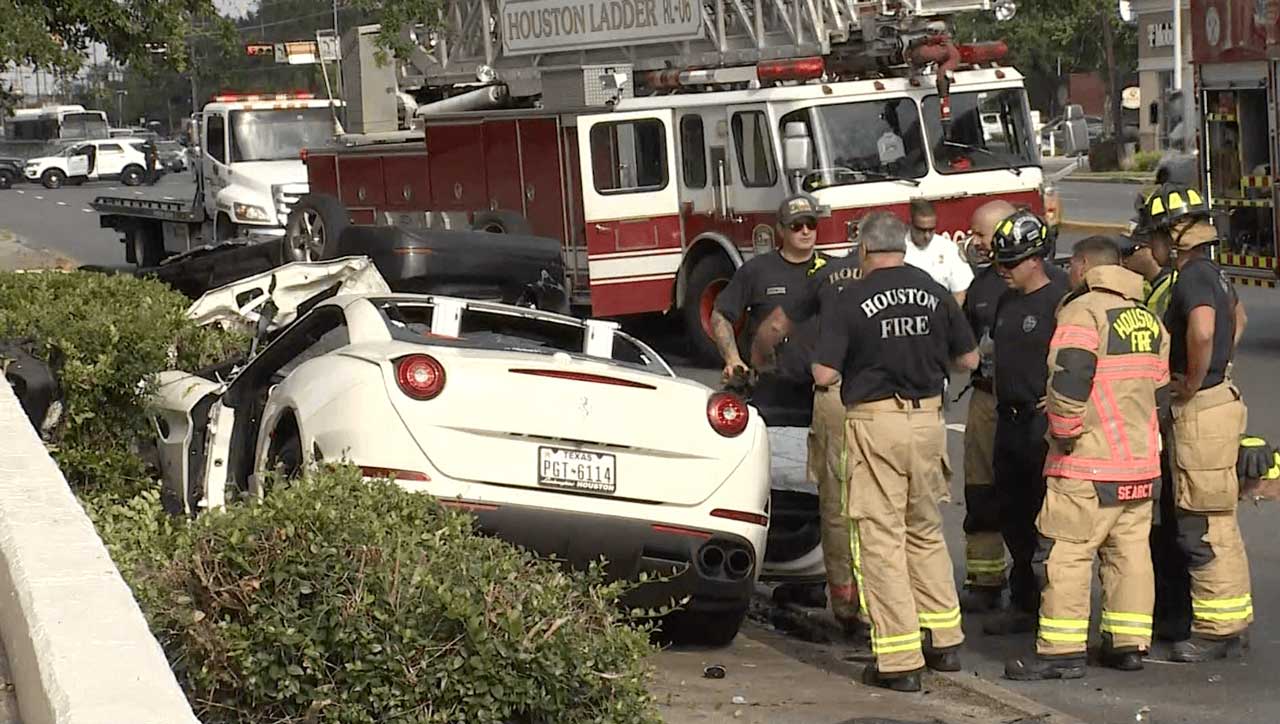 Police are investigating a crash that resulted in the death of two drivers on Westheimer in west Houston on July 26th.
Details About the Fatal Incident
According to the Houston Police Department, the 44-year-old male driver of a white Ferrari was speeding westbound on Westheimer when he lost control on a curve in the road.
After crossing the median, he struck a black Hyundai Elantra that was traveling eastbound. The 57-year-old woman driving the Hyundai was pronounced dead at the scene.
The driver of the Ferrari was transported to Memorial Hermann – Texas Medical Center where he was later pronounced dead.
Police say the investigation is ongoing.
Wrong-Way Accidents in Texas
A recent study from the AAA Foundation for Traffic Safety discovered that there's been a 34% increase in the number of deaths recorded as a result of wrong-way accidents since 2010.
The report found that 2,008 deaths could be attributed to wrong-way crashes on divided highways from 2015 to 2018, averaging to roughly 500 deaths per year. In Texas, the average rose 29% to 77 fatalities per year from 2015 through 2018 compared to the previous average of 60 deaths from 2010 to 2014.
Unfortunately, wrong-way crash fatalities are more common in Texas than in any other state. From 2015 to 2018, a total of 309 deaths were reported.
Most Common Causes of Wrong-Way Accidents
A special investigation report from the National Transportation Safety Board describes collisions resulting from wrong-way accidents as "one of the most serious types of highway accidents."
While they tend to happen less frequently when compared to other kinds of accidents, wrong-way accidents have a higher fatality rate. While there are various factors that can contribute to these kinds of accidents, some of the most common are:
Driving under the influence – Intoxicated drivers are involved in 50 to 70 percent of all wrong-way accidents.
Driving while distracted – Drivers who pay more attention to their phones are more susceptible to making mistakes such as merging against traffic or driving the wrong way up a one-way street.
Driver error – Driver error is the most frequent cause of wrong-way accidents, especially in cases with motorists traveling on unfamiliar roads.
Poorly marked ramps – Poorly marked ramps are one of the main reasons that drivers mistakenly enter highway exit ramps.
Drowsy Drivers – Drowsy or tired drivers can fall asleep on the road and lose control of their vehicles, potentially leading to fatal accidents.
Justice is One Consultation Away!
Wrong-way car accidents are never expected and are one of the most traumatic experiences a person can go through. In these situations, you need the right representation to ensure that you get the proper consultation you deserve.
The experienced McAllen car accident attorneys of J. Gonzalez Injury Attorneys can help get you the financial relief that you deserve.
If you or a loved one were injured in a wrong-way accident, contact the J. Gonzalez Injury Attorneys today!
Source: KHOU 11