2 Major Accidents in Edinburg Lead to 1 Fatality
by Amber Cortez | May 24th, 2021 | ATV Accident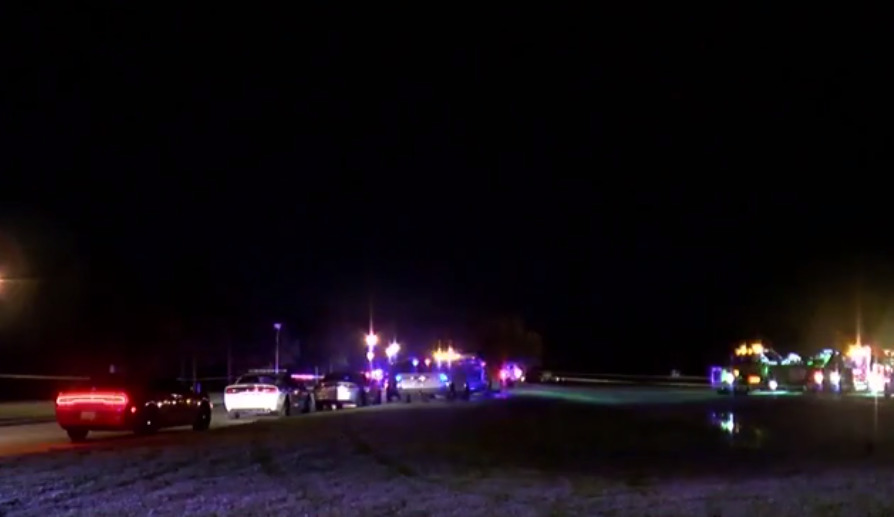 Two unrelated car accidents occurred in the early morning of Saturday, May 23rd, one of which led to the death of a 38-year-old man. 
More Details About the Edinburg Car Accidents
The first incident took place near the 3100 block of East Mile 19 at around 2:30 AM. Officers stated that the driver of a Chevy Colorado pickup truck was speeding on Mile 19 Road when he hit a dirt mound, which led to him losing control, crashing into a tree, and flipping over. 
The driver was ejected from the vehicle and lost his life at the scene. It is believed the driver was not wearing his seatbelt. 
The second incident took place in the 2800 block of East Monte Cristo Road at around 7 AM and involved multiple vehicles. Police stated that the 17-year-old driver of a Ford Fusion was traveling in the wrong lane when they crashed head-on into a Ford F-150 and then a Dodge Caravan. 
A statement released noted that the 17-year-old driver was taken to DHR Health in Edinburg and was in critical condition. Three victims in the Ford pickup were taken to McAllen Medical Center, while the driver of the Dodge was also taken to a local hospital.
The Importance of Wearing Your Seatbelt
Individuals should recognize the potentially fatal consequences that can occur if they fail to wear a seat belt. According to the National Highway Traffic Safety Administration:
Seat belts saved an estimated 14,955 lives in 2017. 

47% of passenger vehicle occupants who lost their lives in 2019 were not buckled up. 

55% of those killed during nighttime accidents in 2019 were unrestrained. 

Individuals who buckle up in the front seat of a passenger vehicle can reduce their risk of a fatal injury by 45% and of a moderate to critical injury by 50%.  
Whether as a driver or passenger, buckling up is the safest measure you can take to keep yourself safe and secure inside of a vehicle. It's important to note that improperly wearing a seatbelt, such as wearing the strap below your arm, can put you and your loved ones at risk of injury or even death if involved in a car accident. 
Preventing Vehicle Ejections
The following rules are key to ensuring that you and your loved ones remain safe should you be involved in a car accident:
Maintain Your Vehicle

– Properly maintaining your vehicle can help you to spot any problematic issues such as defective seat belts, windows, door latches, or other vehicle components and resolve them before a serious situation takes place. 

Don't Speed

– Always stick to the speed limit when operating your vehicle. High speeds can propel an occupant out of the cab if safety equipment fails.

Double Check Your Child's Safety Seat

– Always check and recheck to see if your child's safety seat is properly installed and secured.

Encourage the Use of Seat Belts

– Seat belts are there to save lives should a car accident occur. Most vehicle ejection fatalities occur because the driver or passenger isn't wearing their seat belt.
The McAllen Car Accident Attorneys of J. Gonzalez Injury Attorneys Encourage You to Buckle Up 
Our McAllen car accident attorneys take great pride in the decades serving the people of the Rio Grande Valley. During this time frame, our Top Lawyer J. Gonzalez has earned the Rio Grande Valley's trust by helping car accident victims recover after such traumatic car accidents.
And to this day and beyond, J.Gonzalez Injury Attorneys is dedicated to helping personal injury victims seek the financial recovery they need to begin the healing process.
Injured or Lost Someone Because of a Car Accident? Contact J. Gonzalez Injury Attorneys today for a FREE virtual consultation!
Source: MyRGV News