3-Vehicle Crash in Austin Leaves 2 Hospitalized with Injuries
by J. Gonzalez Injury Attorneys | August 2nd, 2021 | 18 Wheelers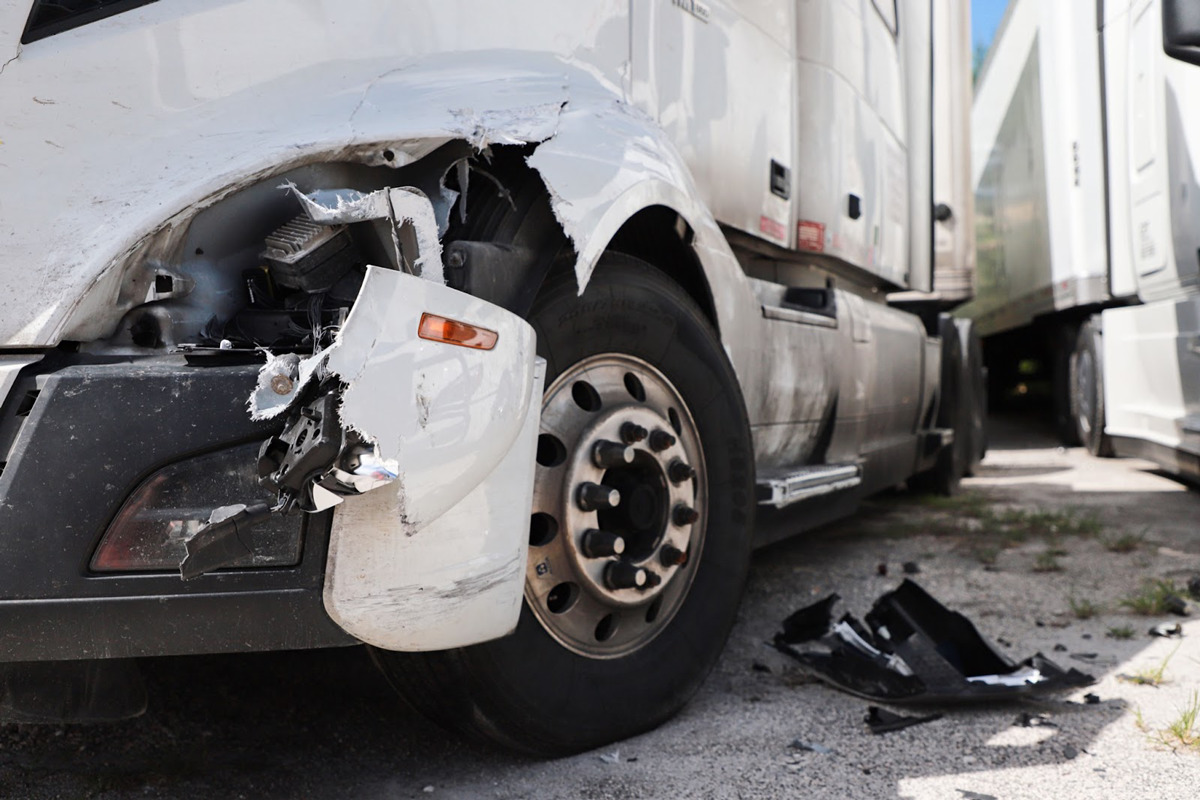 A three-vehicle crash in Austin sent two Edinburg residents to the hospital with injuries.
Details Regarding the Crash
The Minnesota State Patrol responded to a three-vehicle crash at Interstate 90 and Highway 218 on the evening of Thursday, July 30.
Police said that three vehicles were traveling eastbound when a Toyota Corolla, driven by a 46-year-old from Austin, attempted to merge into the right lane next to a Dodge Ram. The Dodge Ram braked to avoid a collision and was rear-ended by a 2007 Peterbilt semi-truck.
The driver of the Dodge Ram was identified as a 50-year-old man from Edinburg, TX. His passengers included a 13-year-old female, who was taken to St. Mary's Hospital in Rochester with life-threatening injuries, and an 11-year-old male who was taken to Mayo Clinic Health Systems in Austin with non-life-threatening injuries. Both passengers are from Edinburg, TX.
Rear-End Collisions and Semi-Truck Crashes
Data published by the National Highway Traffic Safety Administration (NHTSA) has found that rear-end traffic collisions are some of the most common types of traffic accidents reported in the United States.
These accidents account for nearly 28 percent of all motor vehicle crashes and can result in severe personal injuries, especially when a semi-truck or large vehicle is involved.
A report from the Federal Motor Carrier Safety Administration (FMCSA) identified 4,237 semi-trucks crashes between 2015 and 2017. From those crashes, nearly 4,000 involved a fatality and almost 20% were rear-end collisions.
Contributing Factors in Semi-Truck Collisions
According to a study conducted by the FMCSA, the following factors are common in accidents involving large trucks or semi-trucks:
Brake malfunction on trucks
Poorly lit roads
Faulty headlamps or turn indicators
Driving under the influence of alcohol and/or drugs
Beyond poorly lit road conditions and brake malfunctions, other contributing factors to consider can include:
The driver of the truck did not receive adequate training
Truck drivers are encouraged to prioritize quick product delivery rather than safety due to compensation rates based on timely delivery
Truck drivers can face overwhelming schedules that can cause fatigued driving
Common Injuries Related to Semi-Truck Rear-End Accidents
Drivers and occupants of cars who are involved in rear-end accidents caused by semi-trucks can suffer life-altering injuries. These include:
Neck injuries
Back injuries
Traumatic brain injuries
Burns and scarring
Soft tissue injuries
These accidents can cause a great deal of physical and emotional distress, not to mention costly medical bills.
You Need an Experienced McAllen Attorney After a Collision with a Semi-Truck
Being involved in a crash with a semi-truck can be a harrowing and life-altering experience. If you or a loved one has been involved in a rear-end accident caused by a semi-truck, you need an experienced attorney that can help you get justice.
The McAllen car crash lawyers at J. Gonzalez Injury Attorneys can fight to get you the compensation you deserve for your injuries and losses.
Source: KAAL-TV